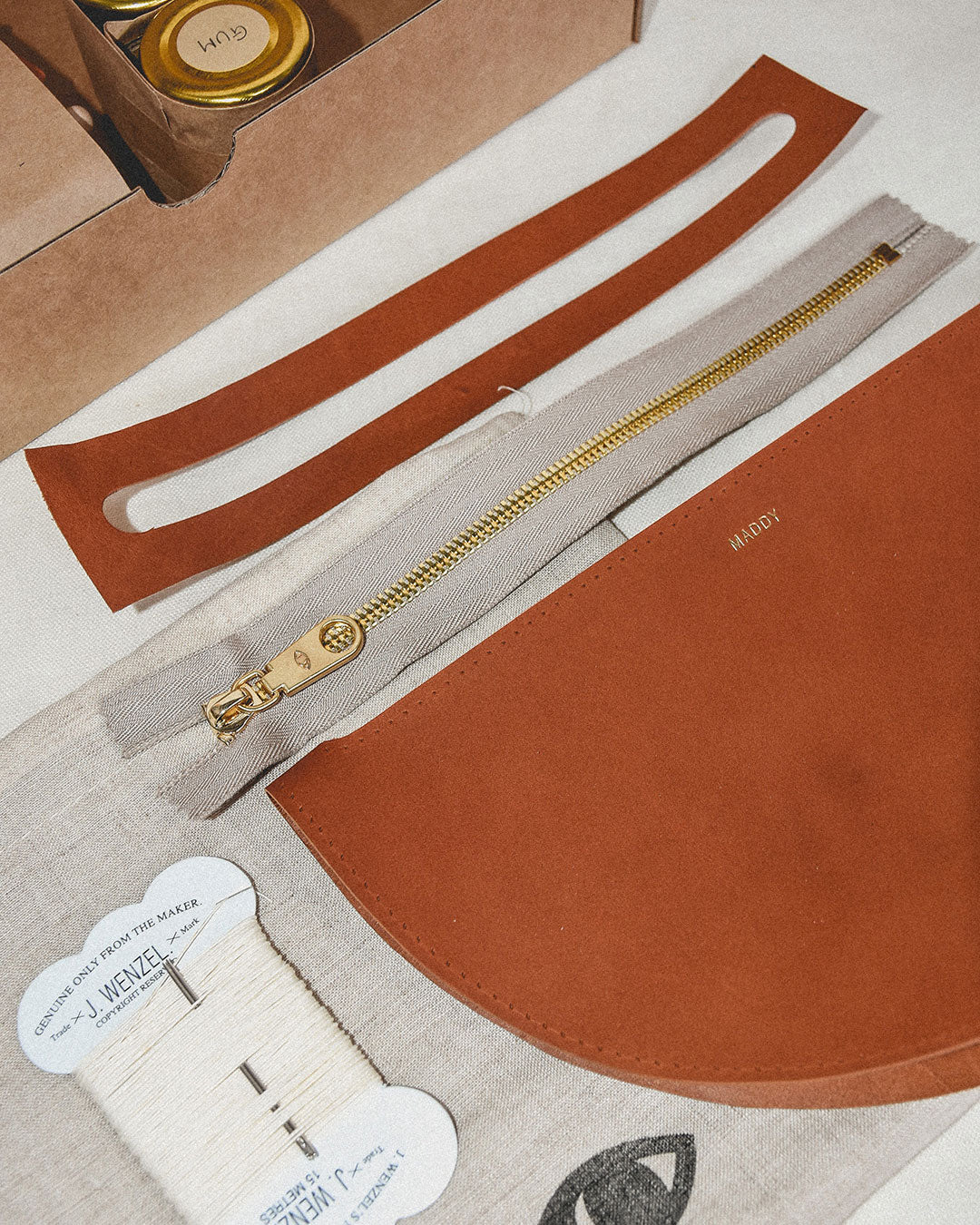 home workshop kits
Experience the soul nourishing benefits of creation from home & learn new creative skills with our personalised MADE FROM HOME range.
online tutorials
Our online tutorials are free to view here.
shop leather kits
you are the craftsperson with our MADE FROM HOME leather designs.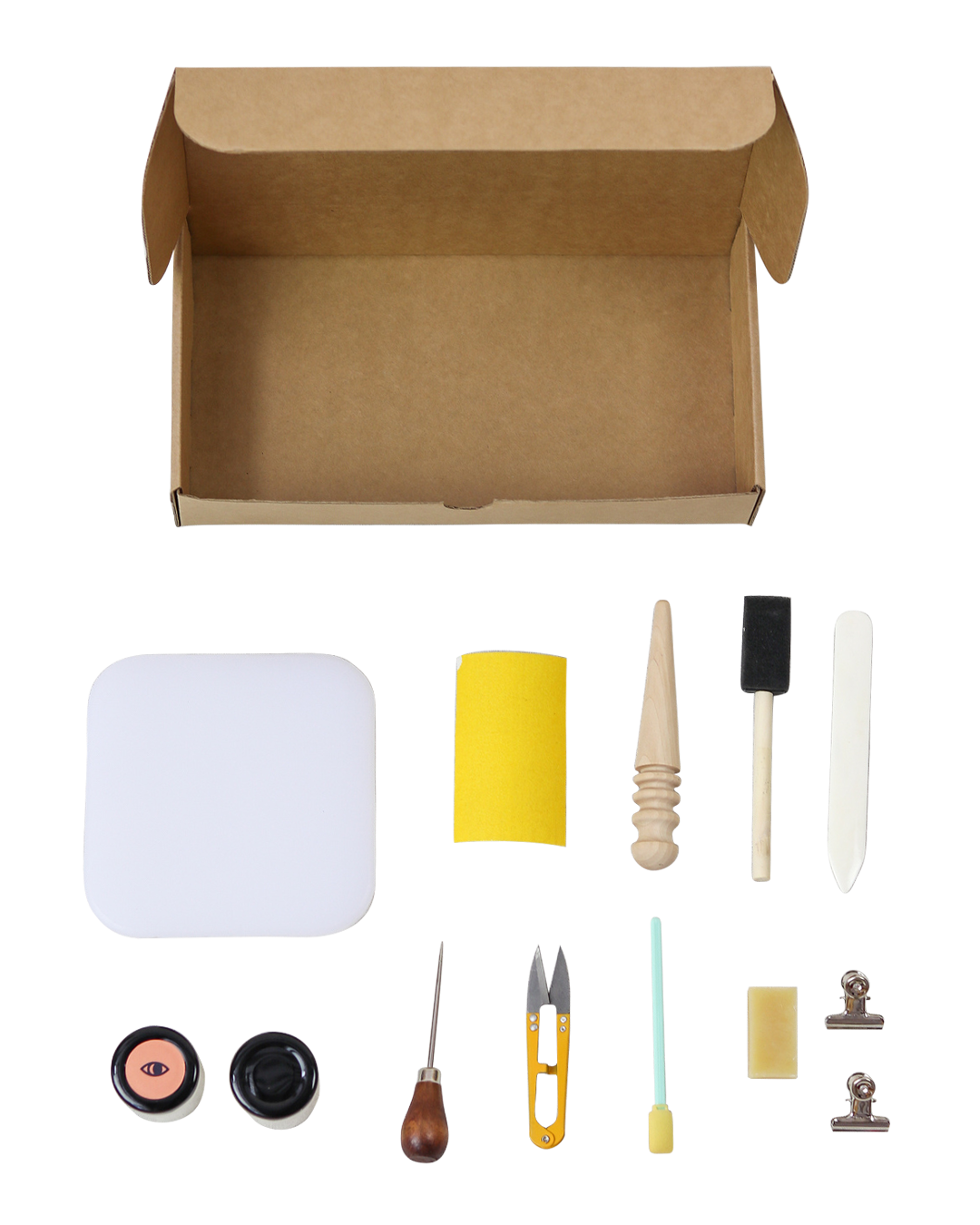 leather tool kit $99
everything you need to immerse yourself in our MADE FROM HOME bag making leather kits.
made by you
Enjoy the soul nourishing process of creation by creating your very own piece of simétrie.
why our makers love our kits ~
customer reviews
xs moon coin purse / leather kit
The kit is perfect for someone with good intentions and no experience. The instructional video guides you through and I only struggled with getting the stitches as neat as I wanted them. But otherwise, it was easy to take it from go to woah. I aimed to do it over one weekend but ended up working on it two days on different weekends. In the sun with a cuppa.
~ Joany
m moon phone pouch / leather kit
This was a great distraction away from the news and flatness of COVID. I really enjoyed the process come to a head the other night when I could step back and say 'wow, I really just put together my first leather pouch!' Really easy to follow via the video tutorial and I had everything I needed with the leather kit I purchased from Simetrie too. I kind of want to make another one!
~ Joanna
elevation tote / leather kit
The experience of working from home on my own elevation tote was absolutely amazing. Simone has tutorials that explain the manufacturing step by step and inspire you to achieve an even better result than you expect. Once you receive all the tools, it is possible to feel the passion and the commitment that these people have to cut the pieces for you and prepare a kit tool with enough resources to complete the project. ~ Daniela
leather tool kit
This is such an asset to anyone's kit. I have made a few leather bags and shoes before, so I have a small kit at home. Some of the items in this kit I didn't have and they are a huge asset to my stash. They are great quality. The gum and the glue are brilliant! Do yourself a favor and get it! ~ Phoebe
#simétrieworkshop
all tools provided for our studio workshops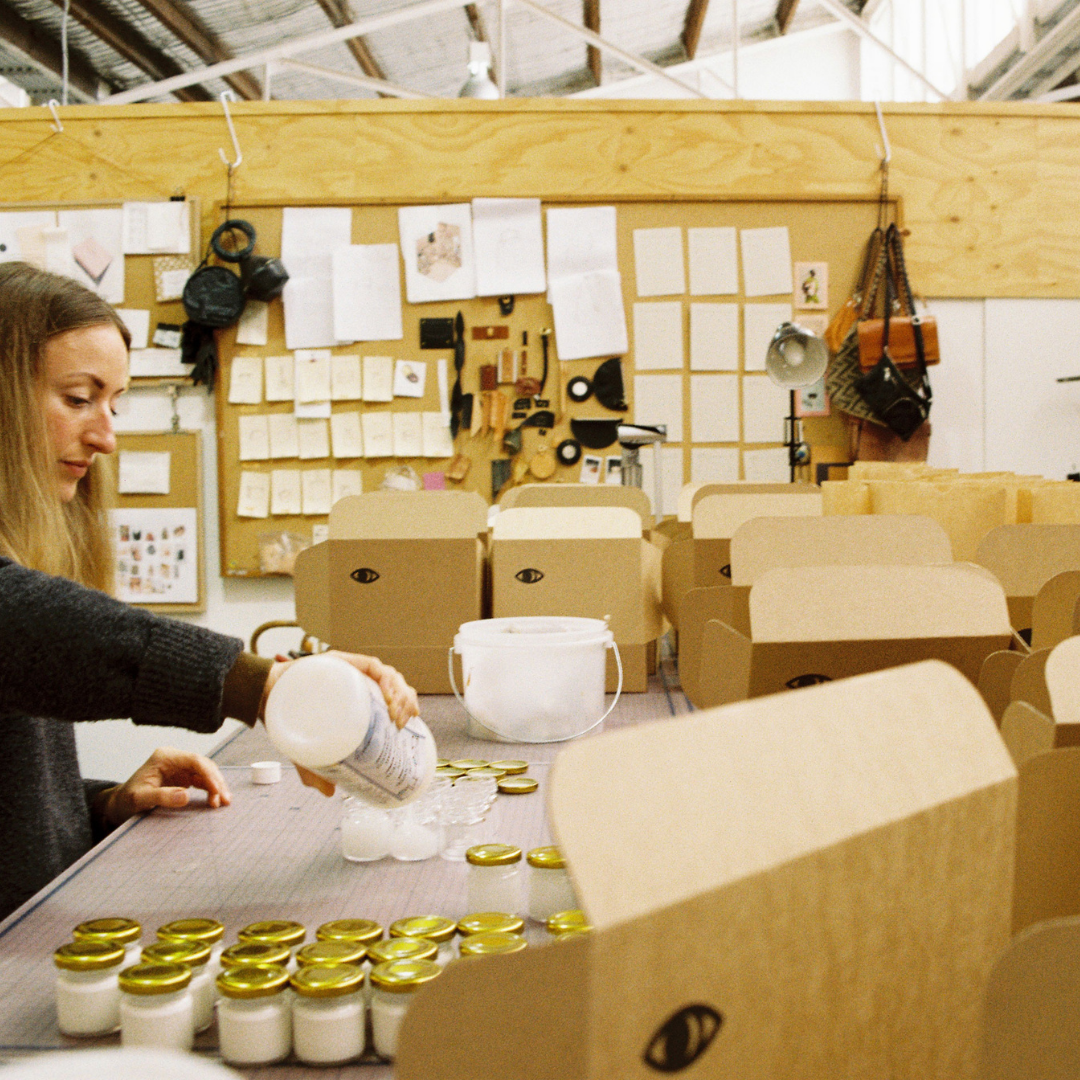 all kits are assembled in-house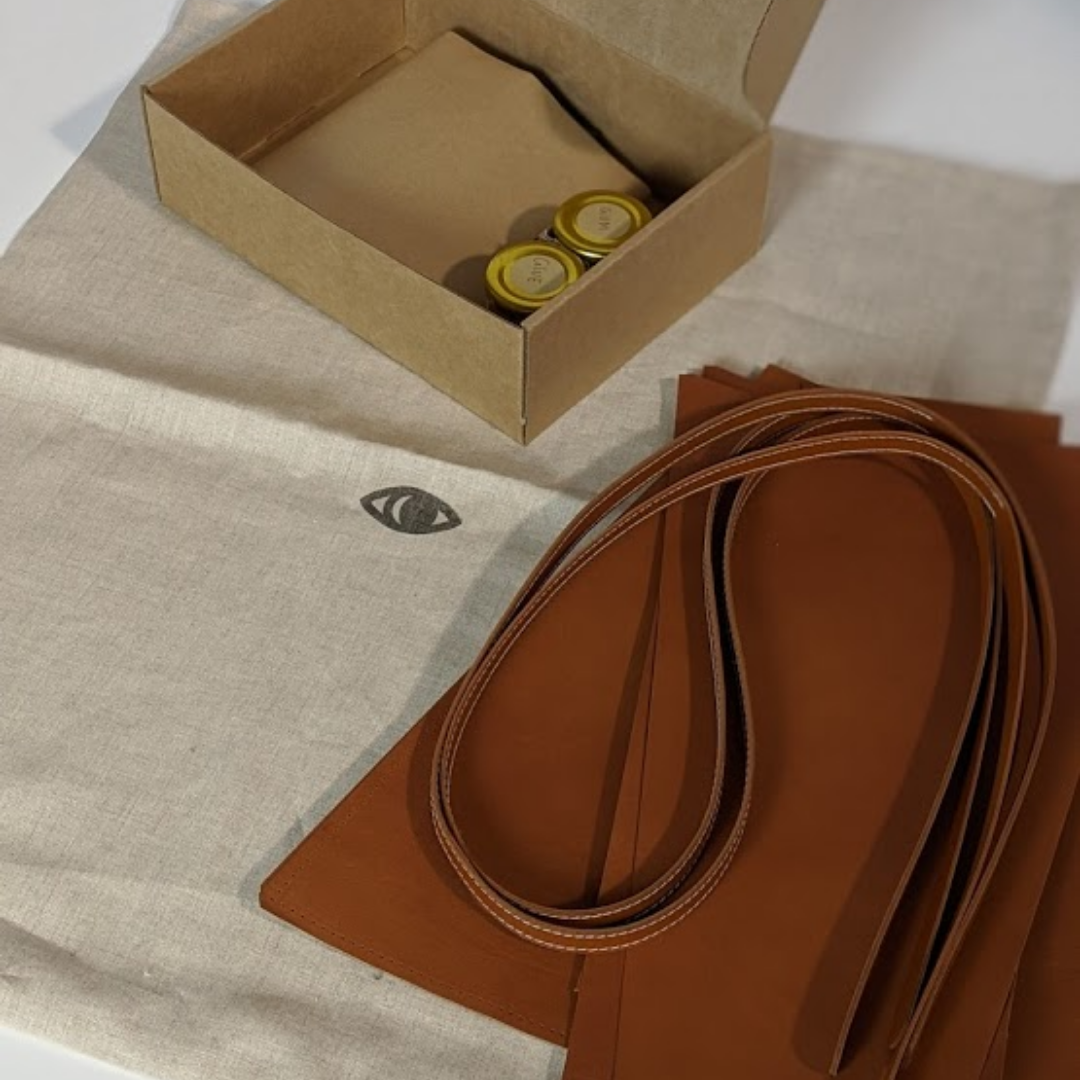 kits come with our handmade dust bags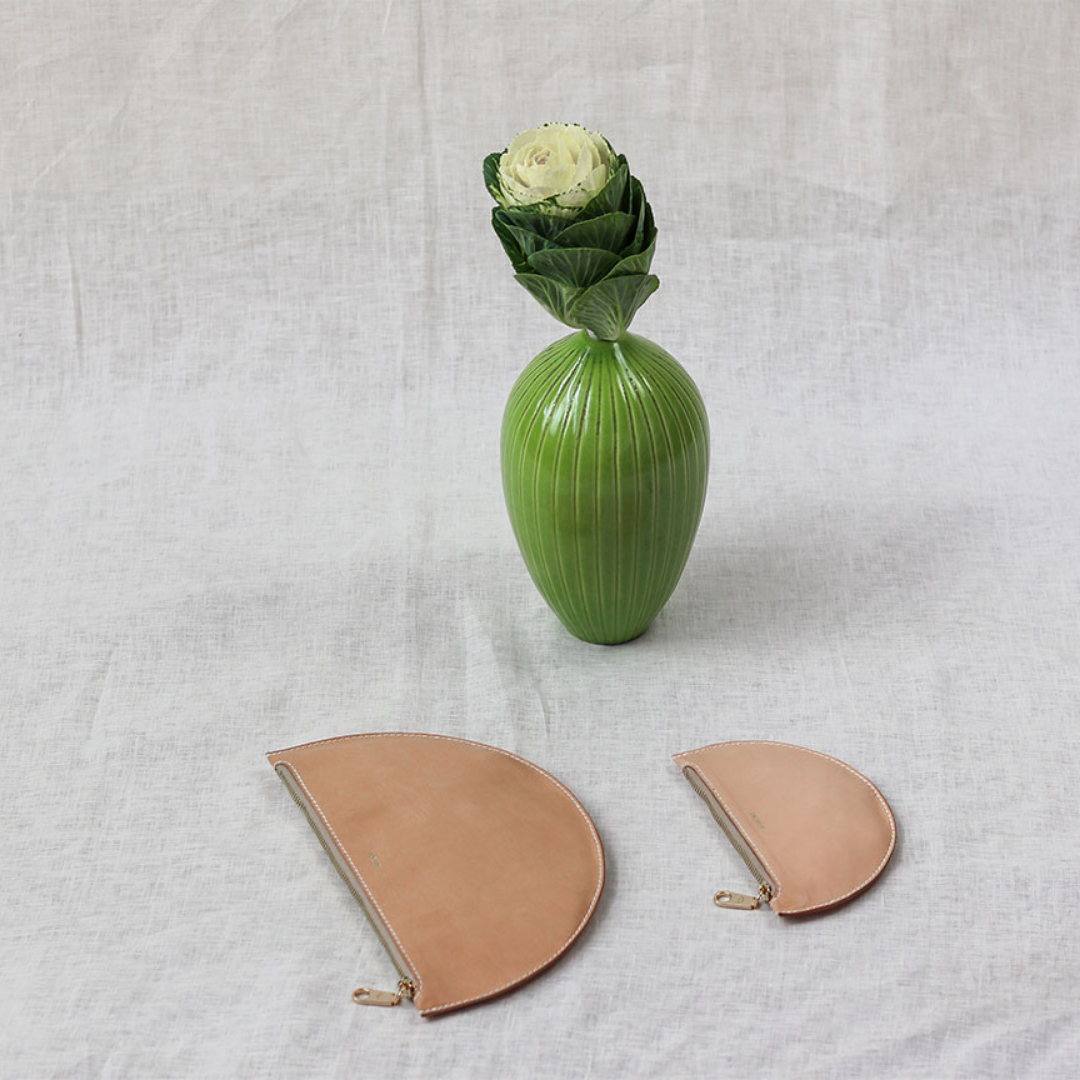 xs moon pouch & m moon pouch kits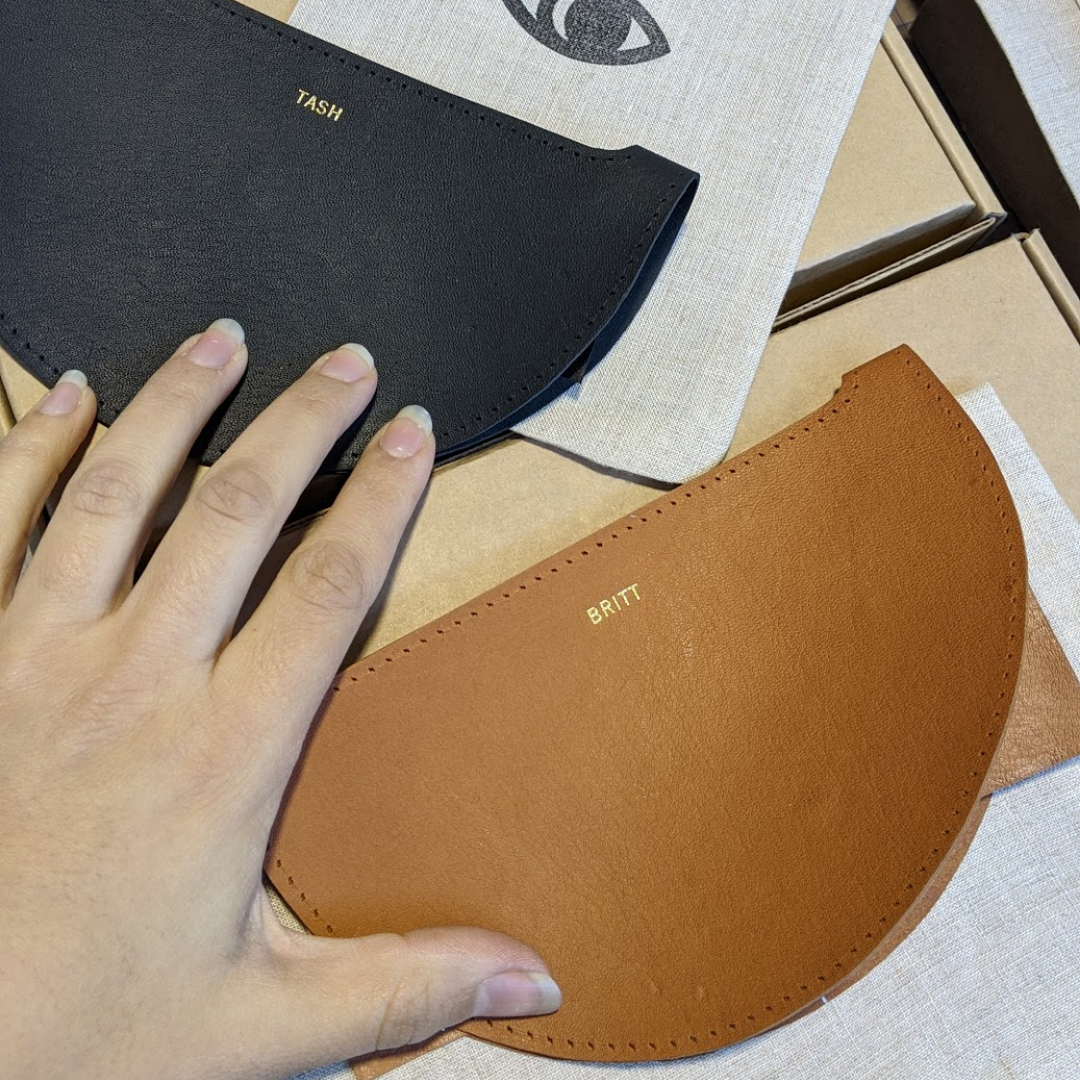 kits are embossed with your name or initials