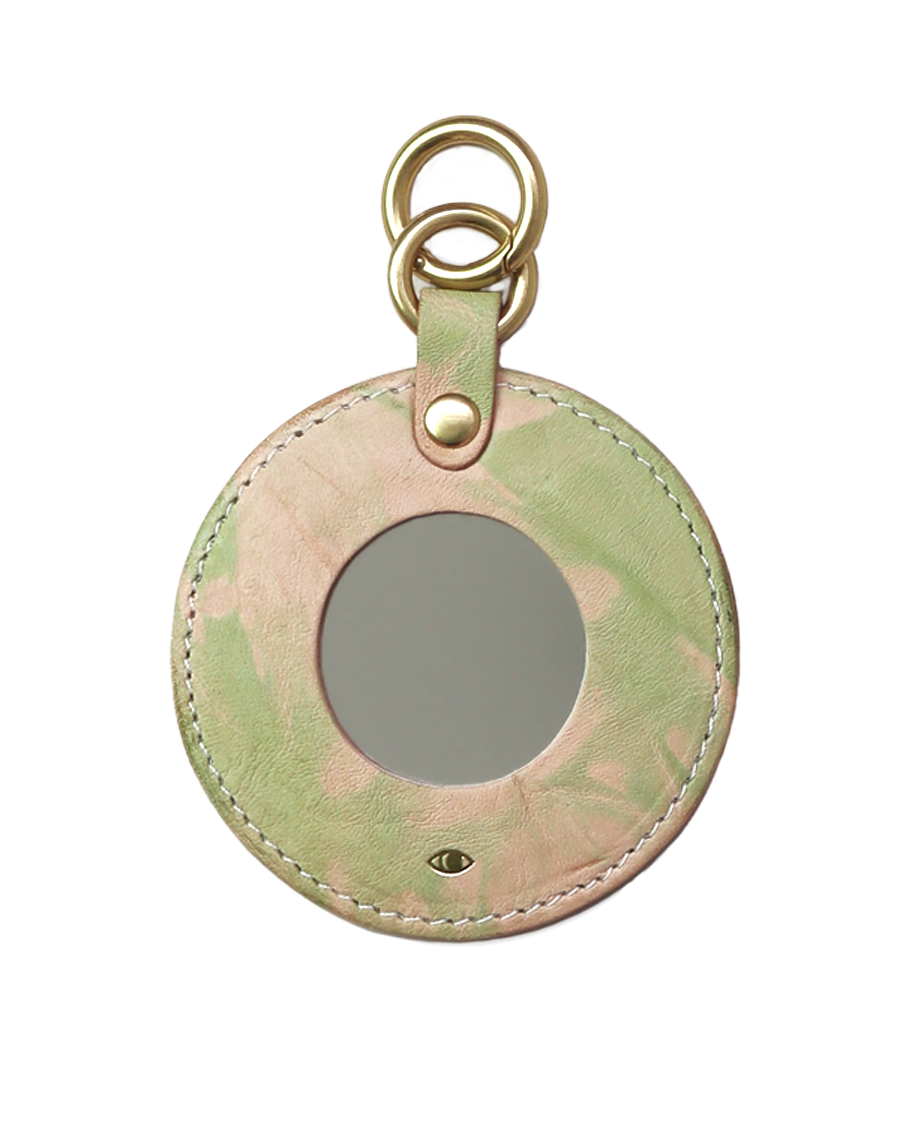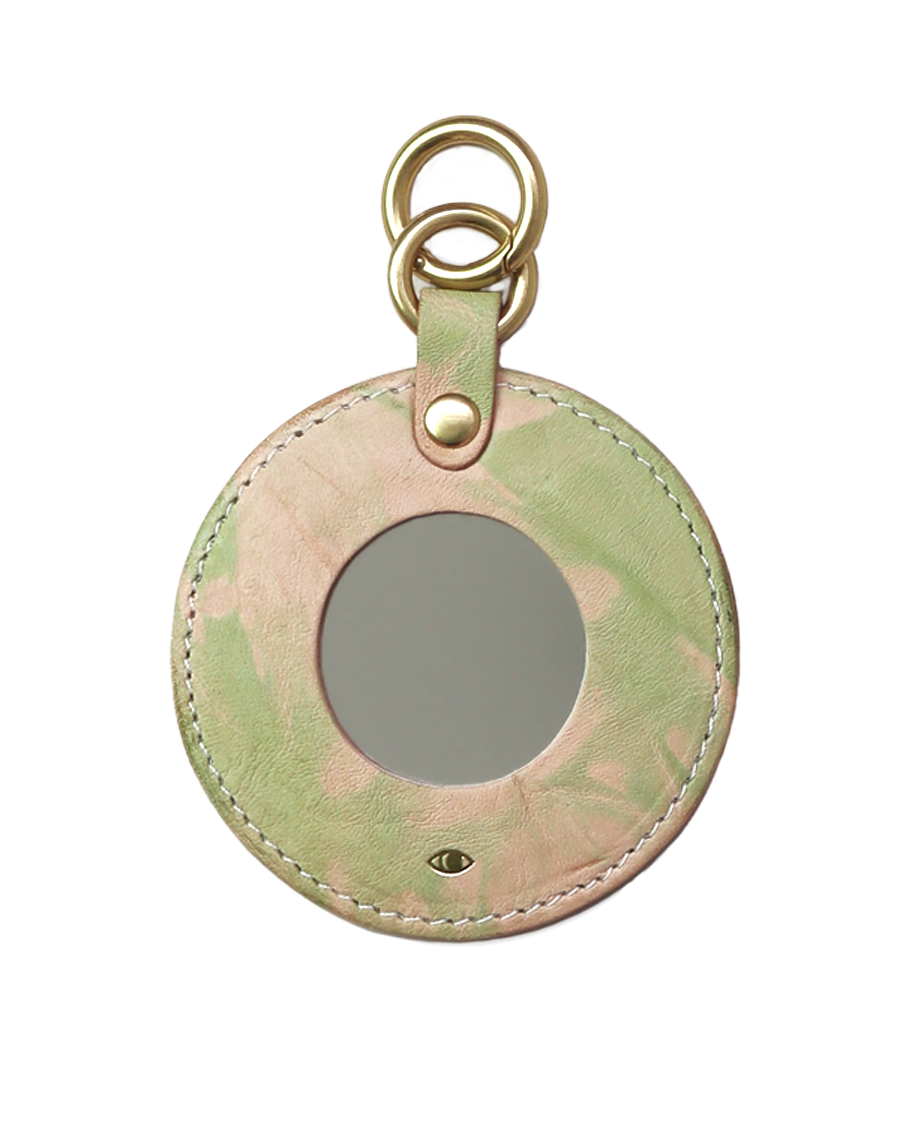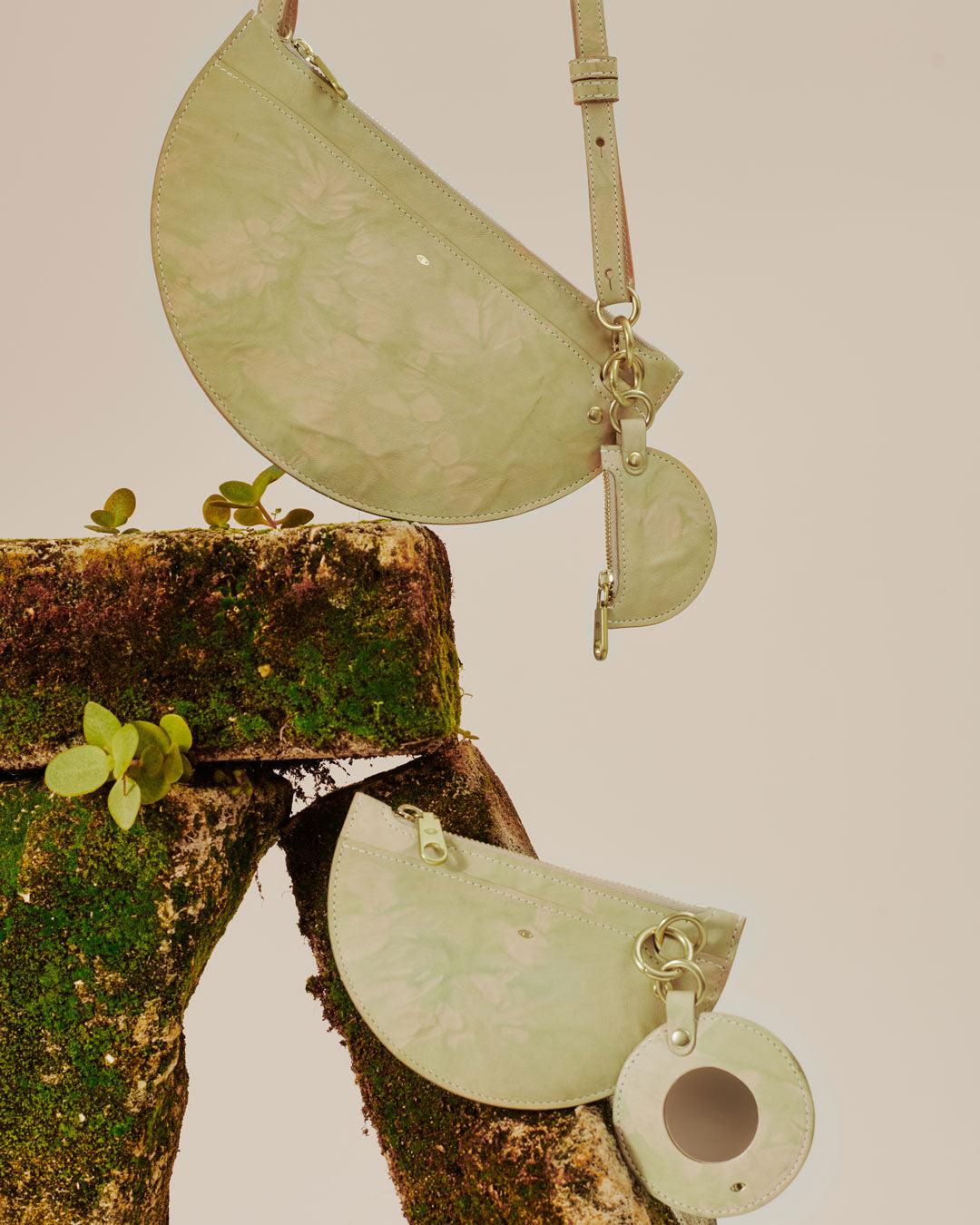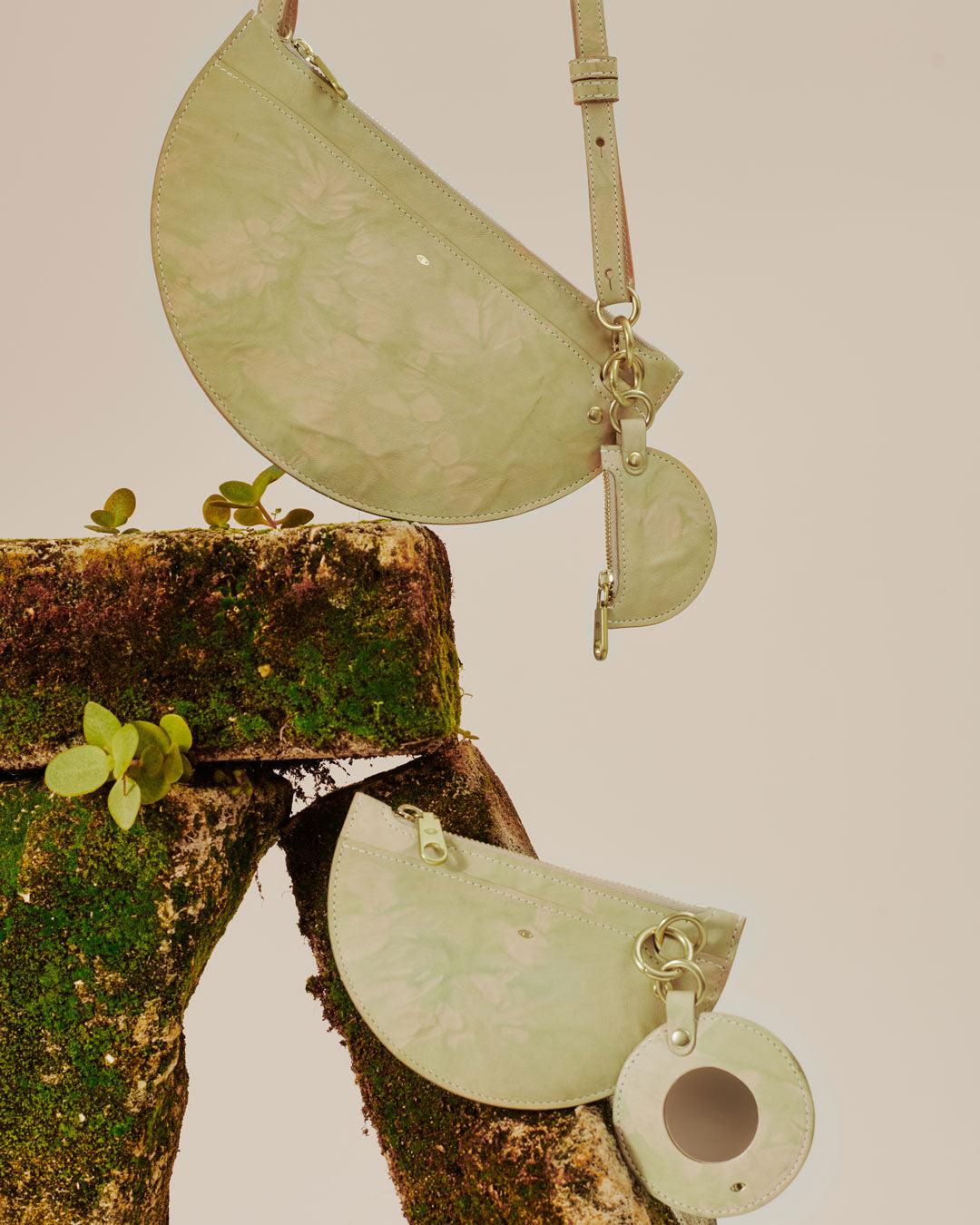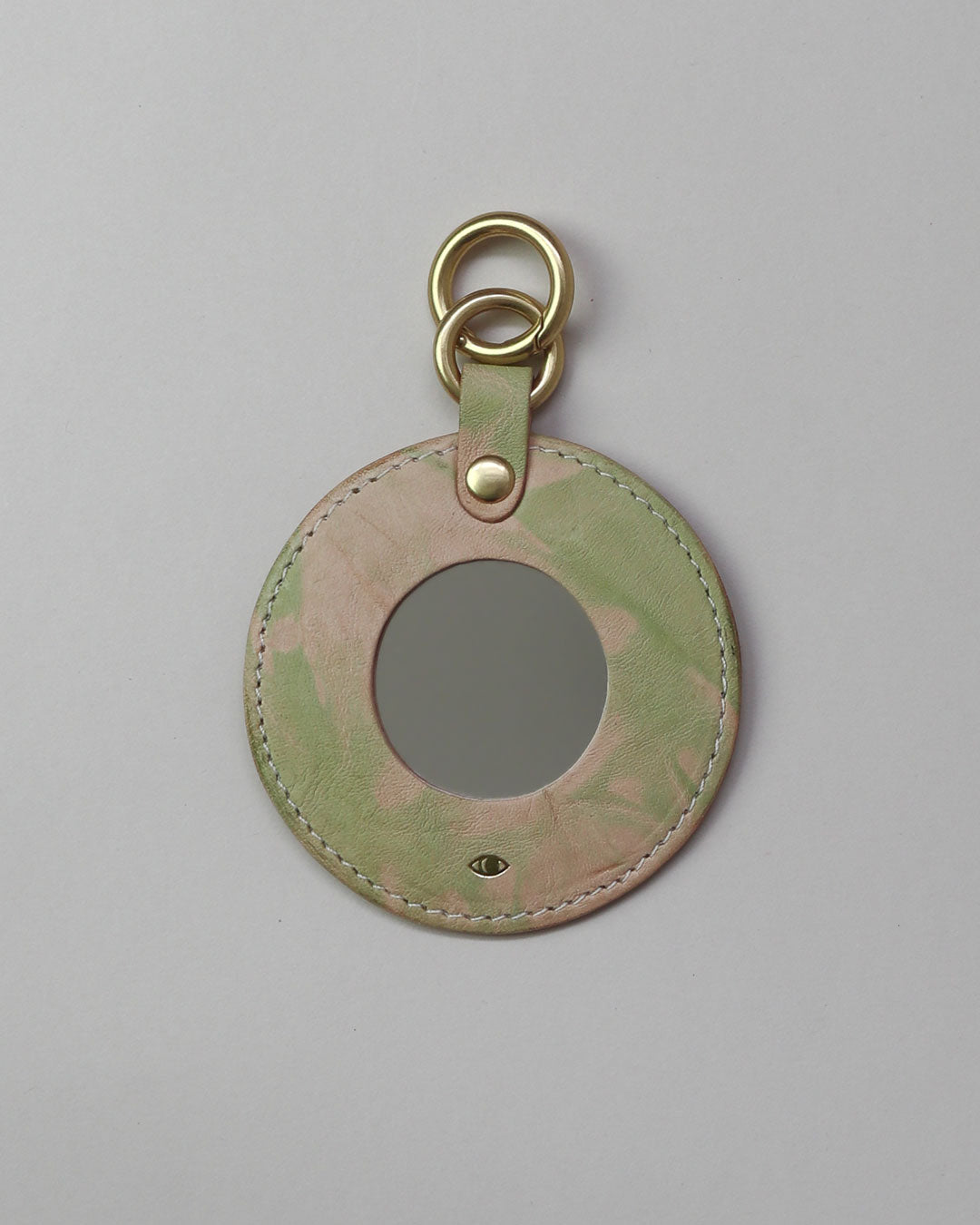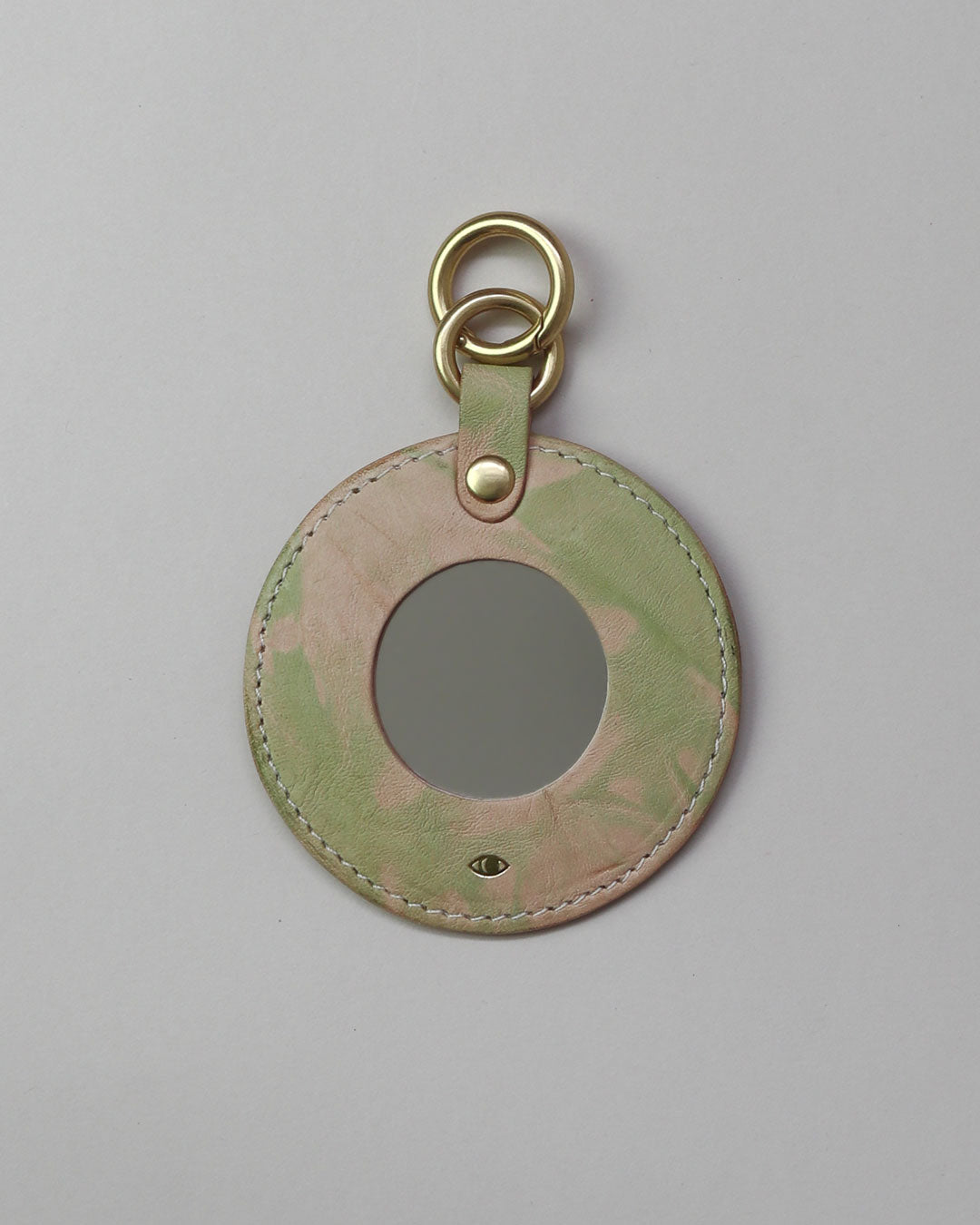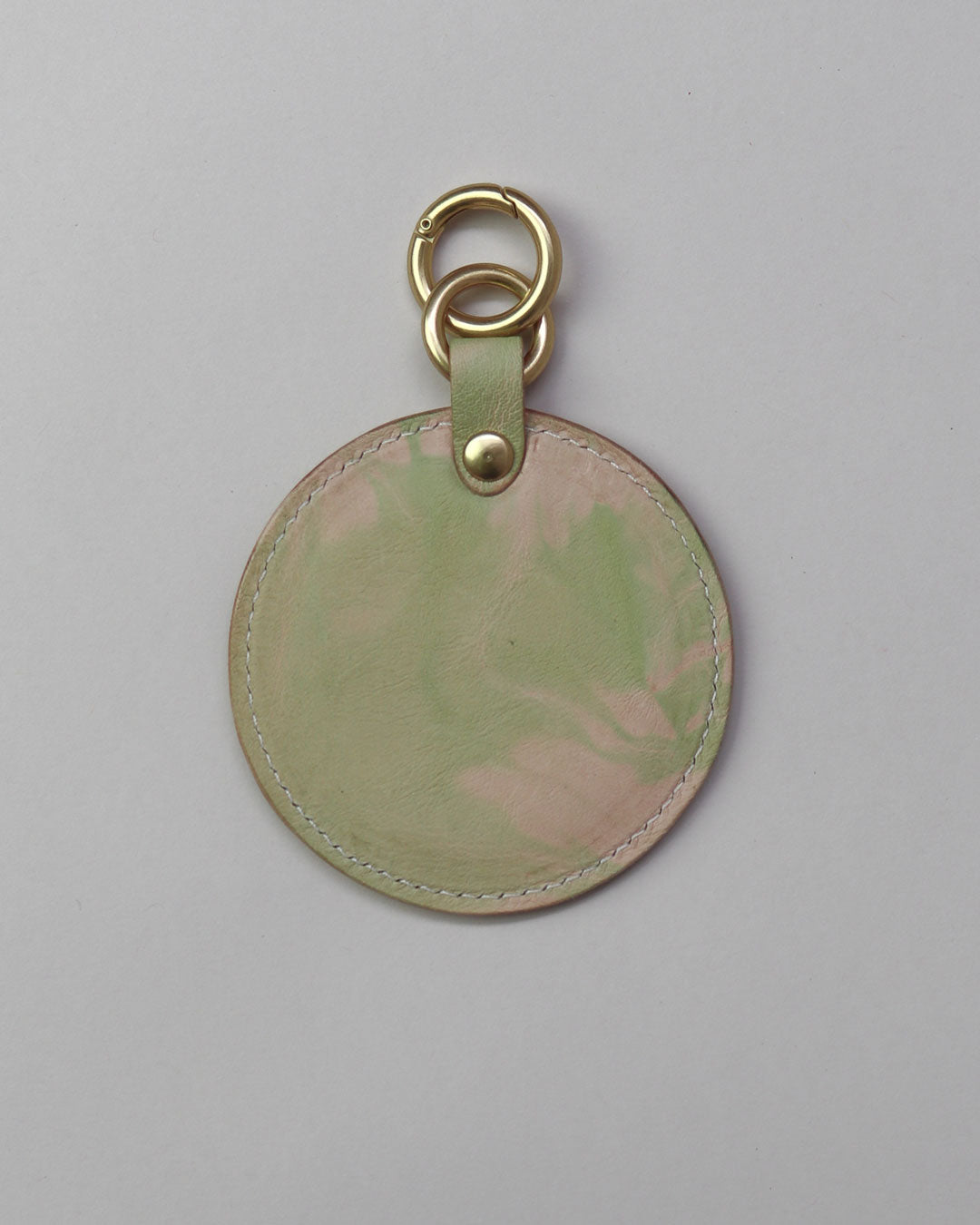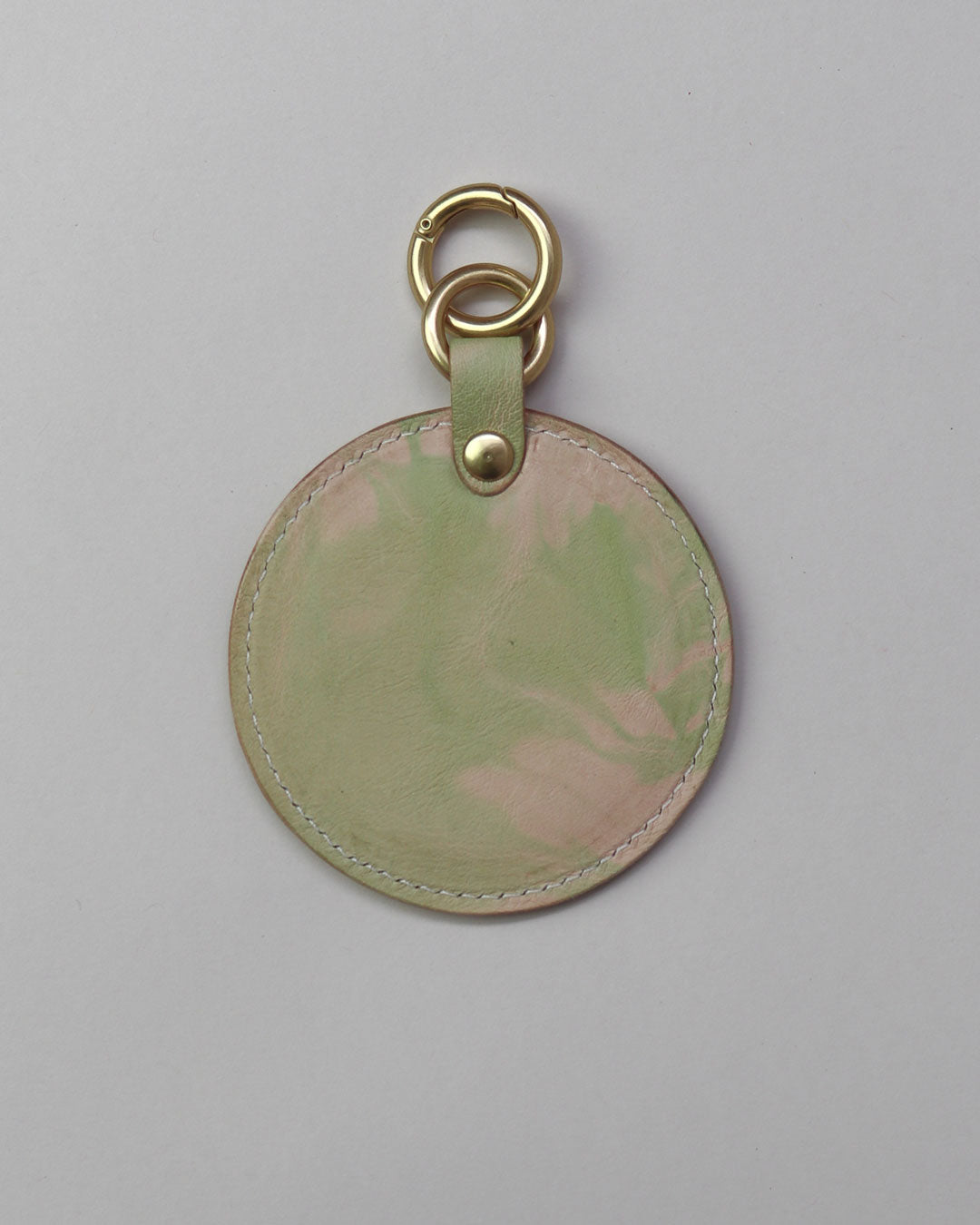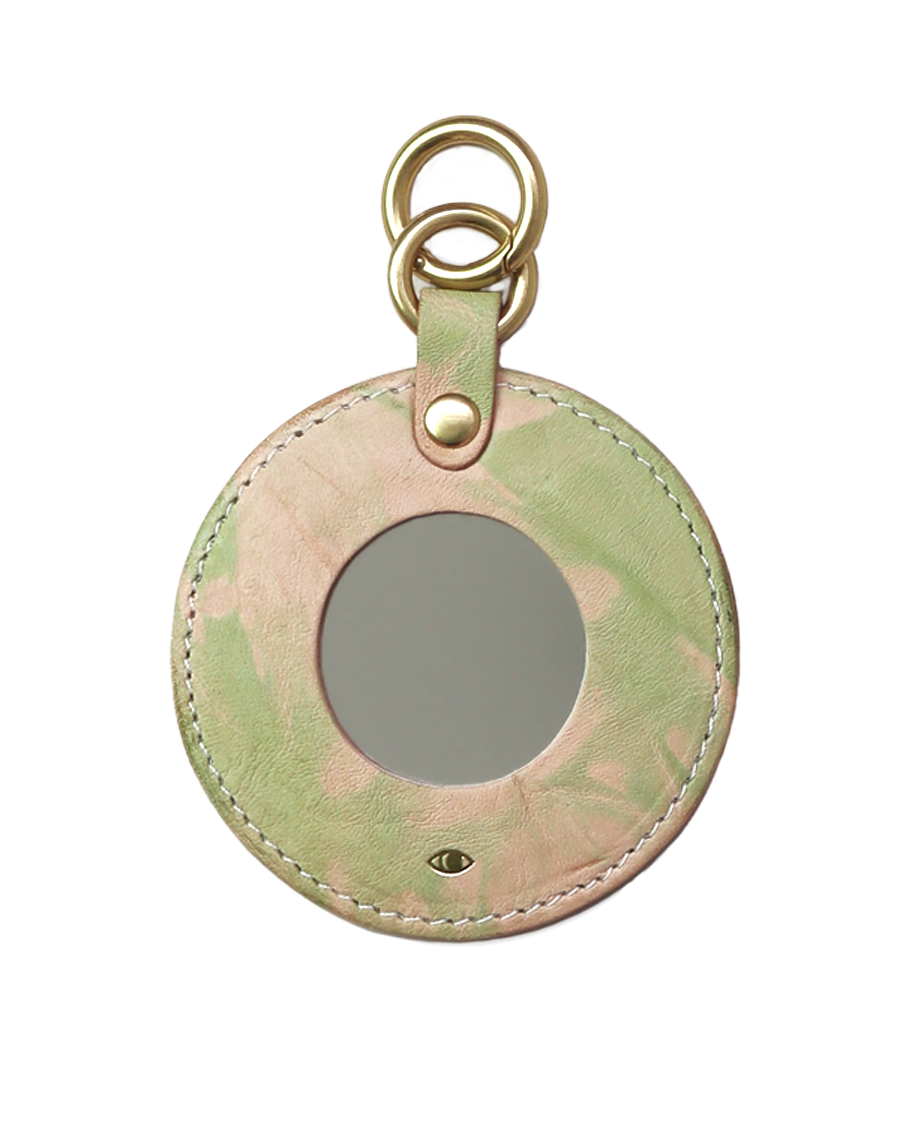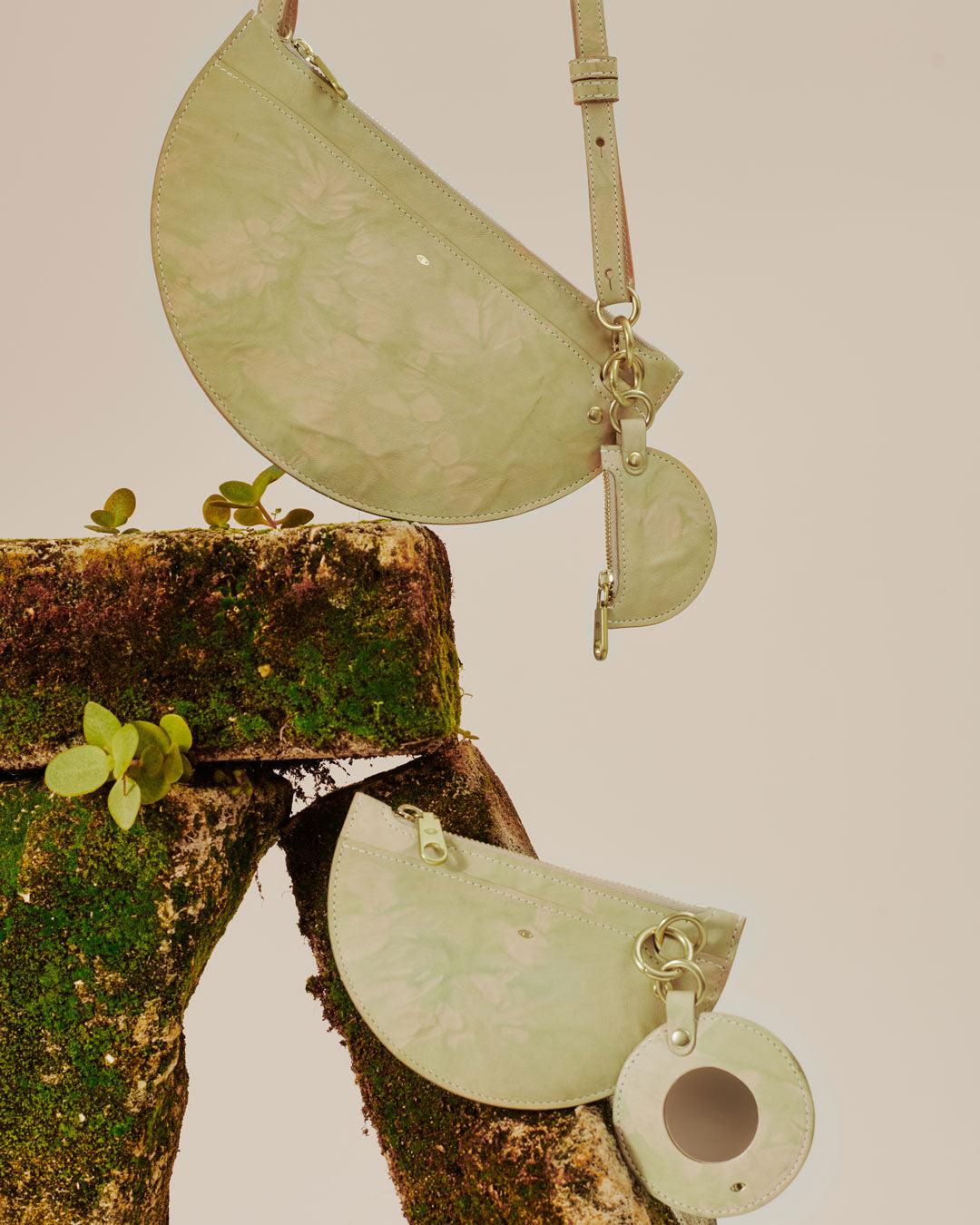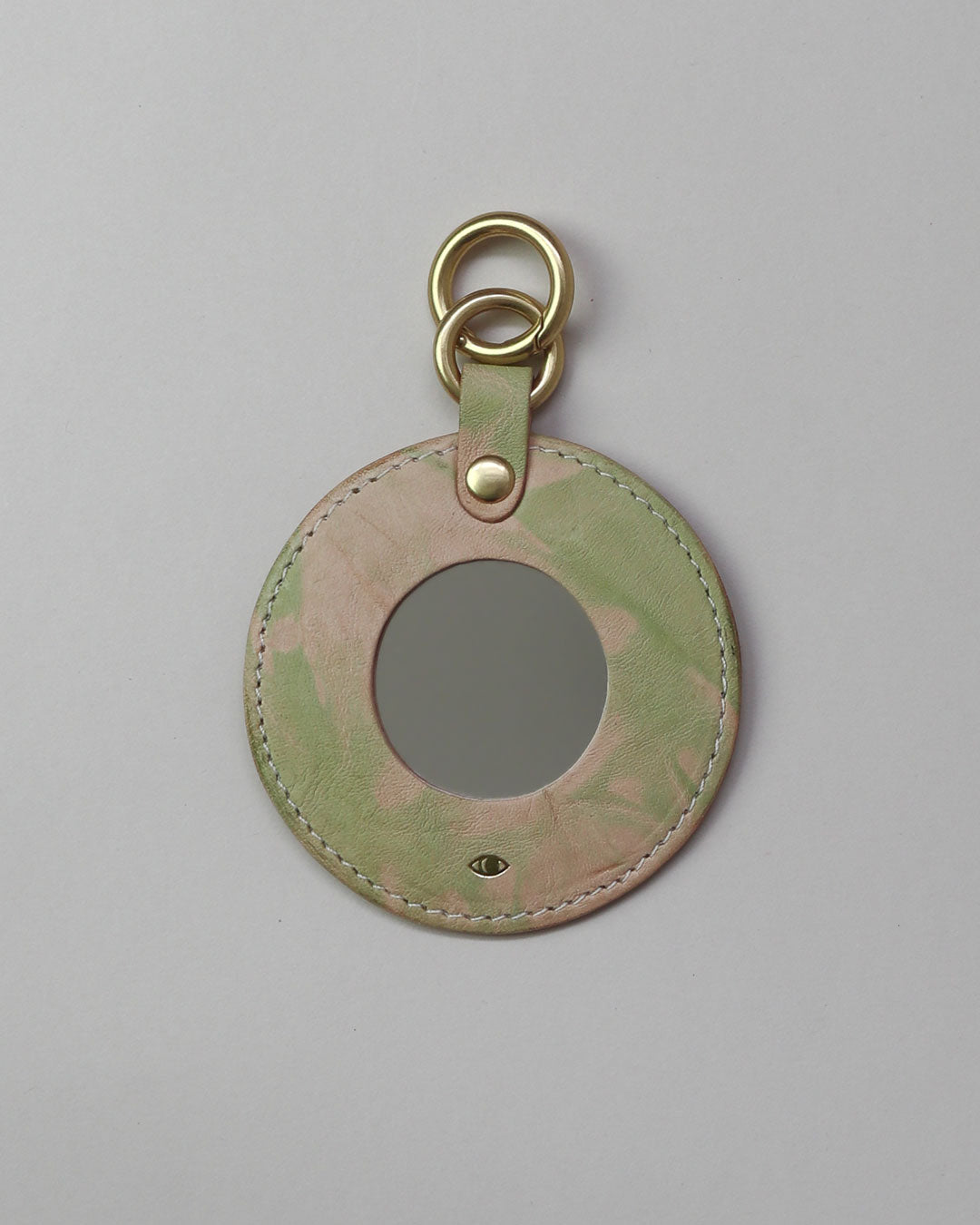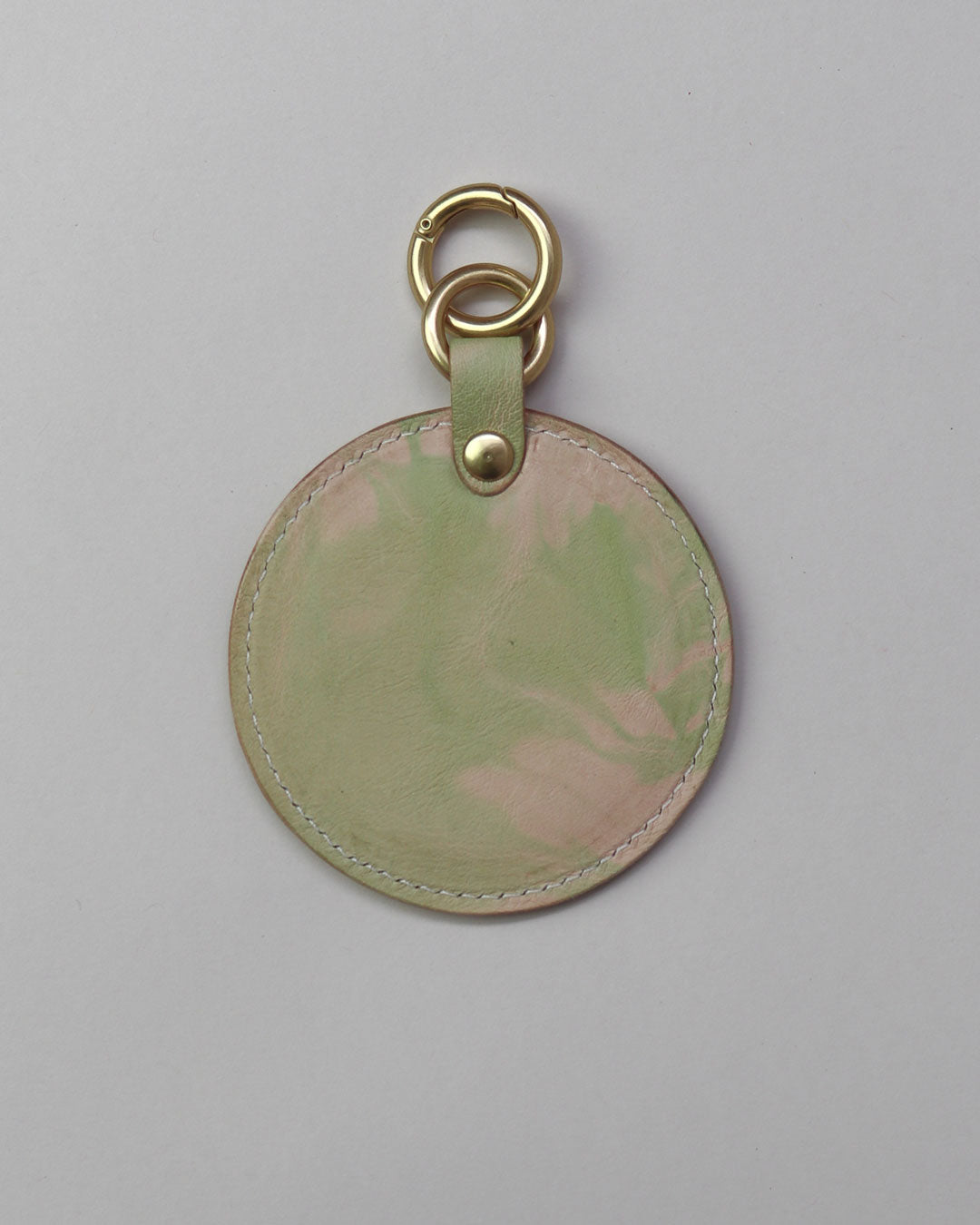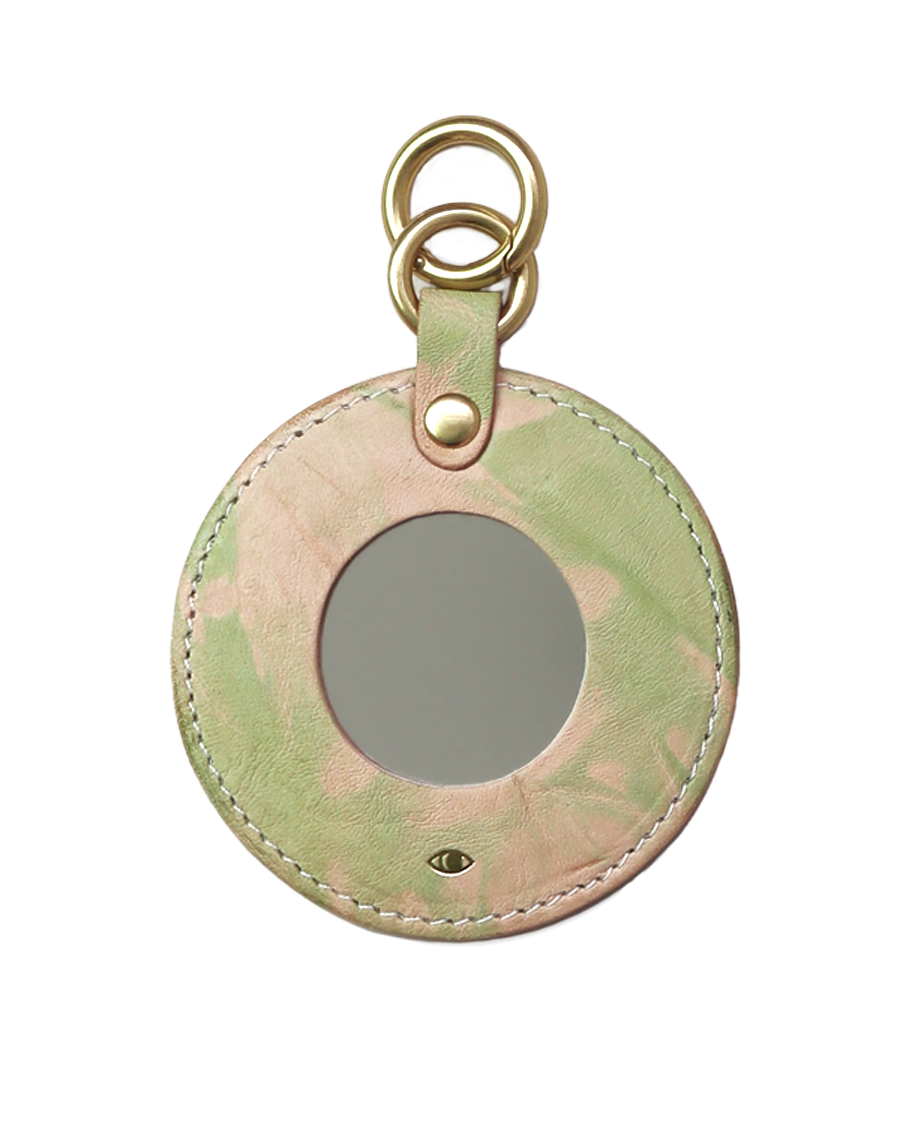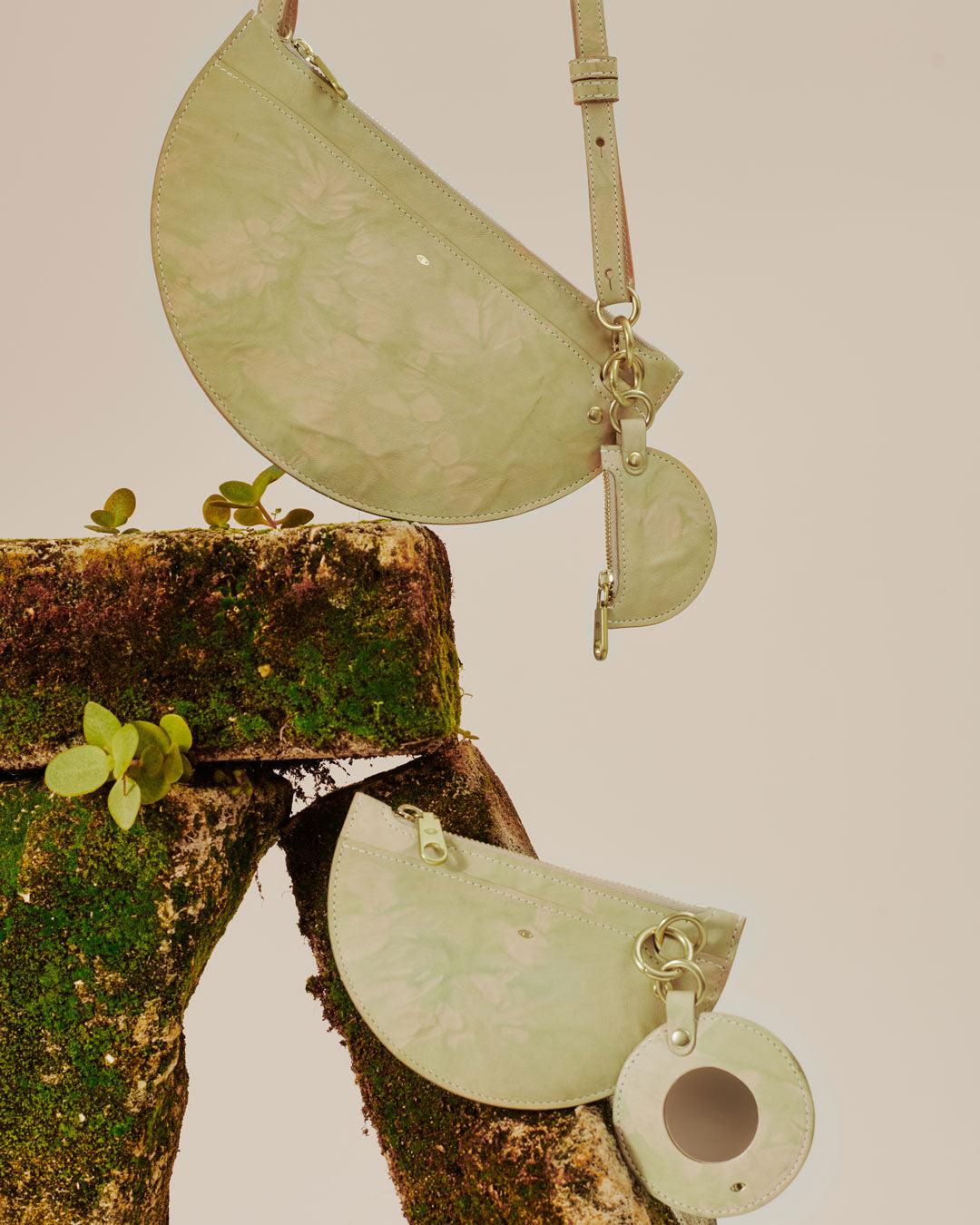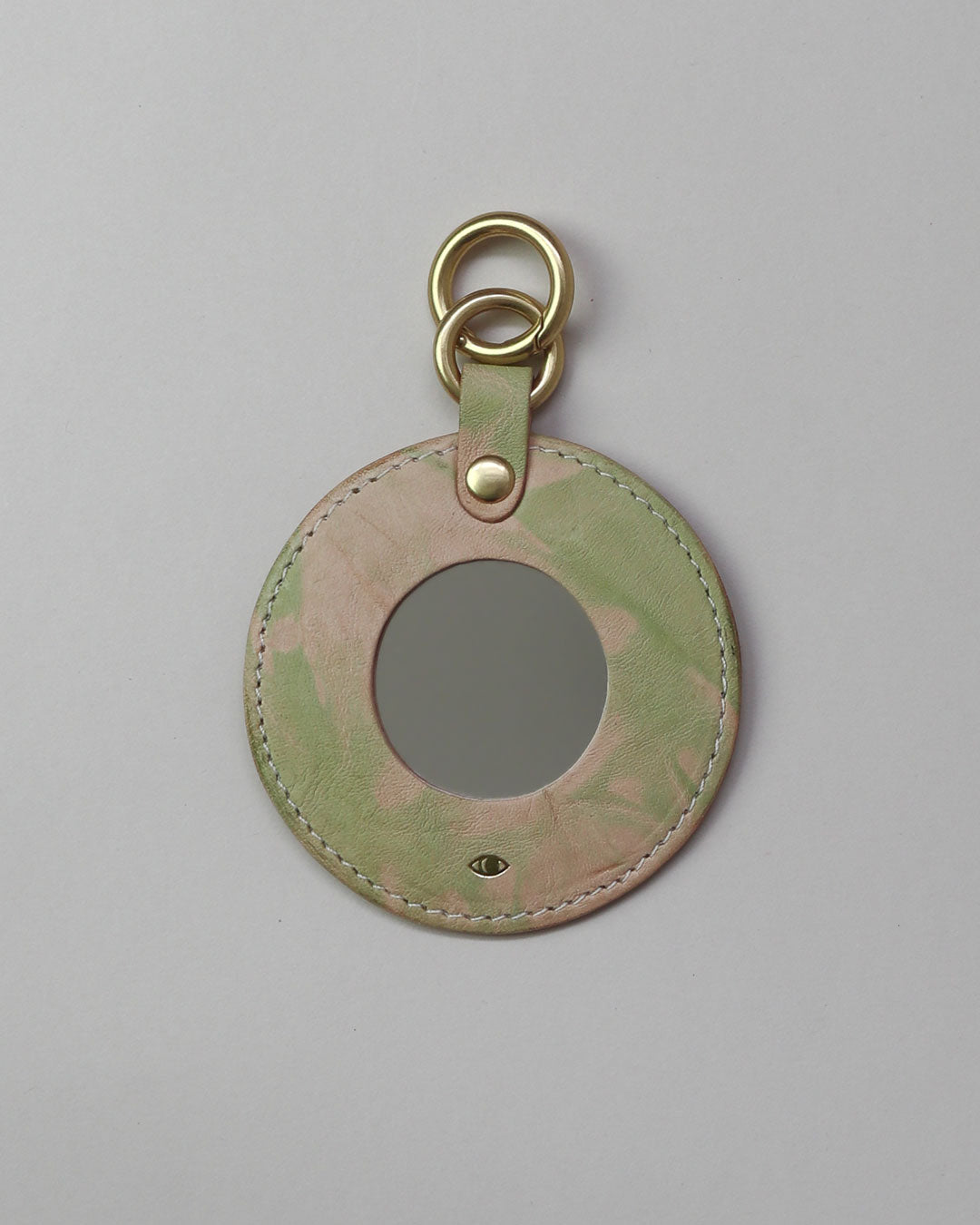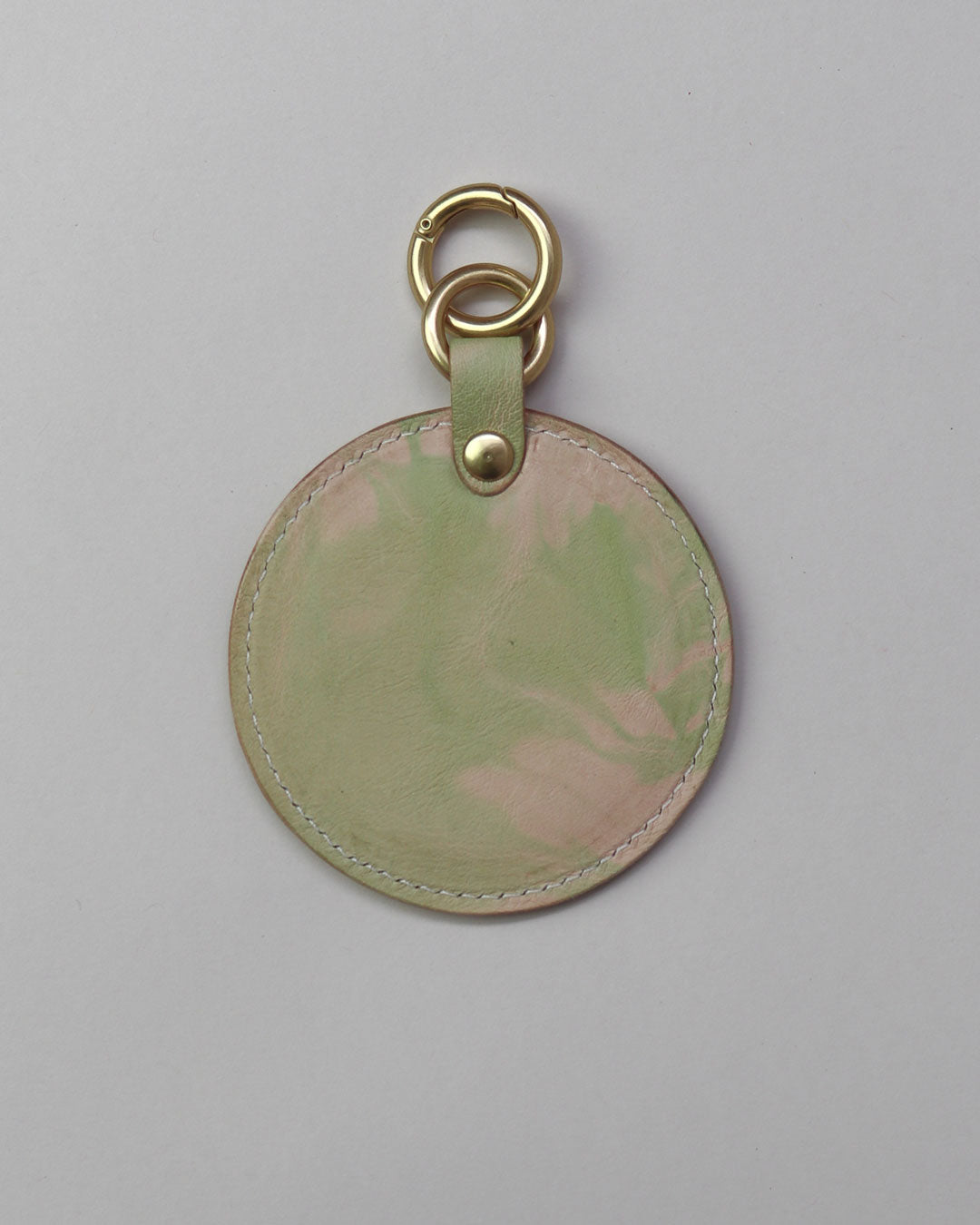 full moon mirror charm / celery tie dye
The Gliese 504 x simétrie full moon mirror charm is a must-have accessory made from unique tie-dyed leather in a mesmerizing celery green hue. The natural leather, which was once deemed unusable due to marks and scars, has been transformed into a beautiful statement piece using Gliese 504's innovative tie-dye technique.
The charming full moon shape is perfect for adding a touch of clean geometry to any bag, while the functional hand mirror is great for on-the-go touch-ups. Personalise it with your name to make it a thoughtful gift for yourself or a loved one.
- A collaboration between Gliese 504 and simétrie
- Upcycled leather tie dyed by  Gliese 504, bag made by simétrie
- Australian vegetable tanned wild kangaroo leather
- Gold-tone zinc alloy hardware
- Compact hand mirror
- A unique decorative piece 
- Metal carabiner allows you to attach to any ring on your bag
- Personalisation will be applied to the back in gold foil, centered within the circular panel
- Designed and handcrafted in Melbourne, Australia

Size: W8cm x H12cm
Made to order delivery is up to 4 weeks, or if in stock then ready to ship delivery is in 3-6 business days in AU. Find out more.
Are you ordering this as a gift? Let us know any personal messages you would like us to handwrite in the checkout notes.
Perfect gift!
I purchased this charm as a gift for my Mother In Law and was so excited to give it to her on her birthday. I got it personalised with her name which made it that much more special, and it's so wonderful to see her using it on her bags or even just as a handy little mirror when she needs. Wonderful product, amazing quality! I might have to get one for myself next :)
so glad your mother in law loves her mirror charm :)