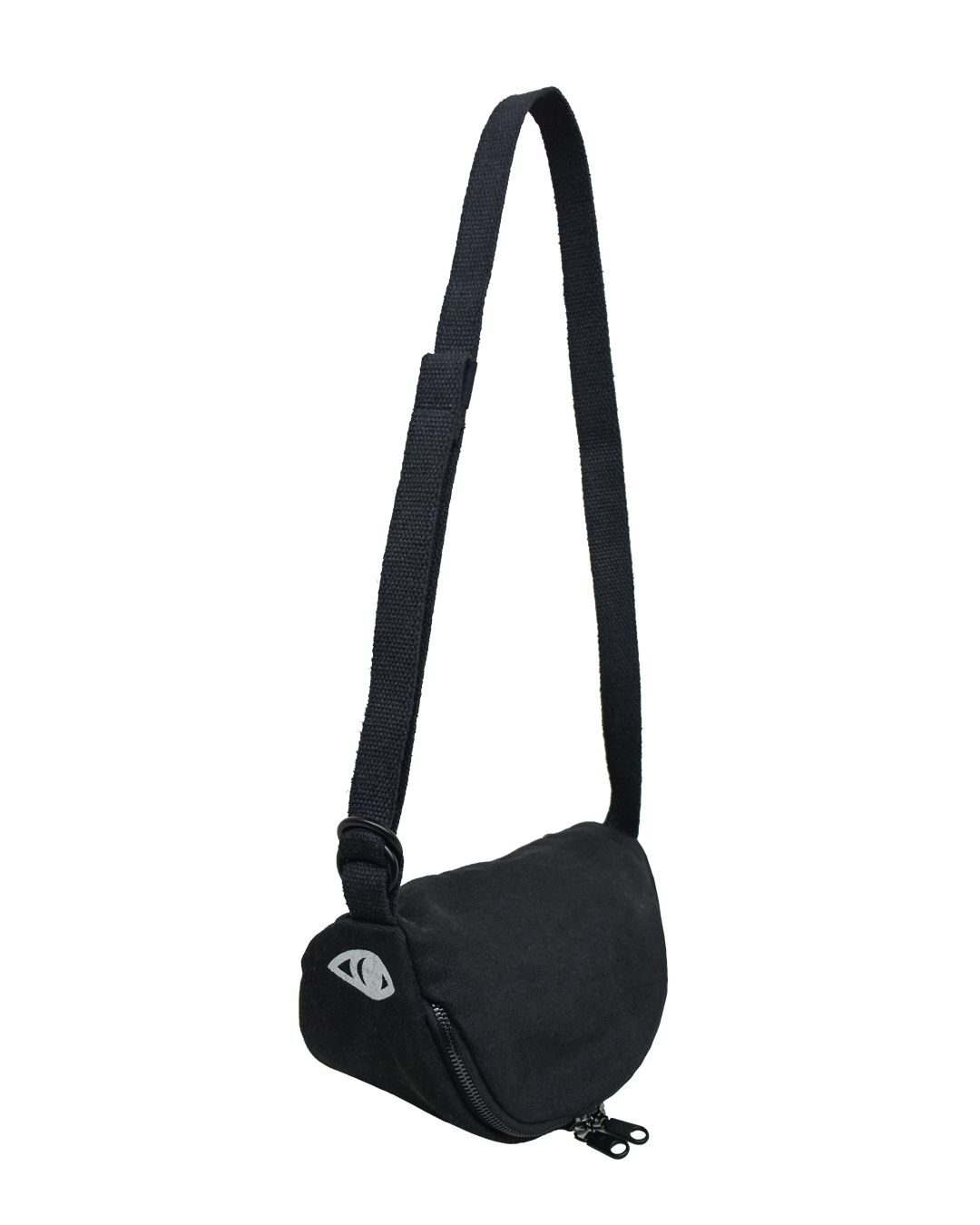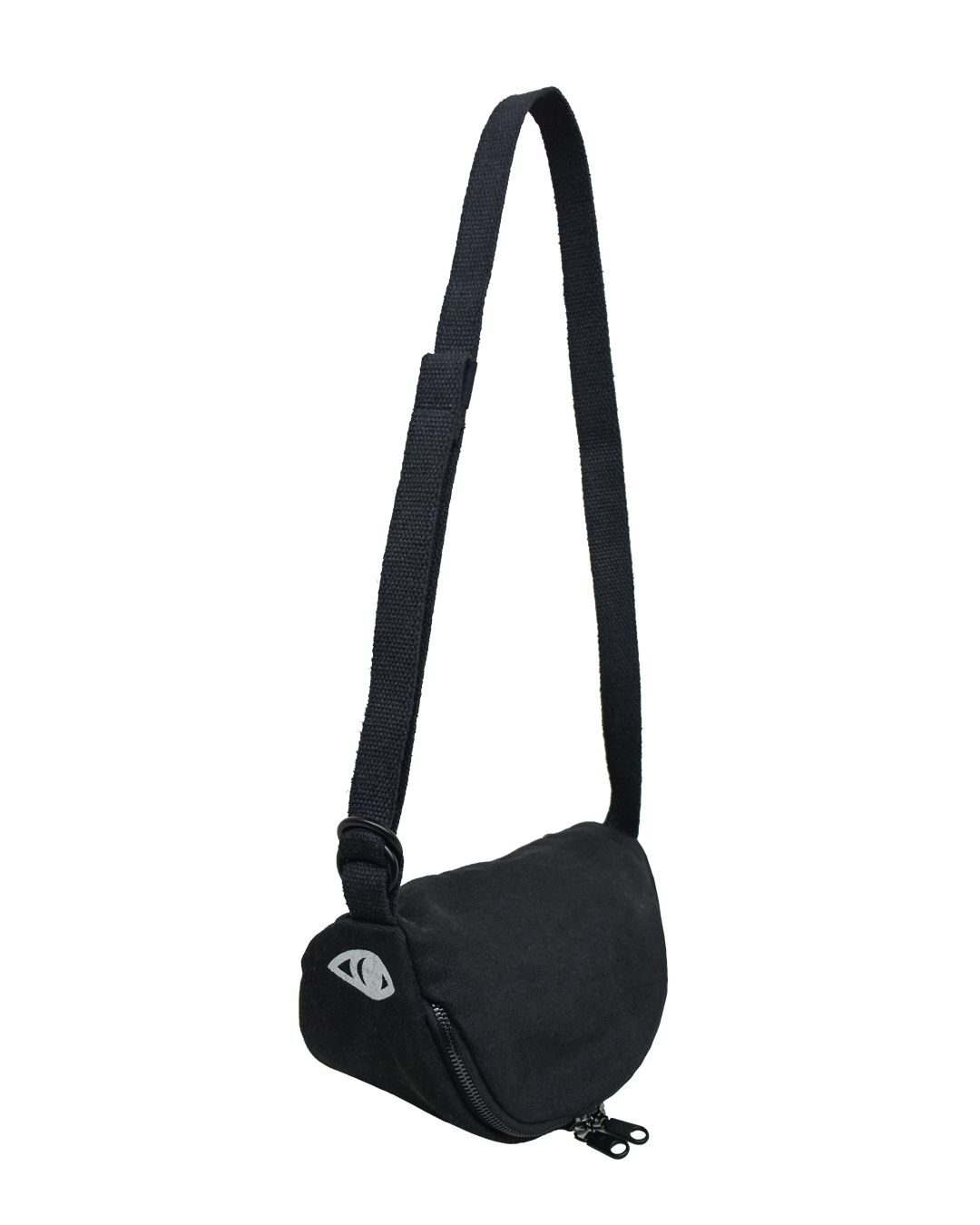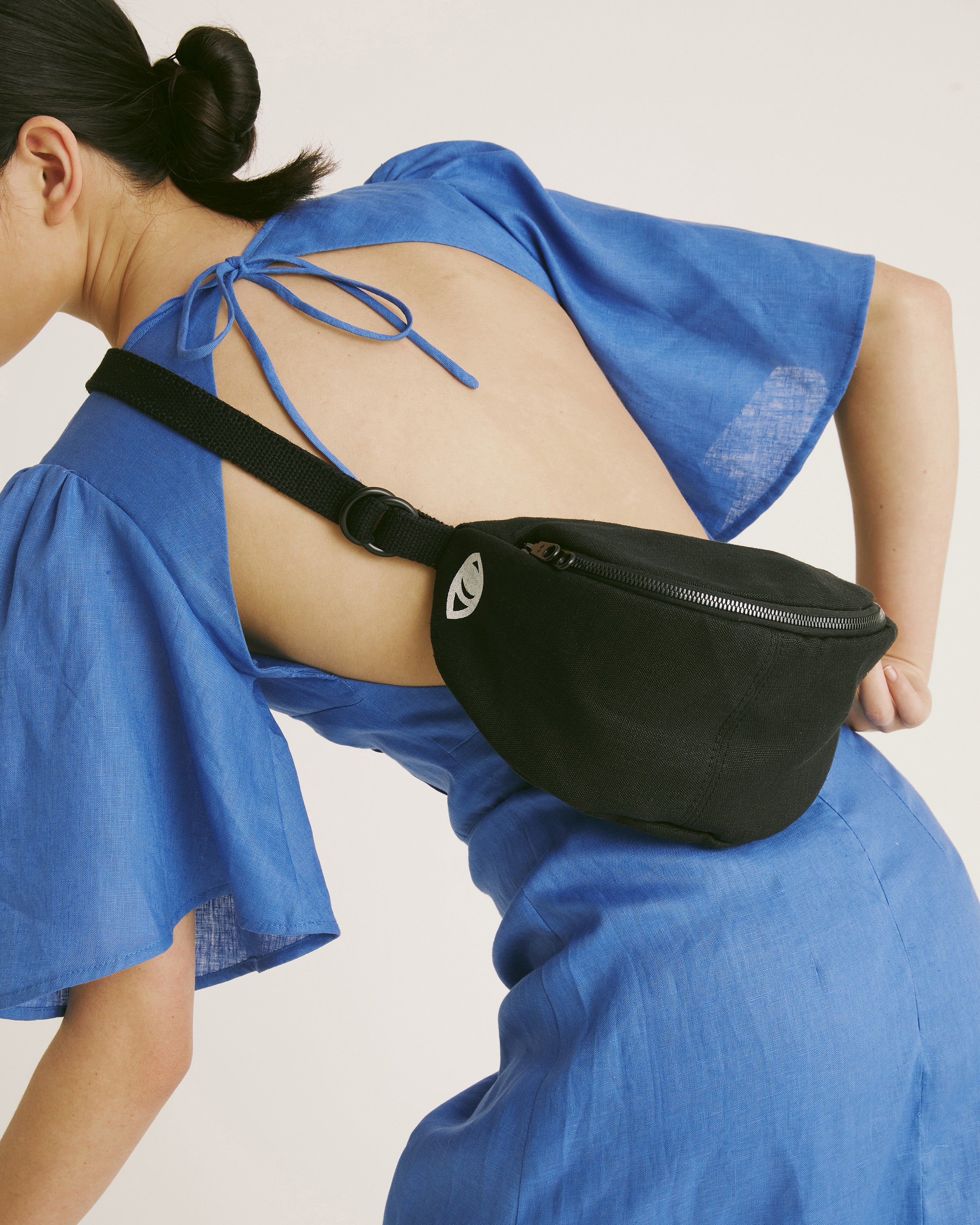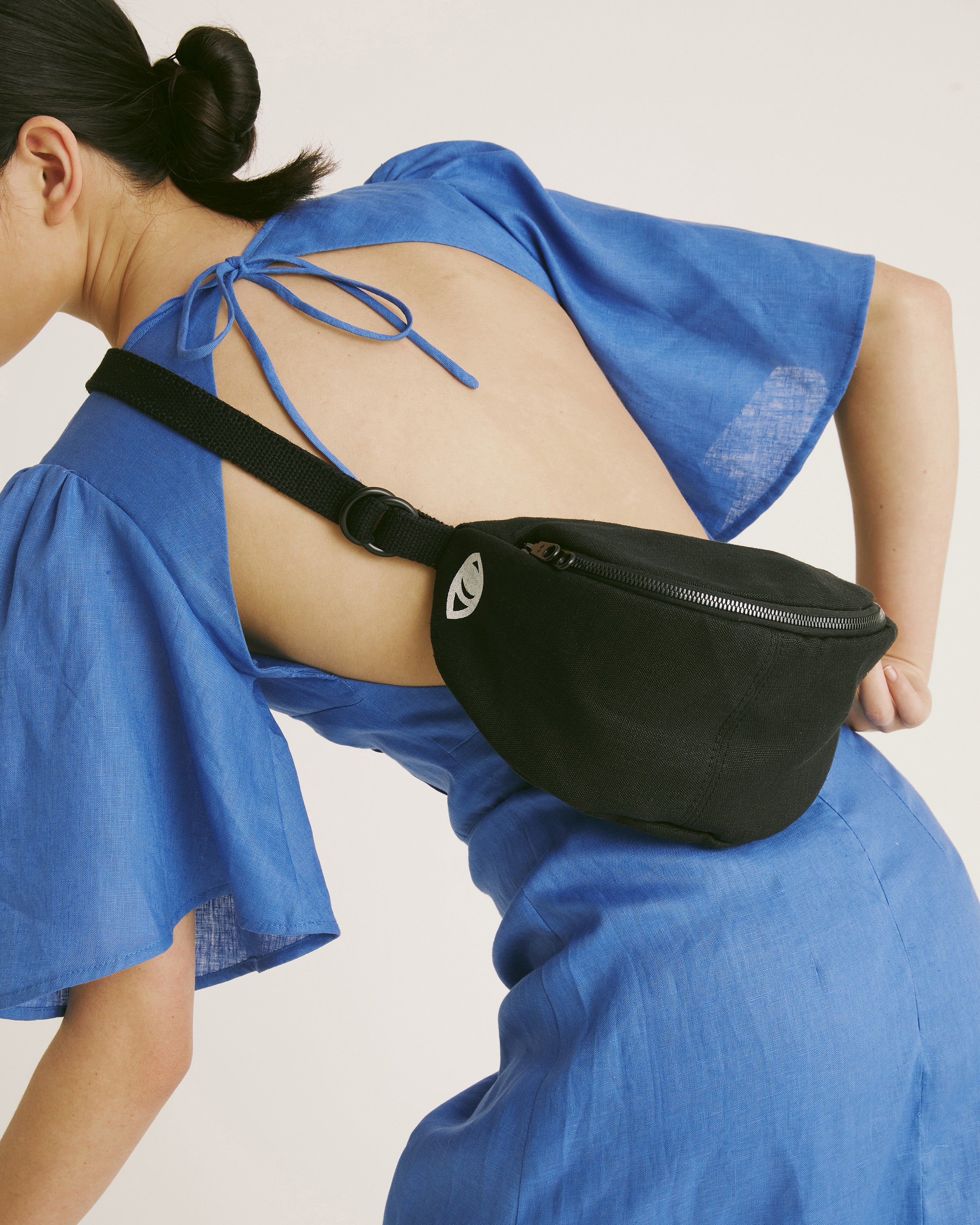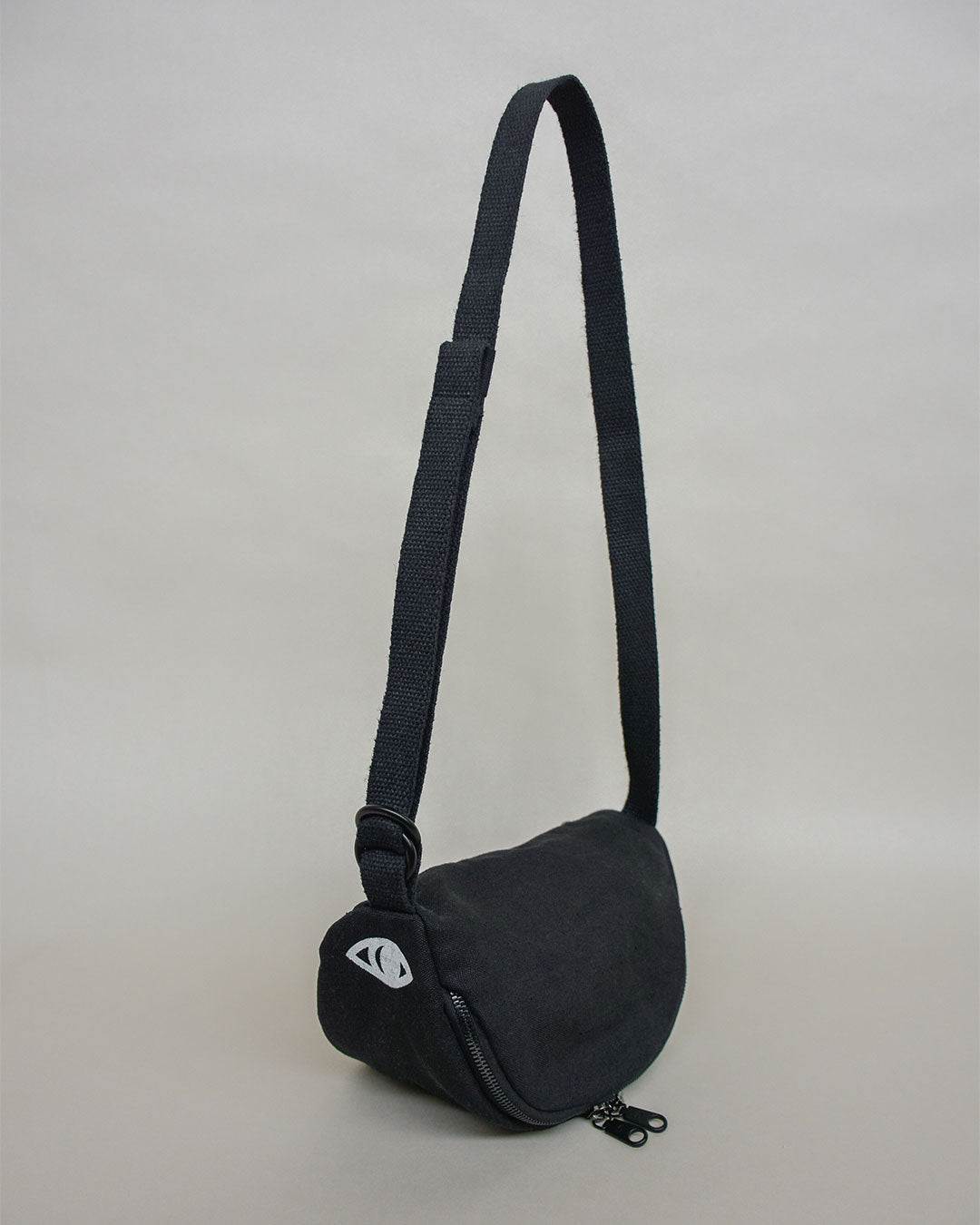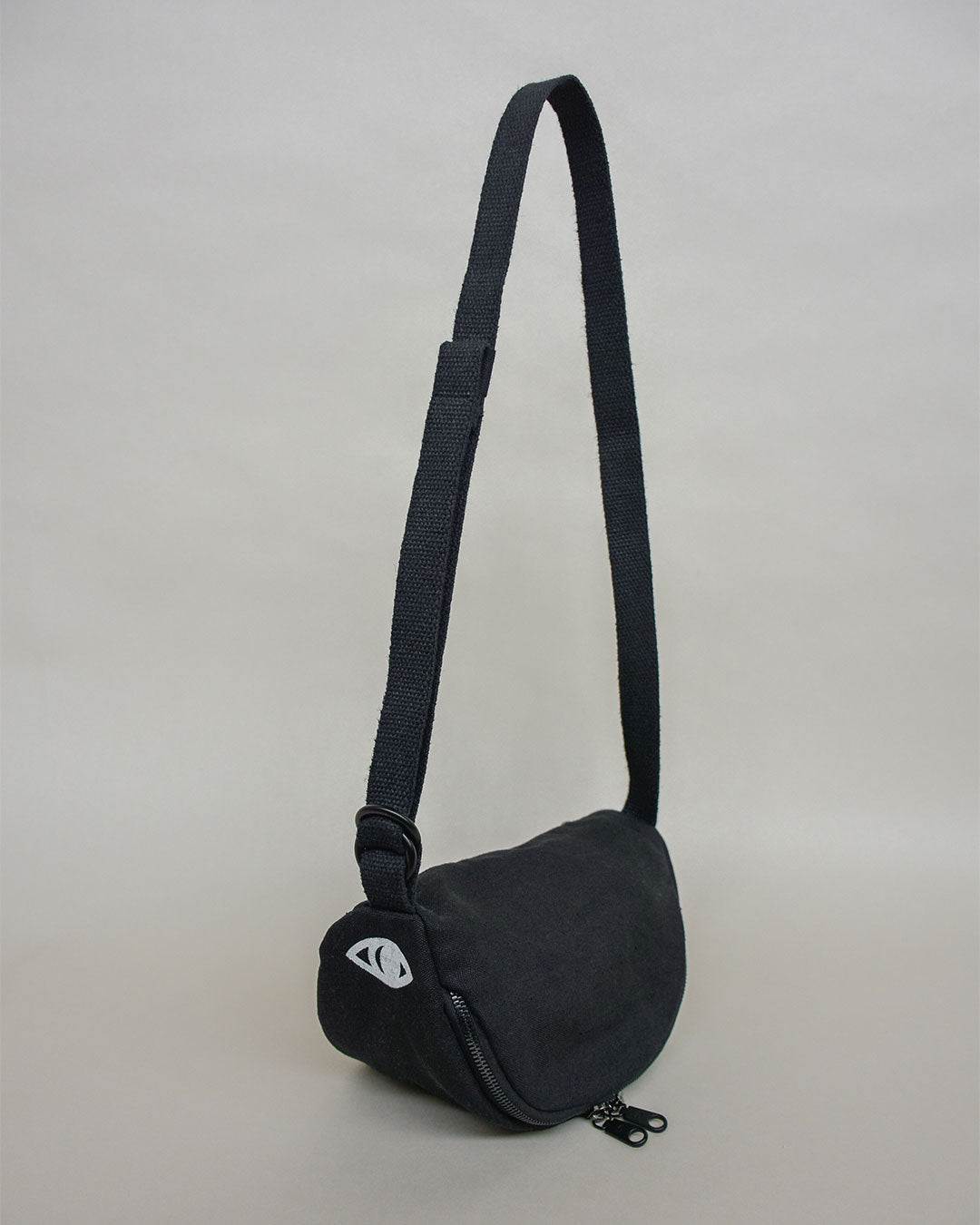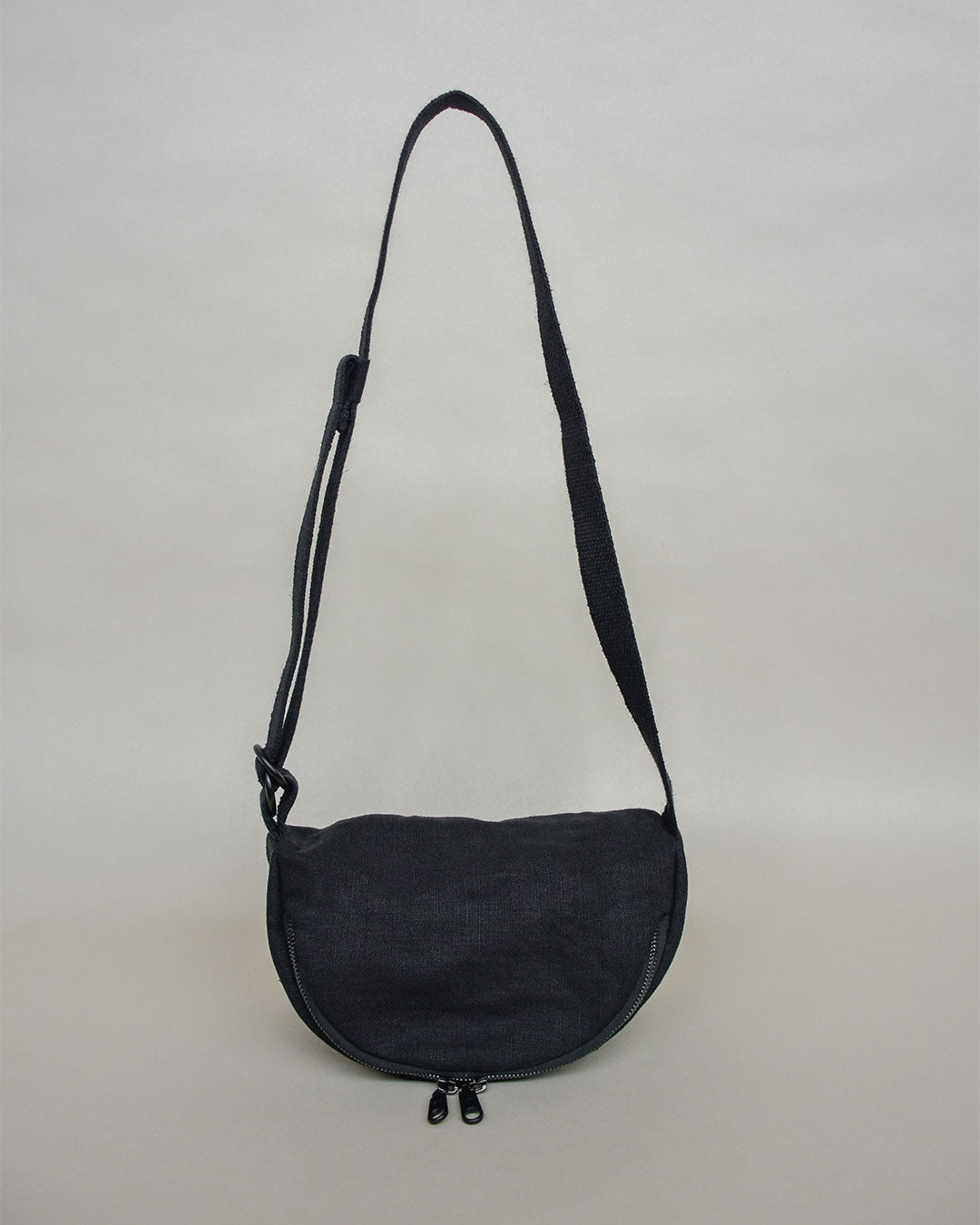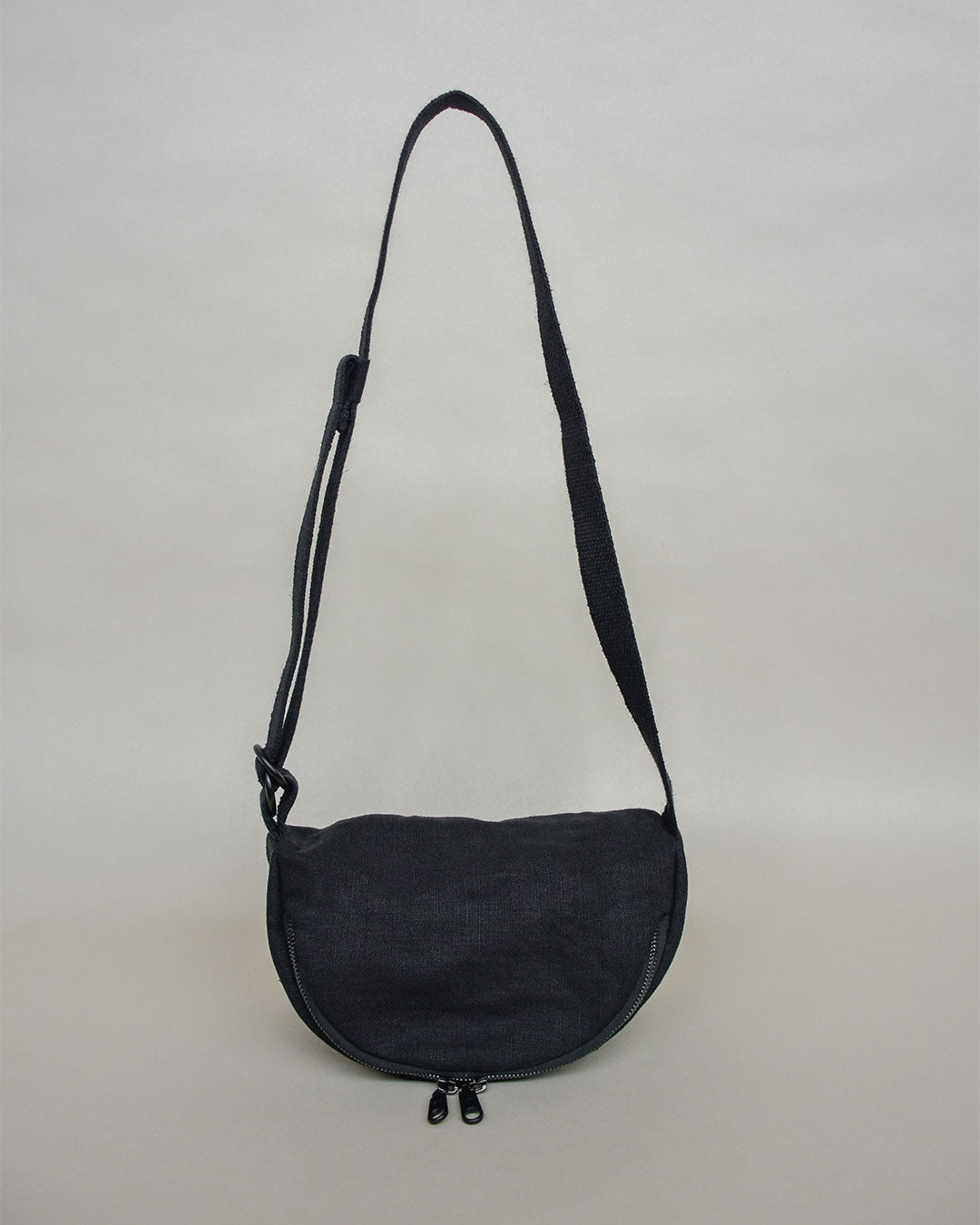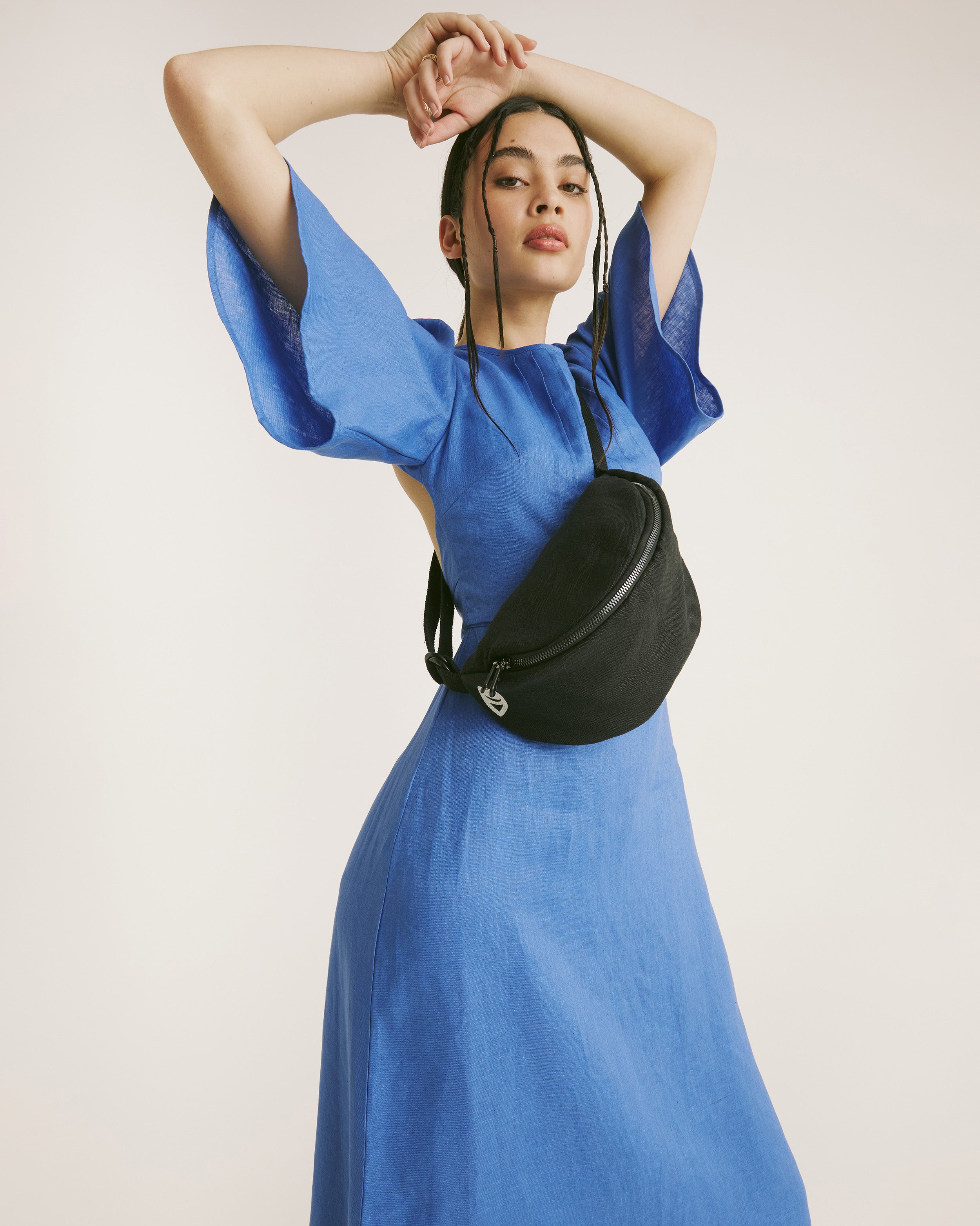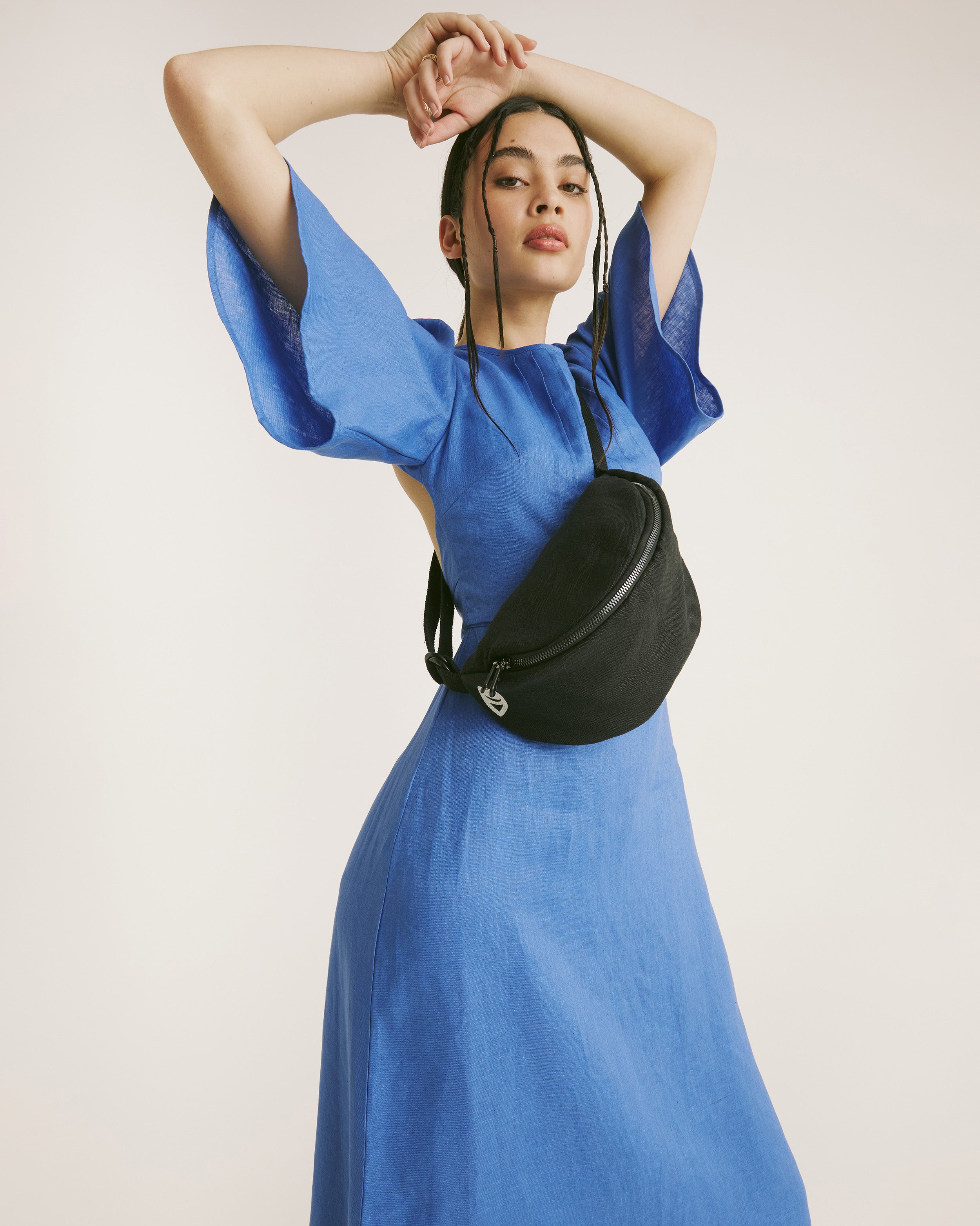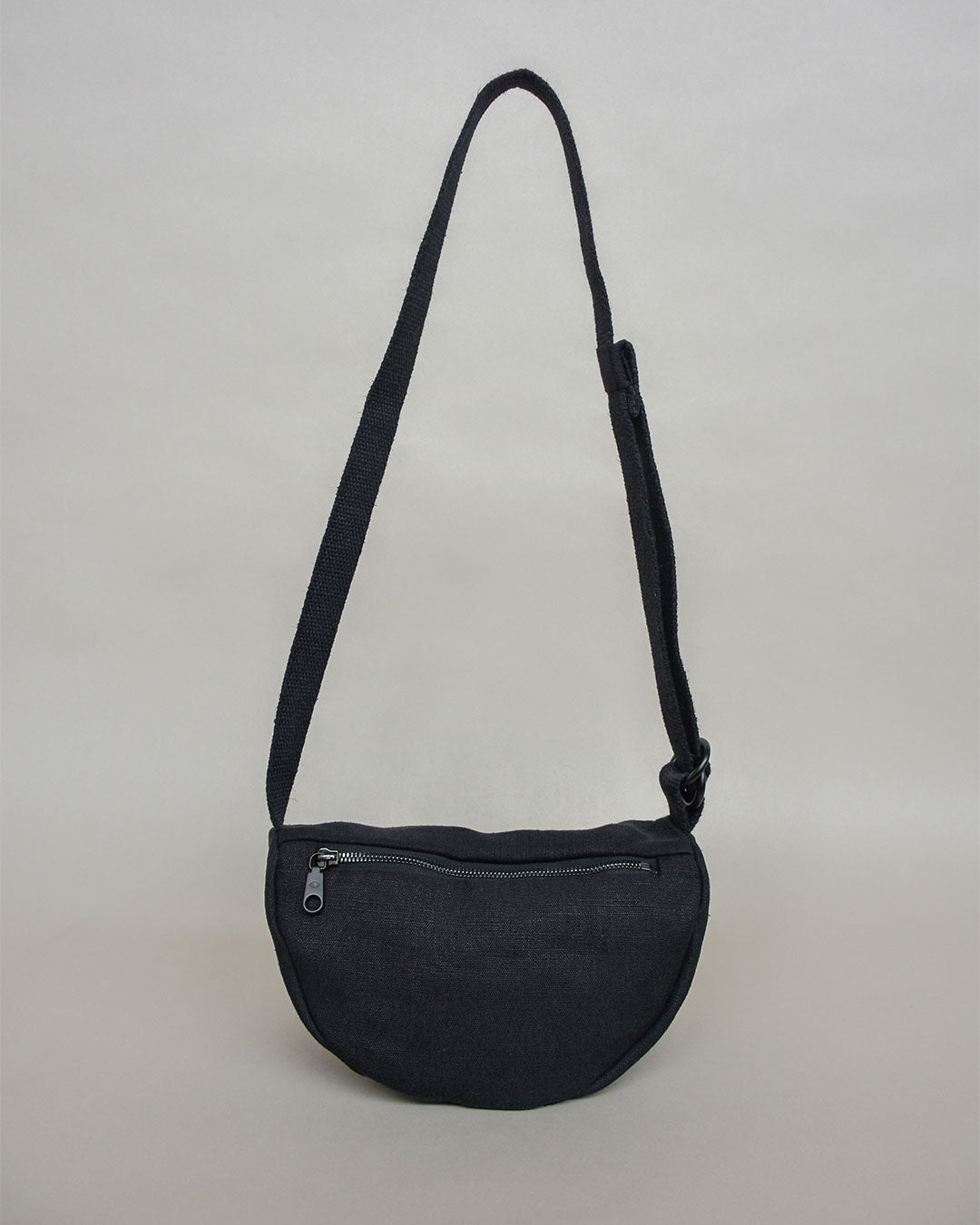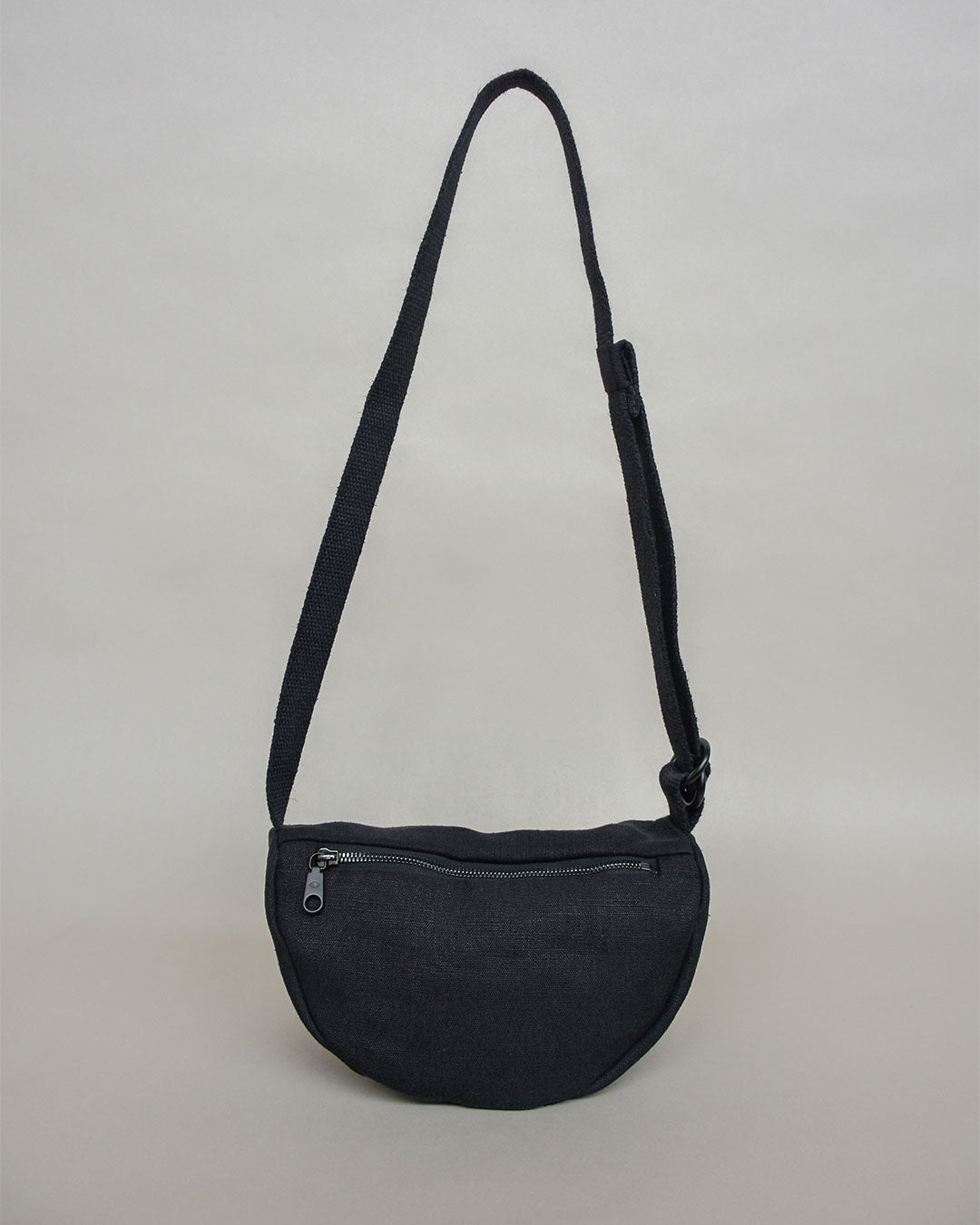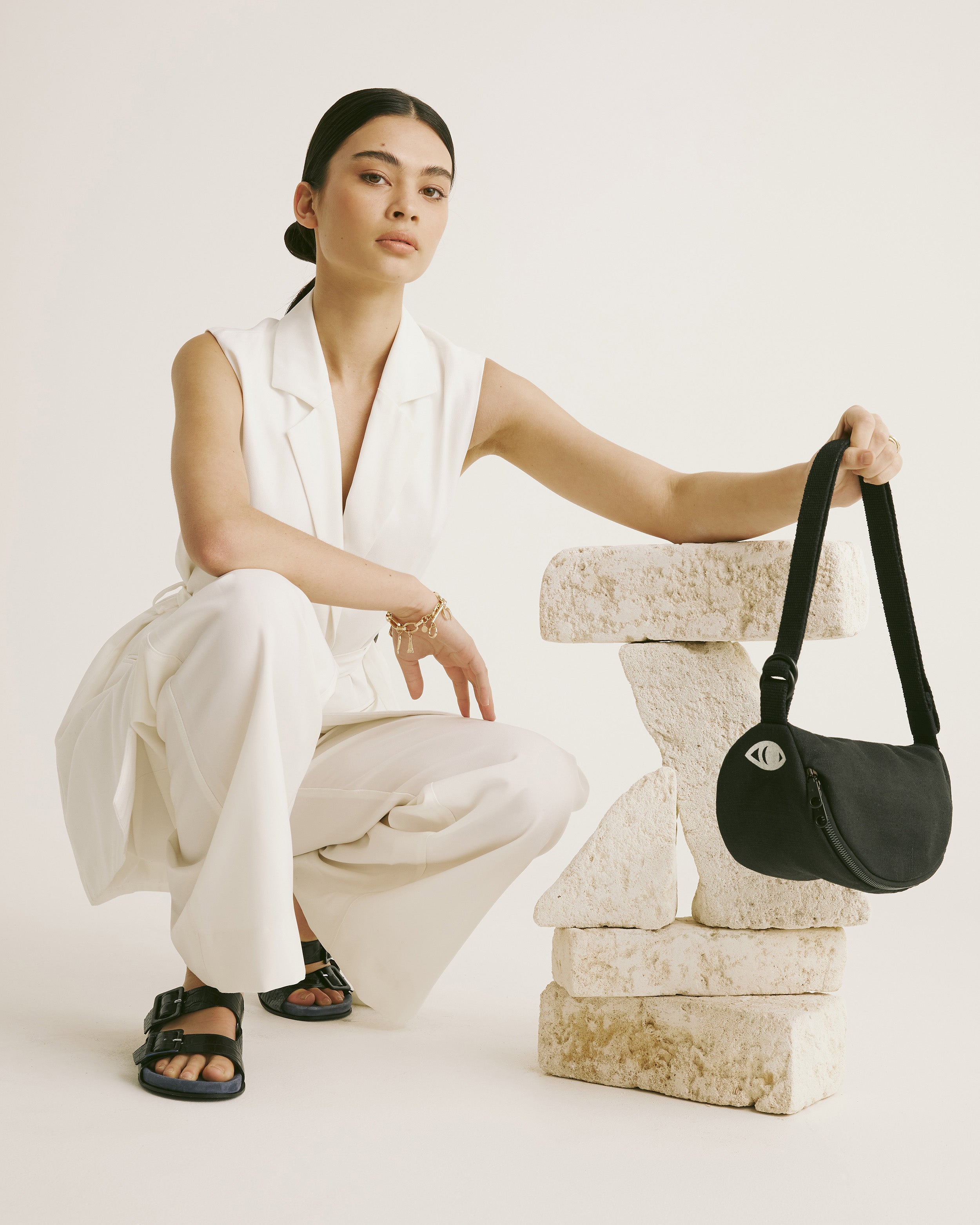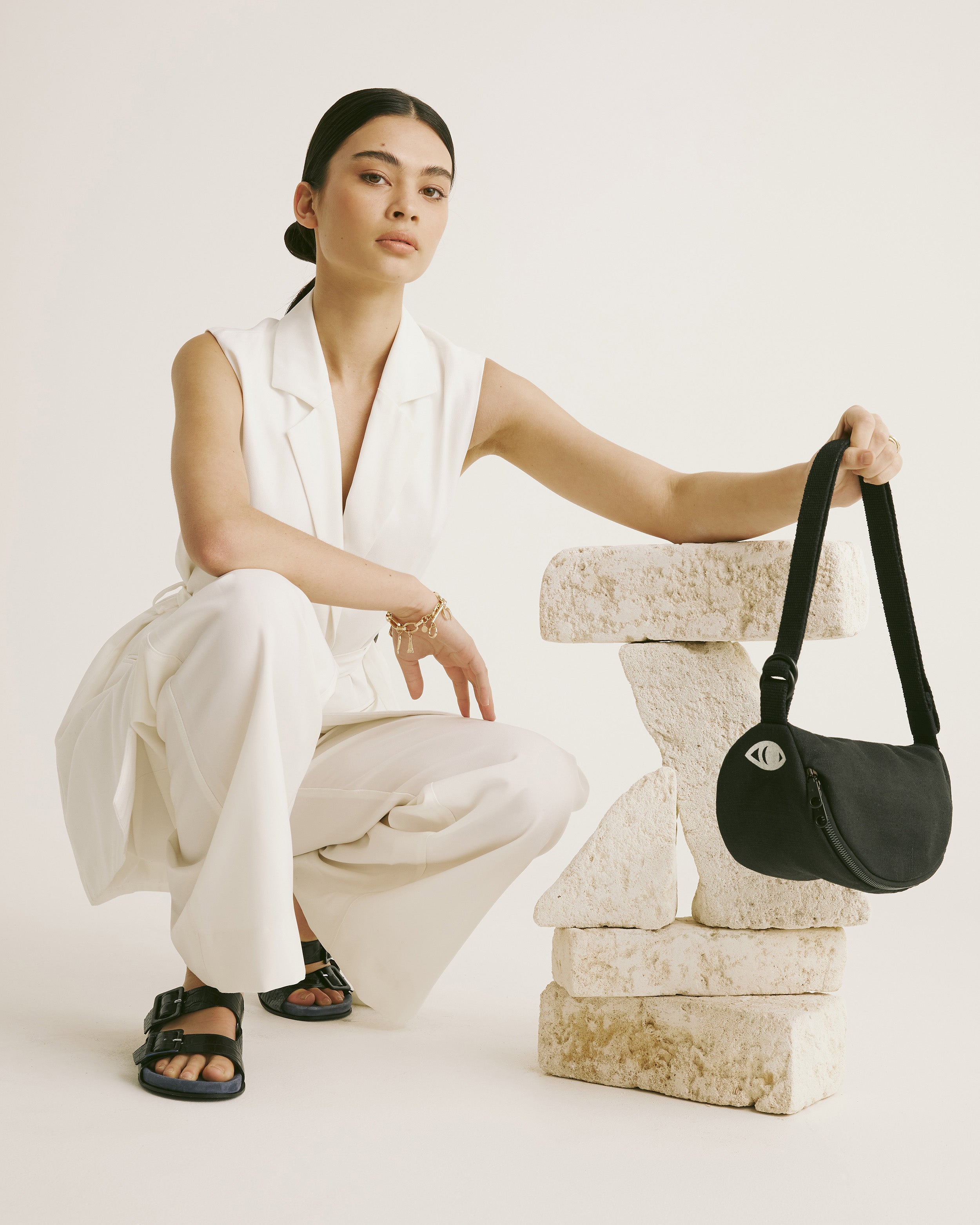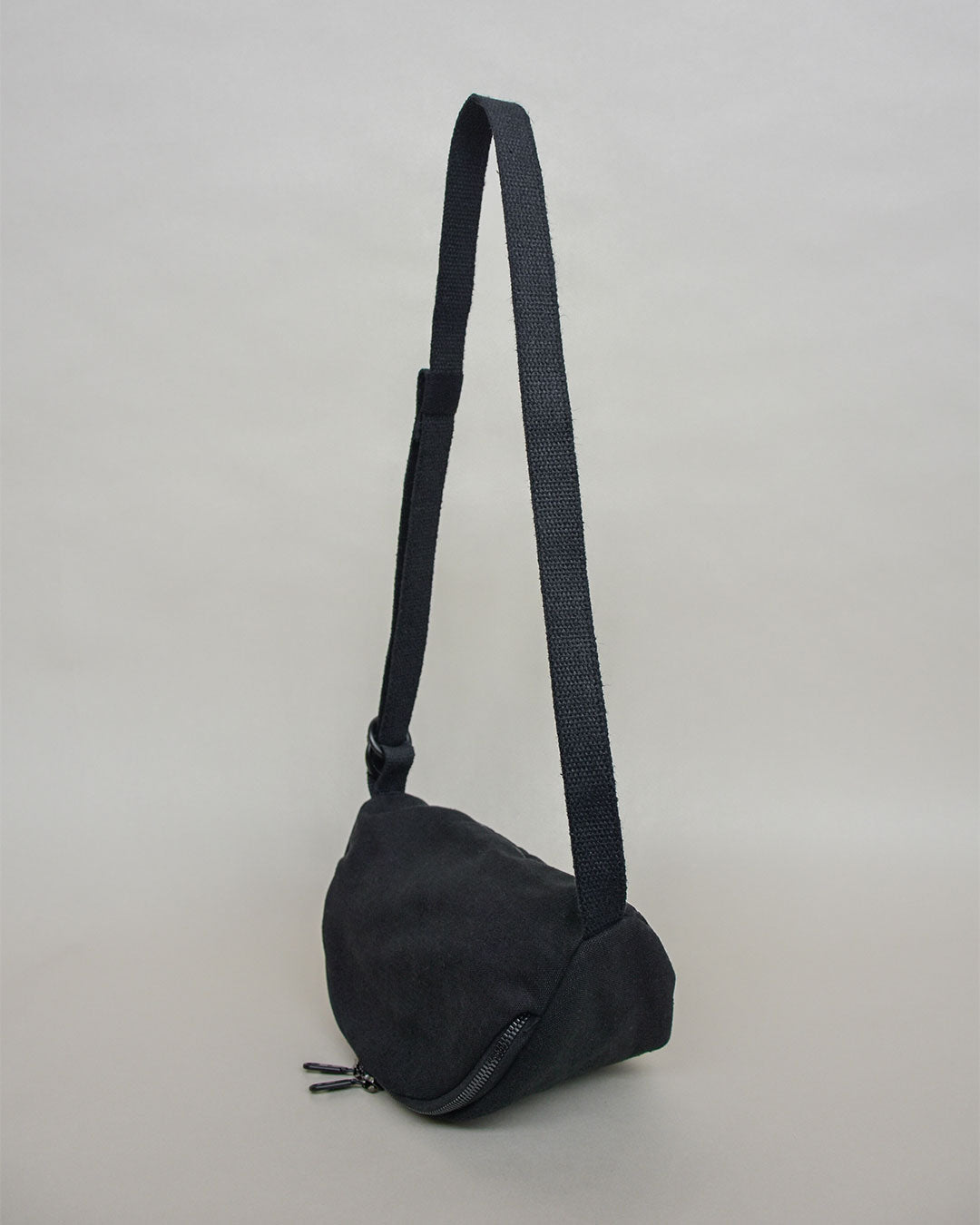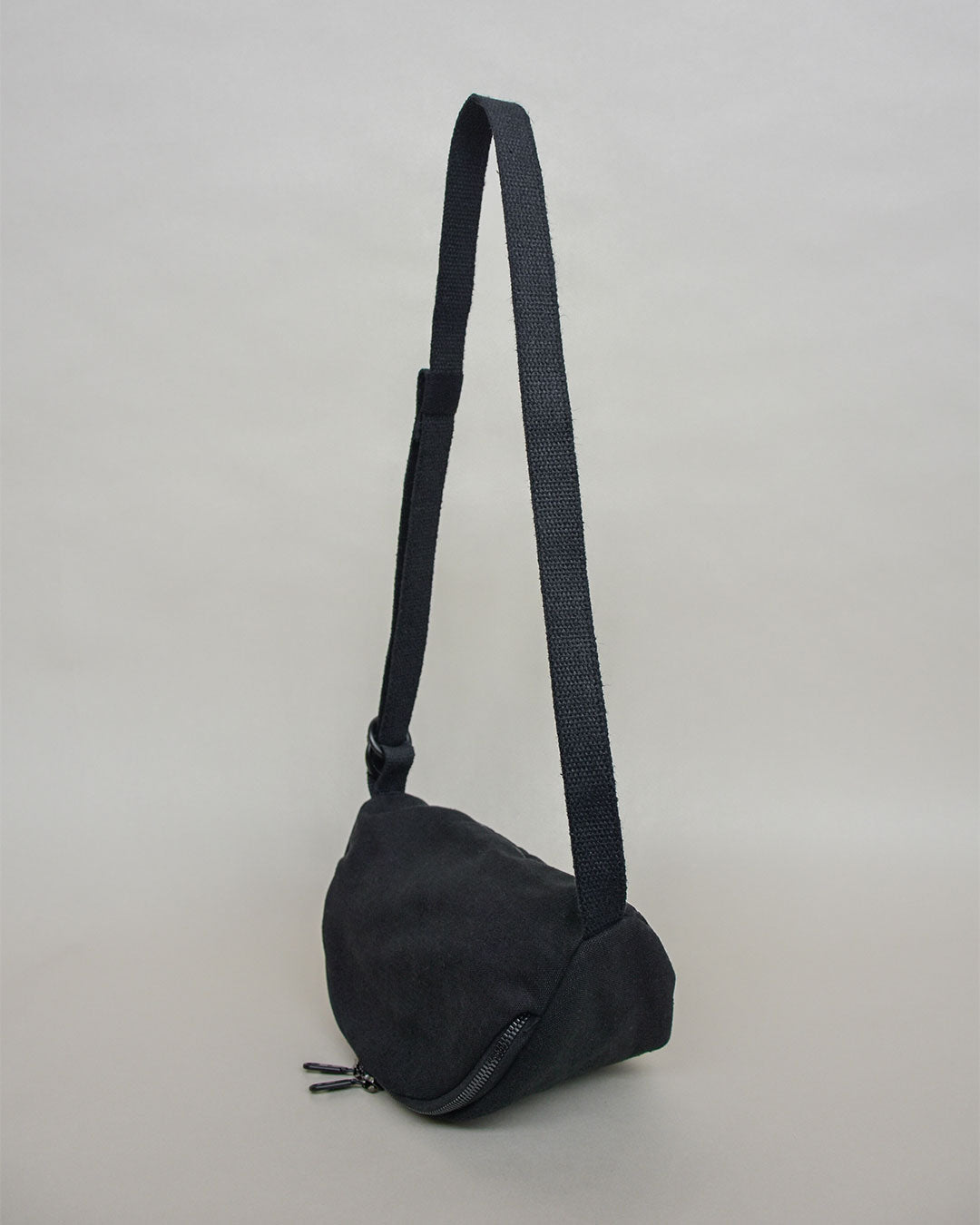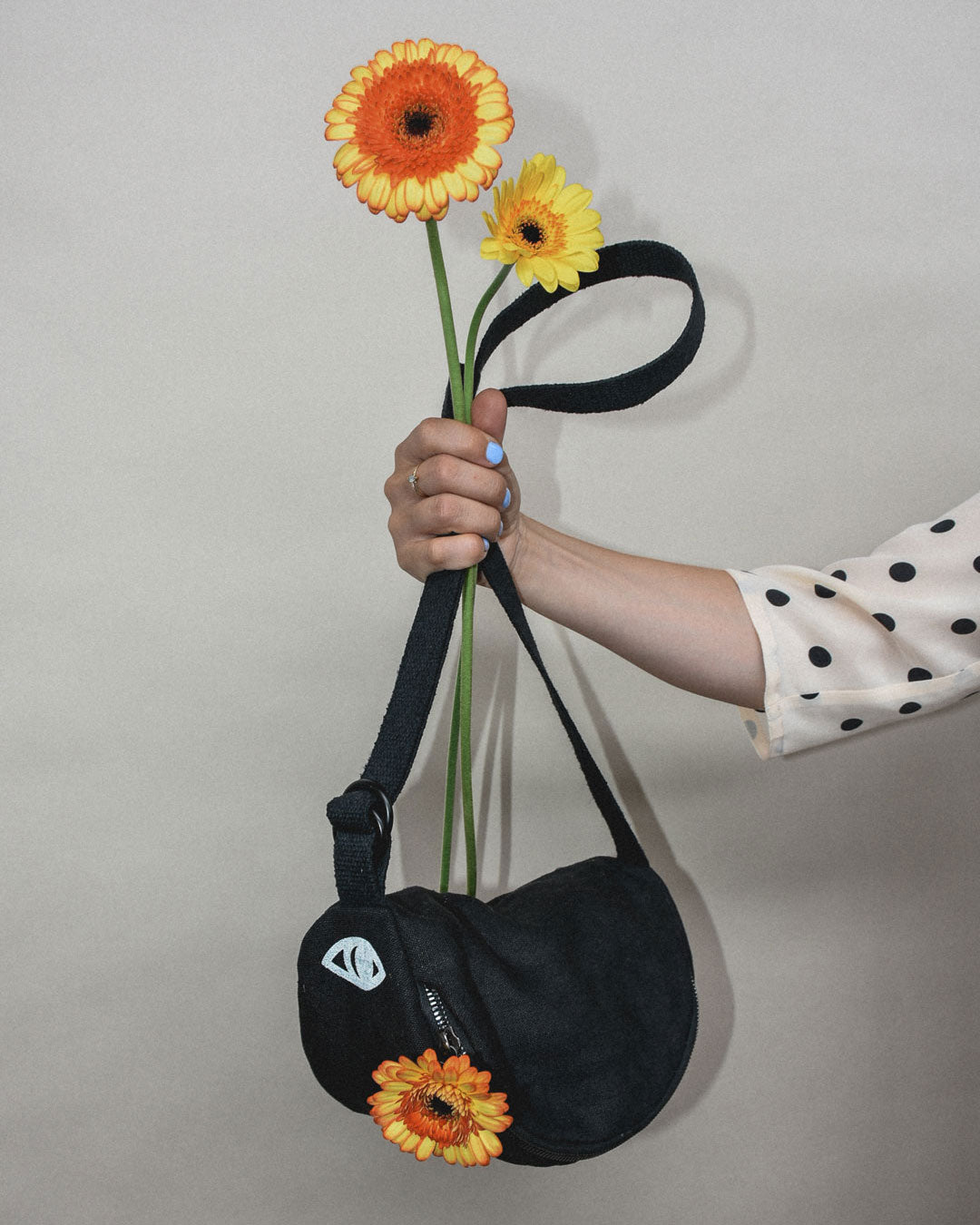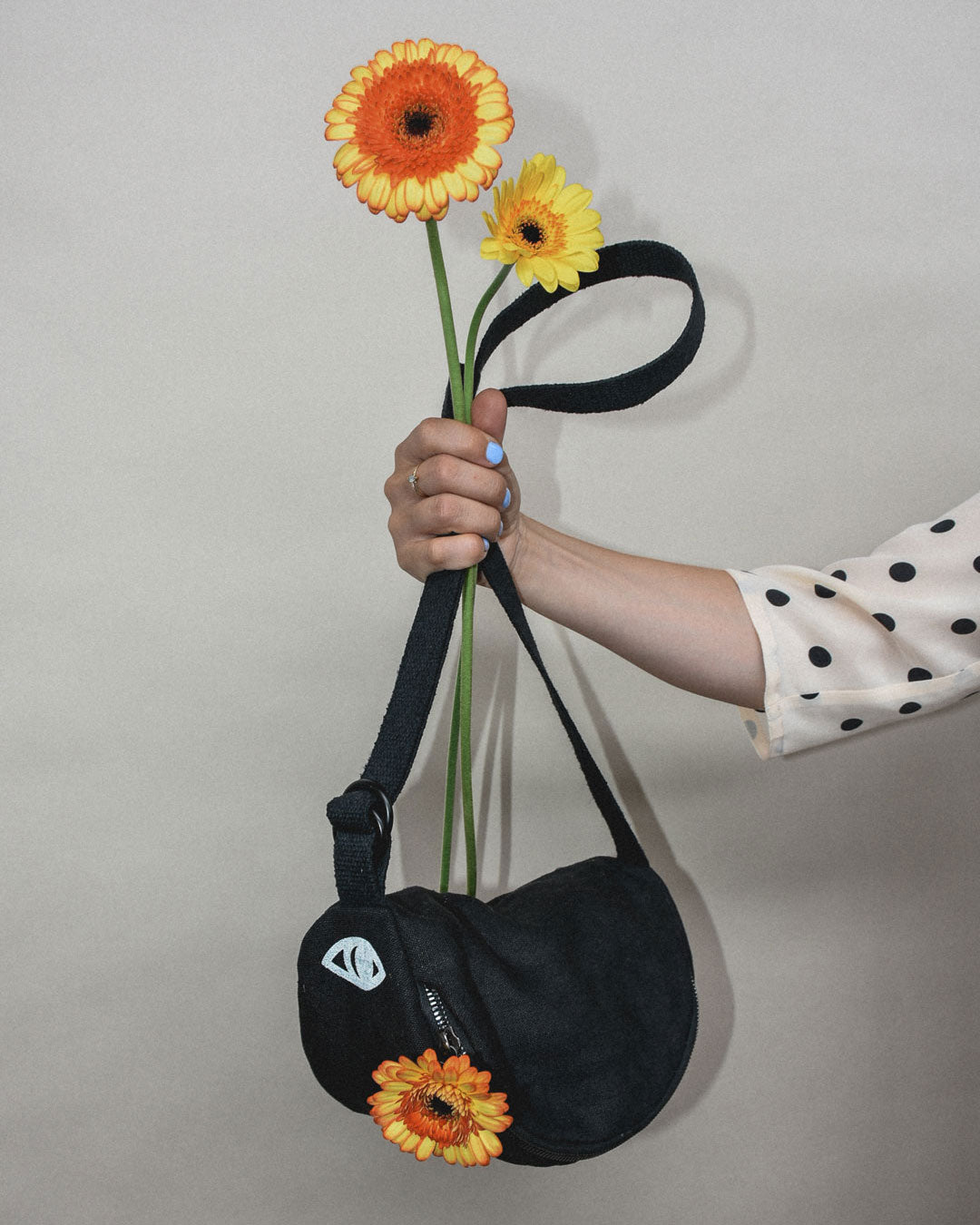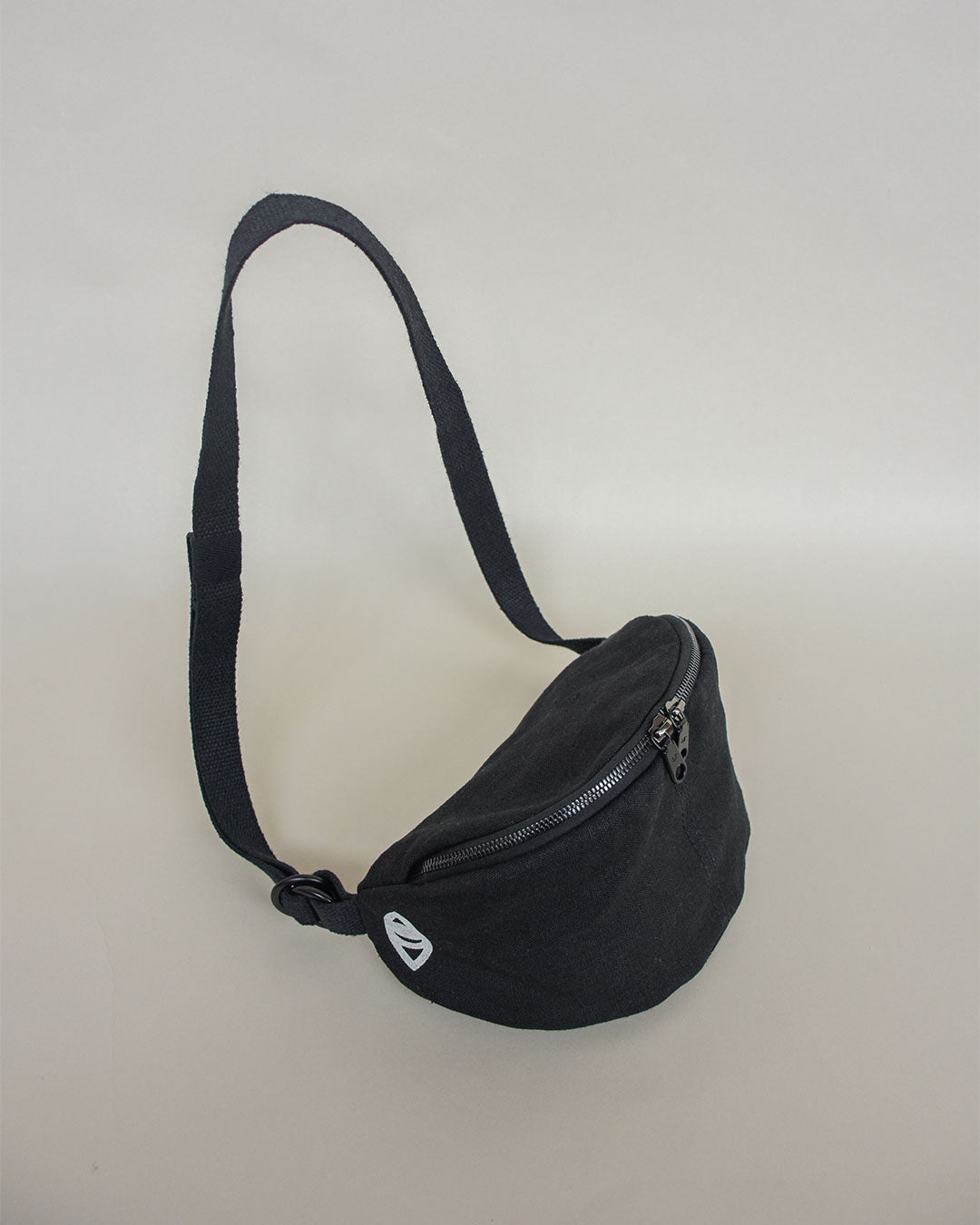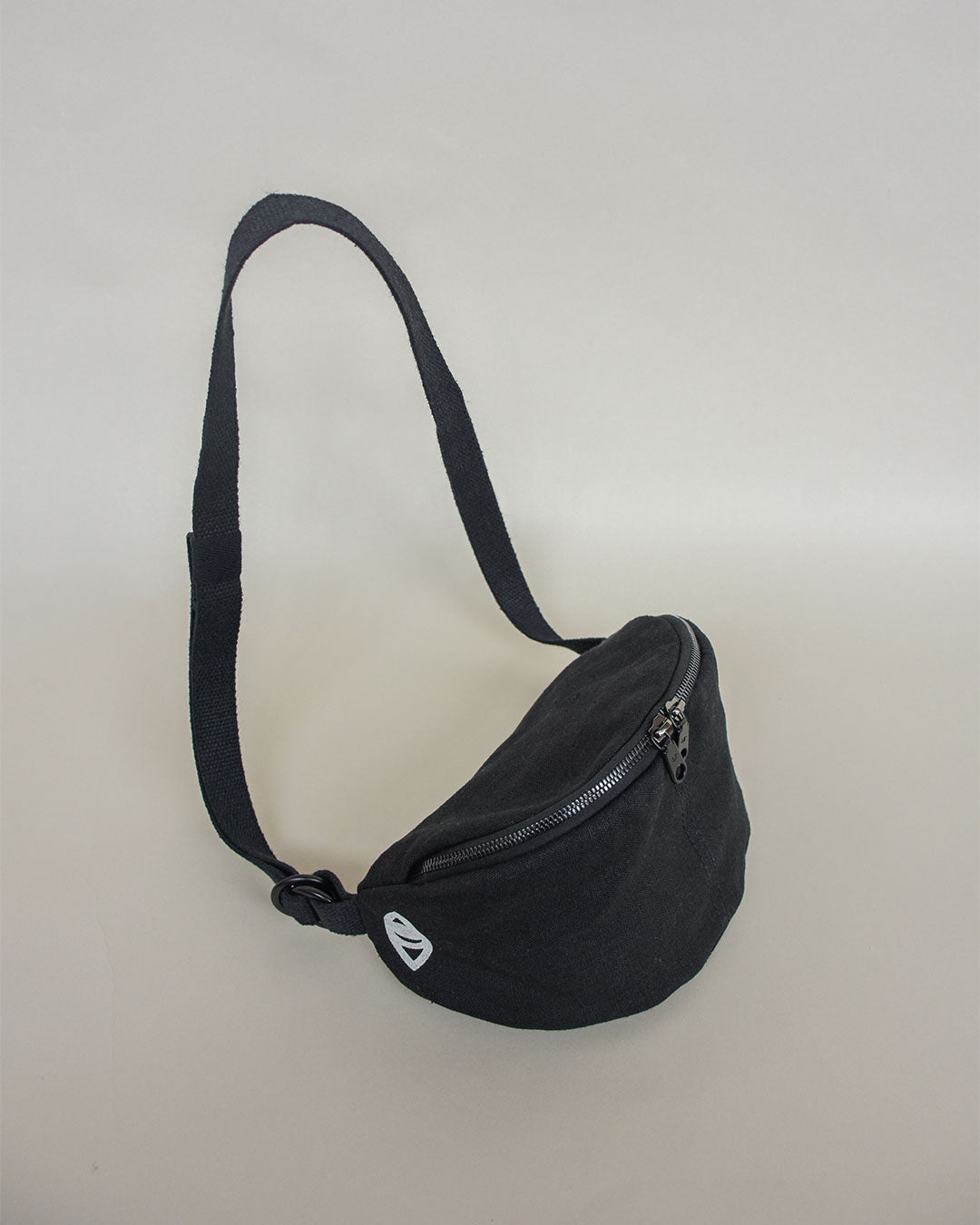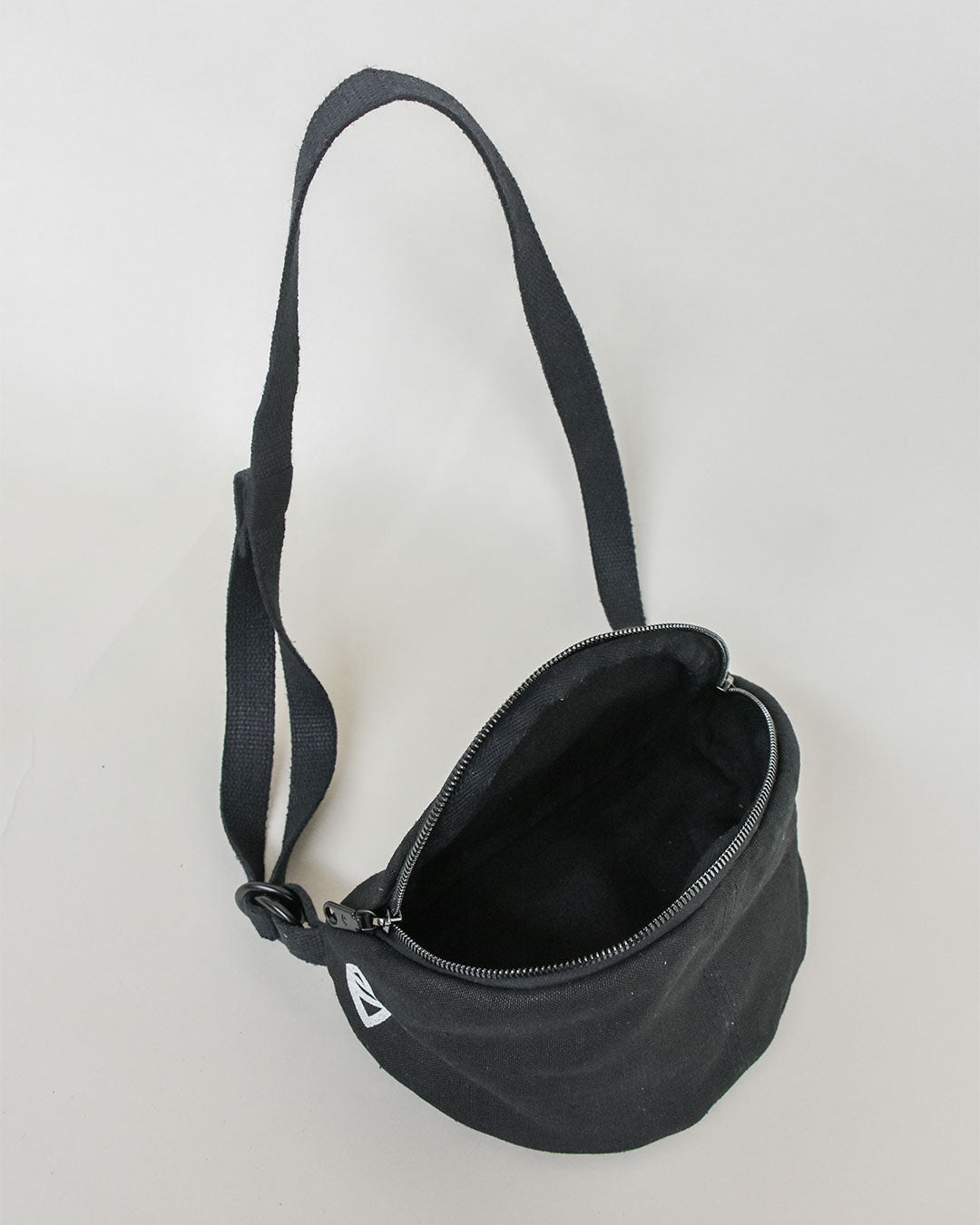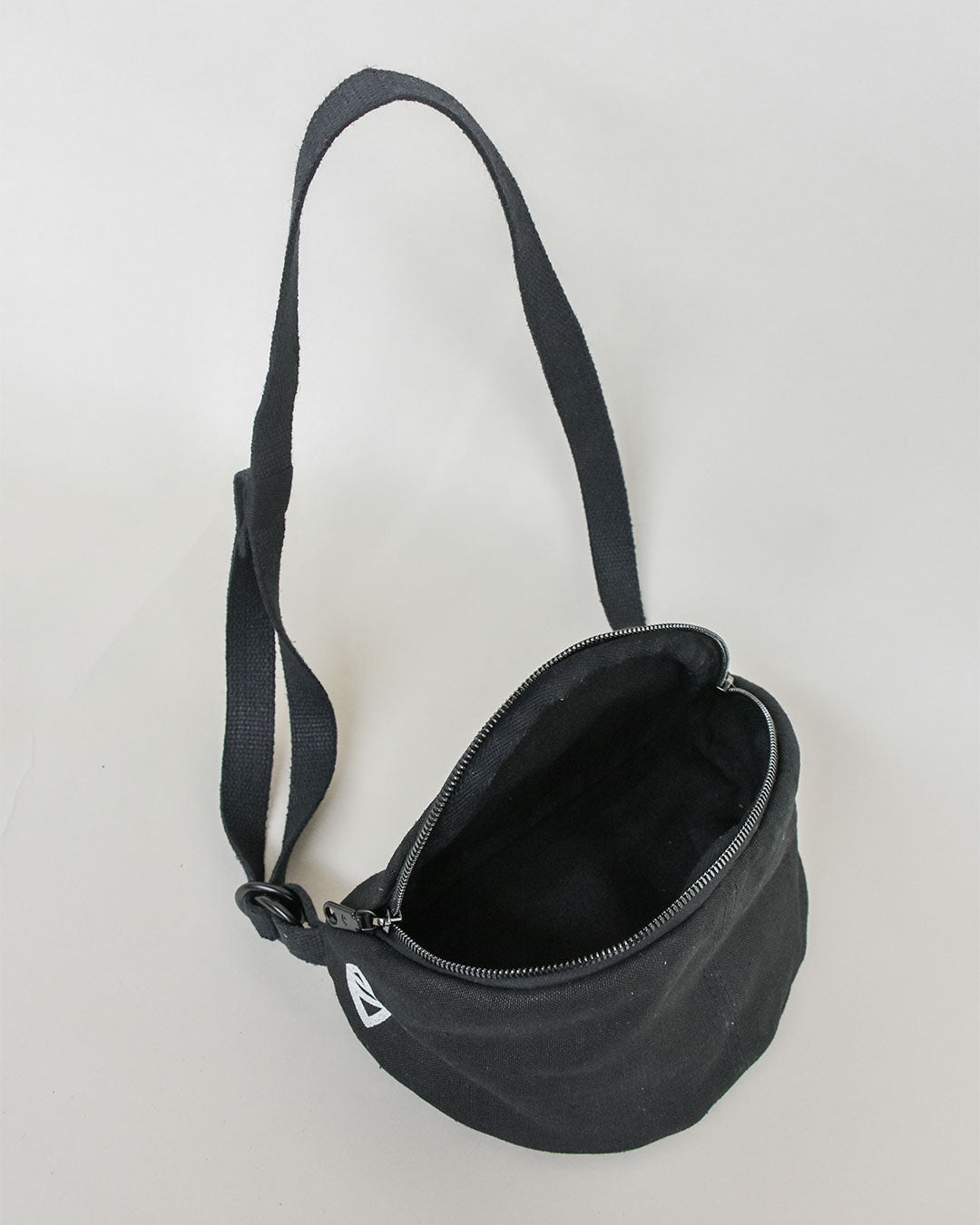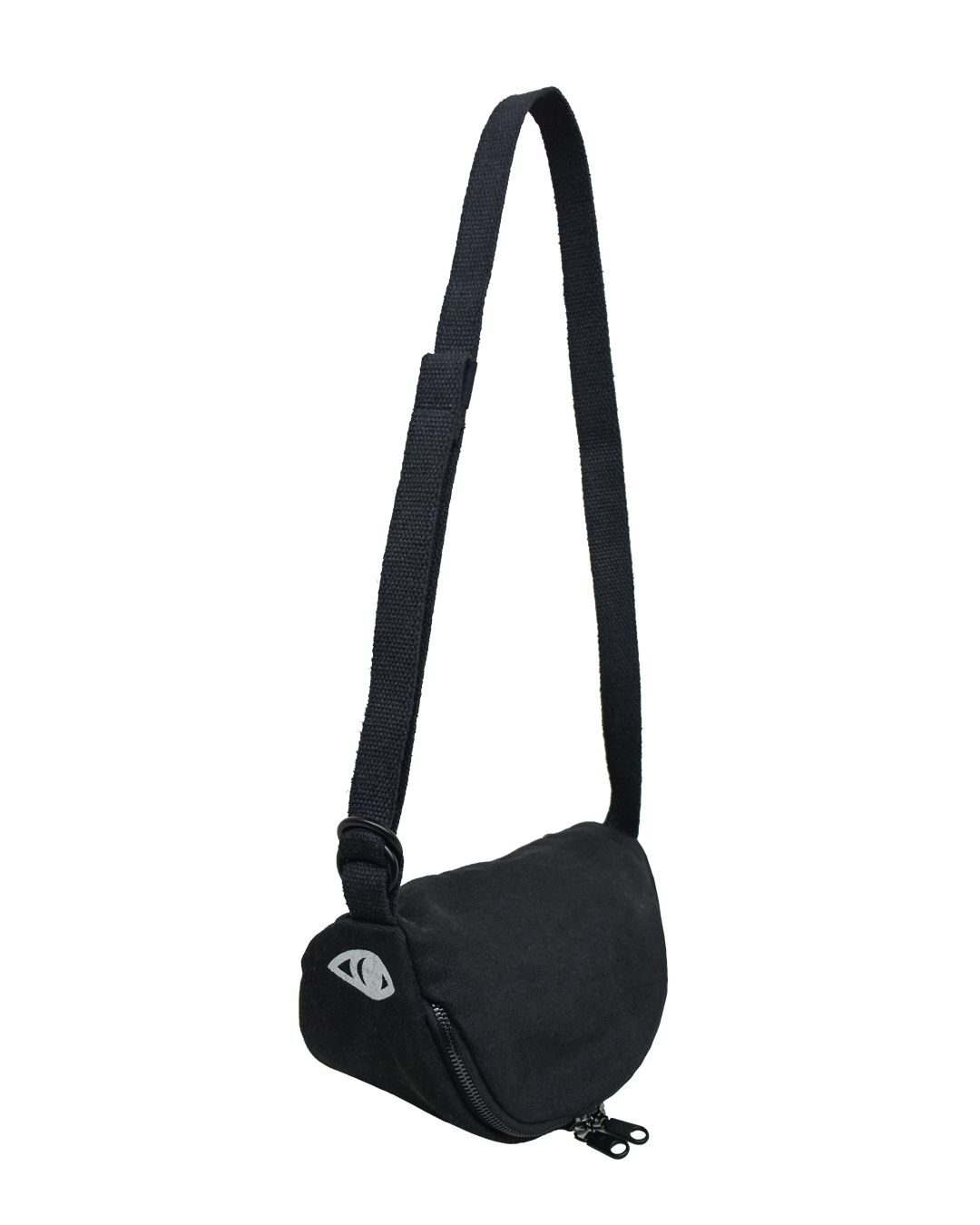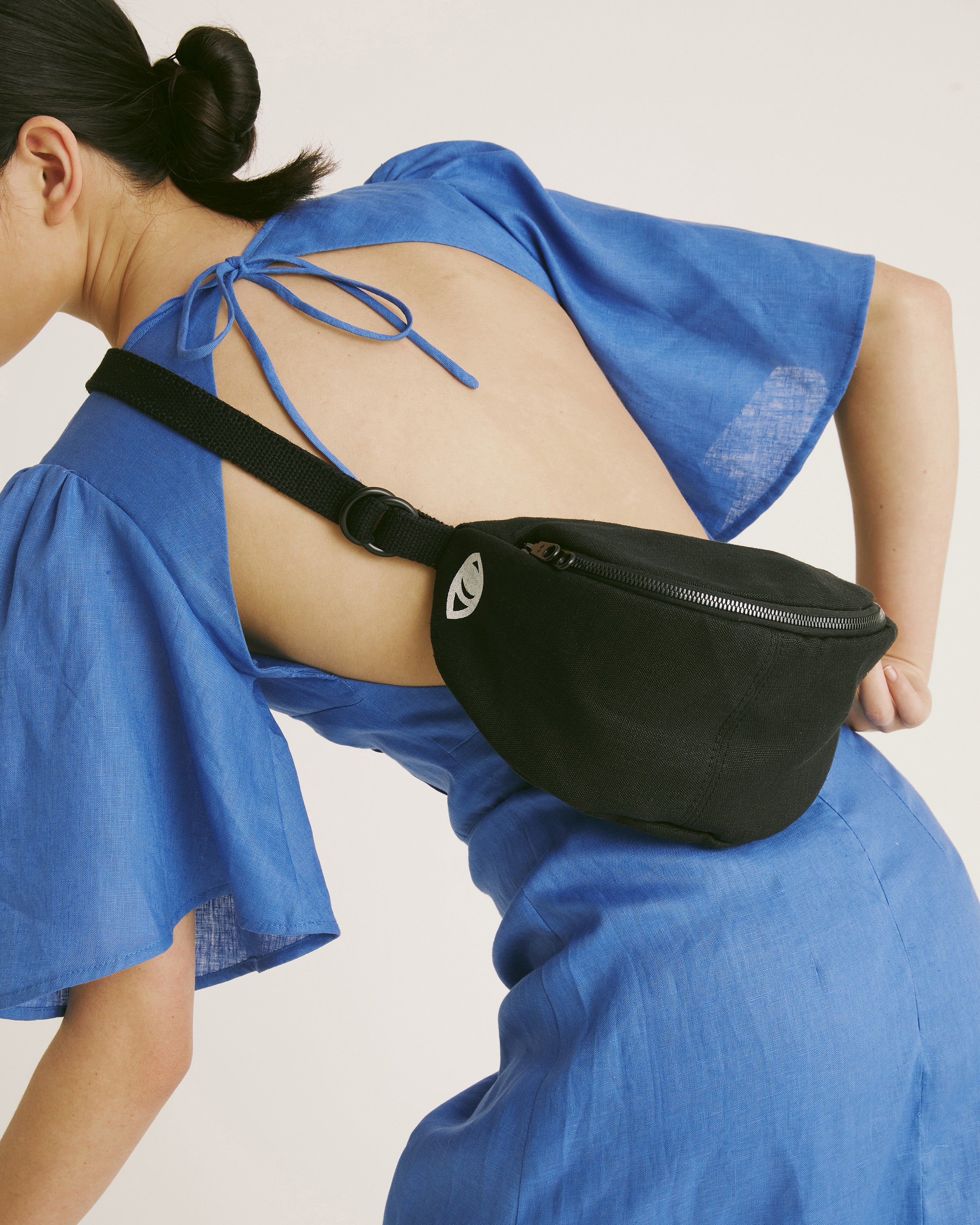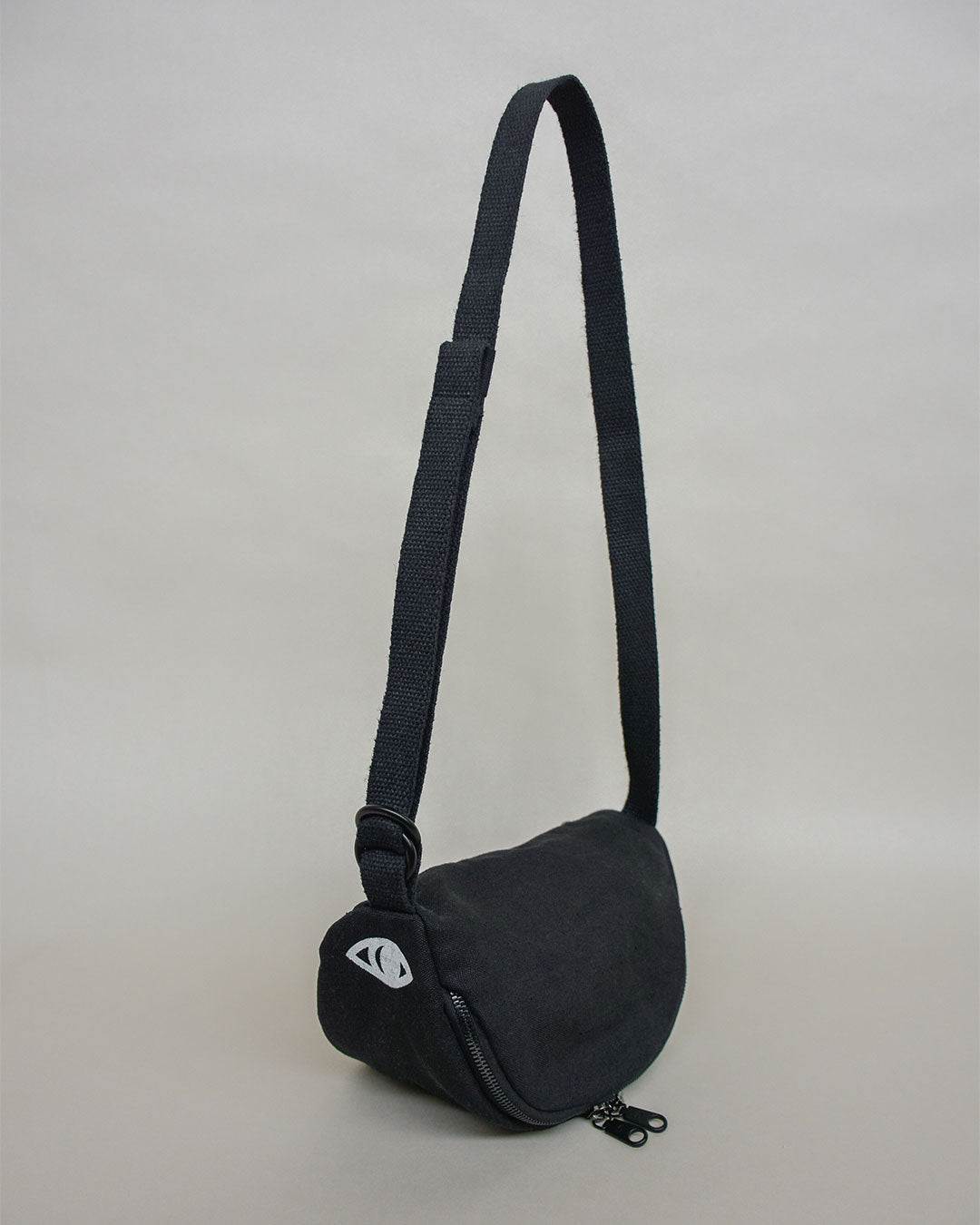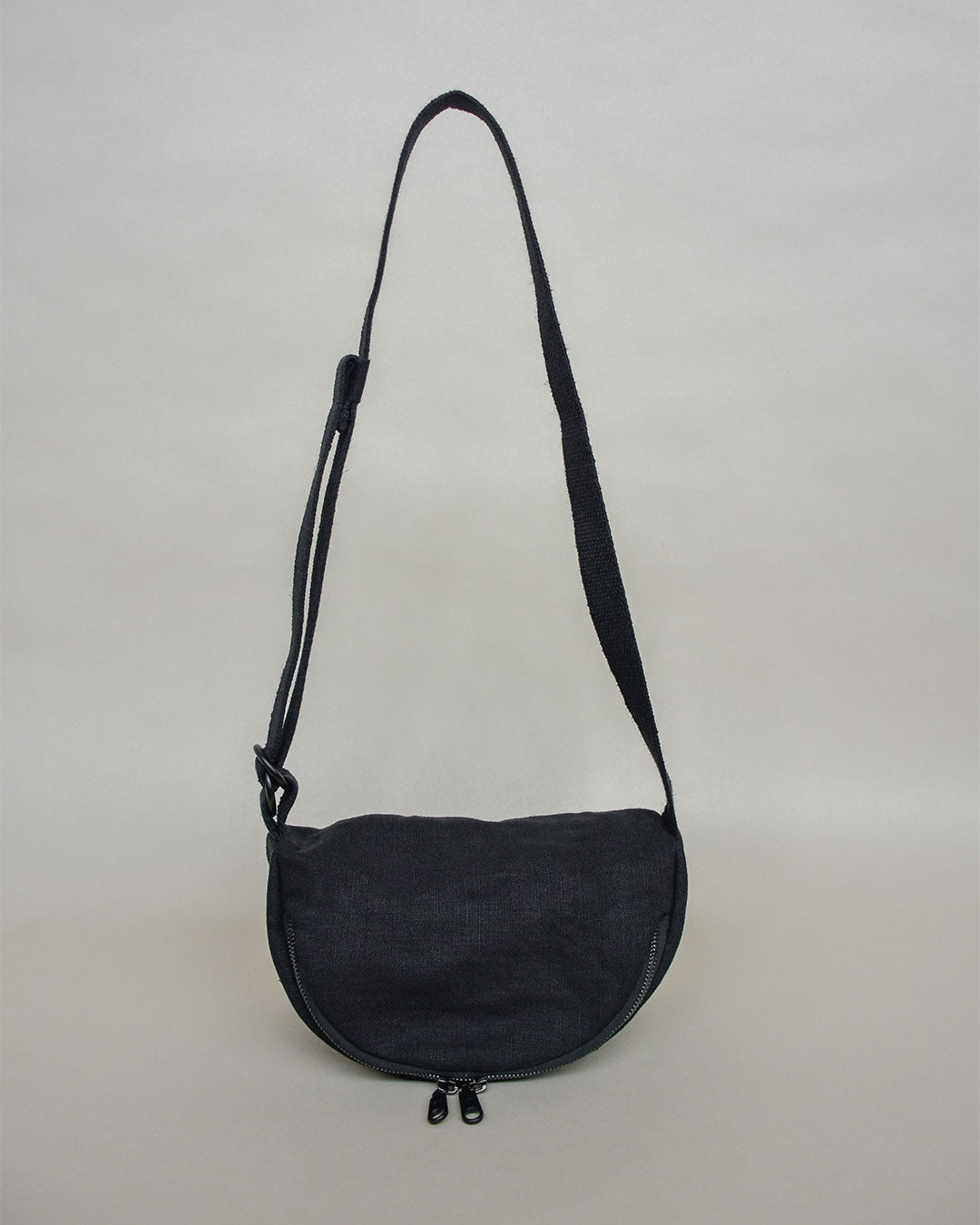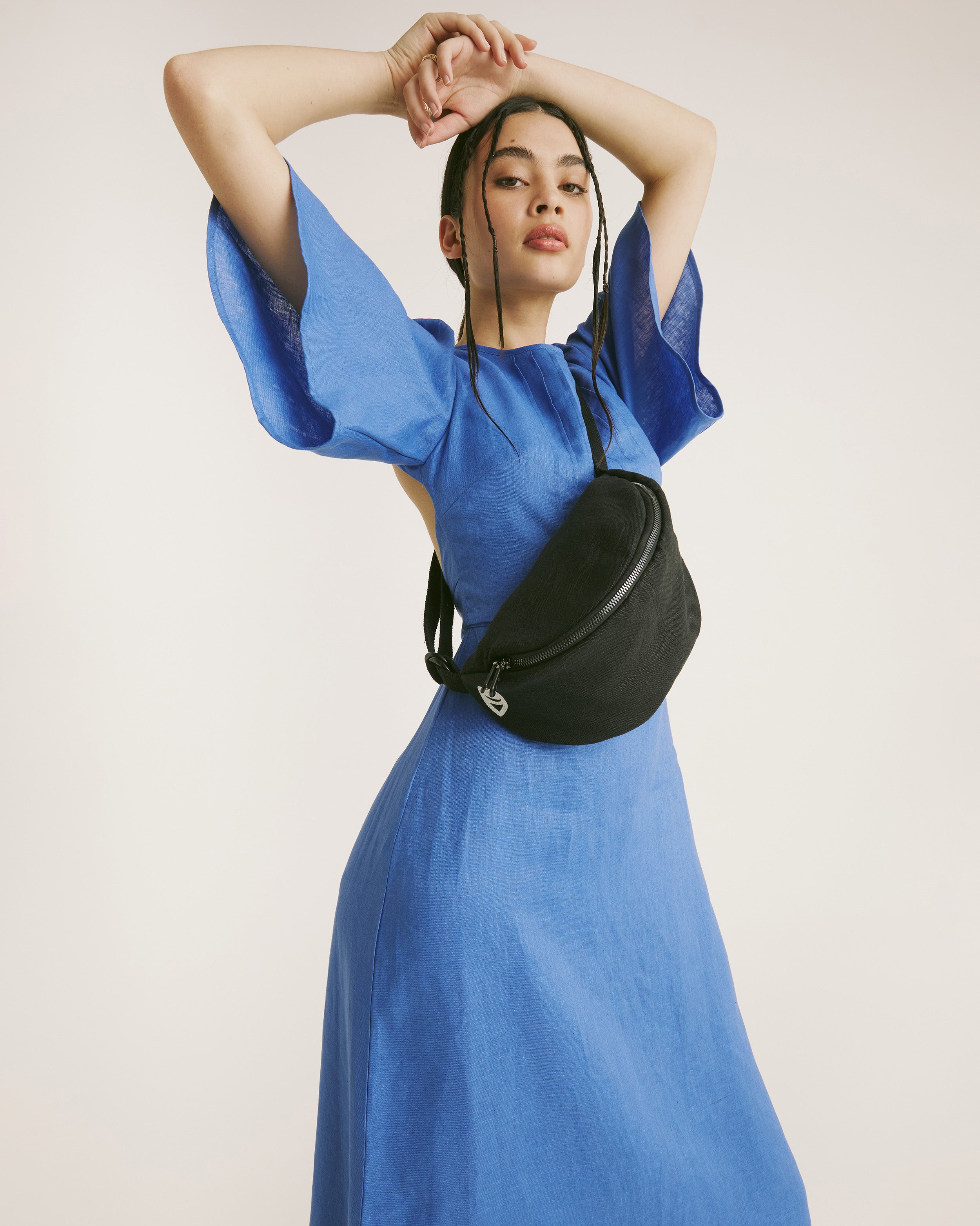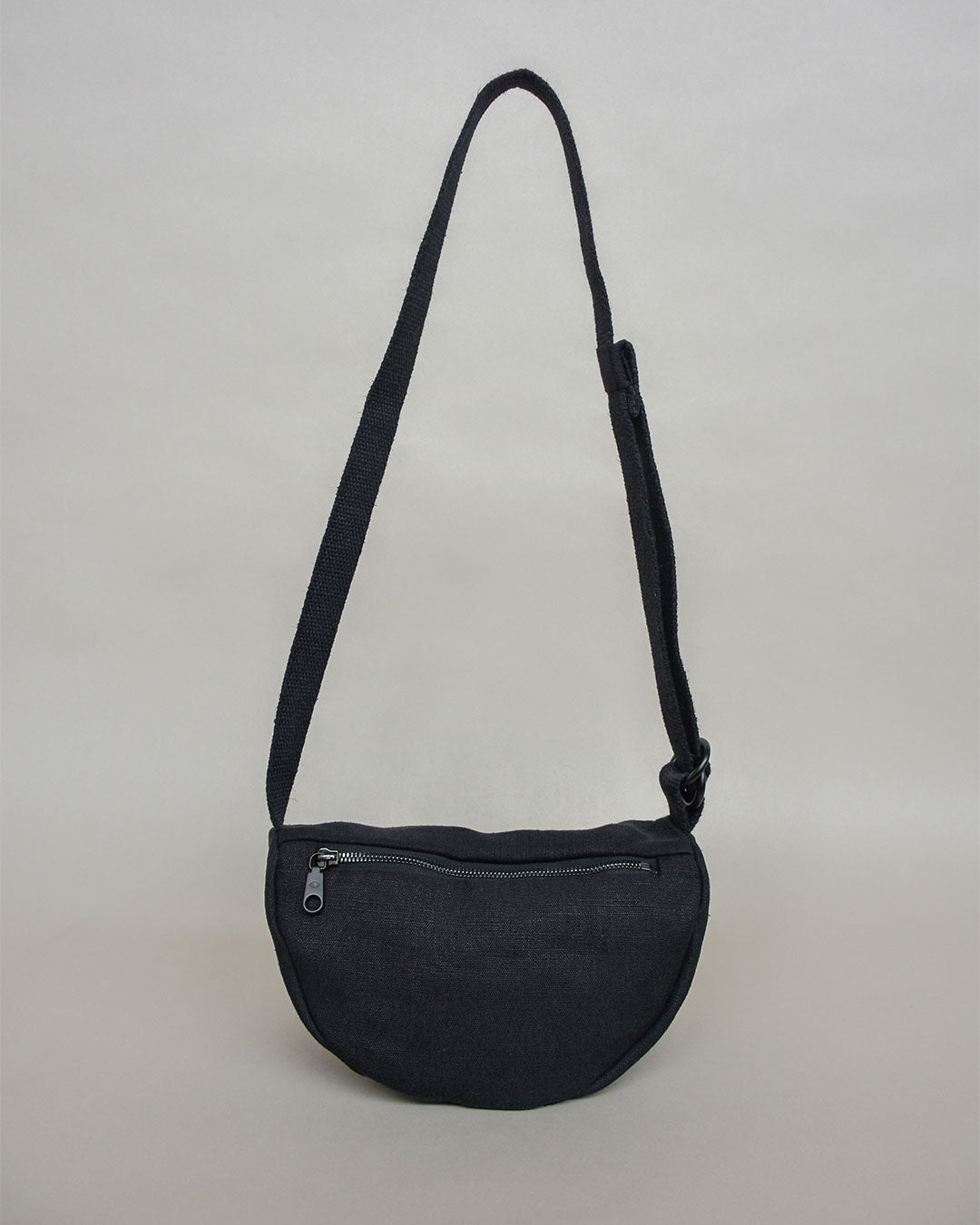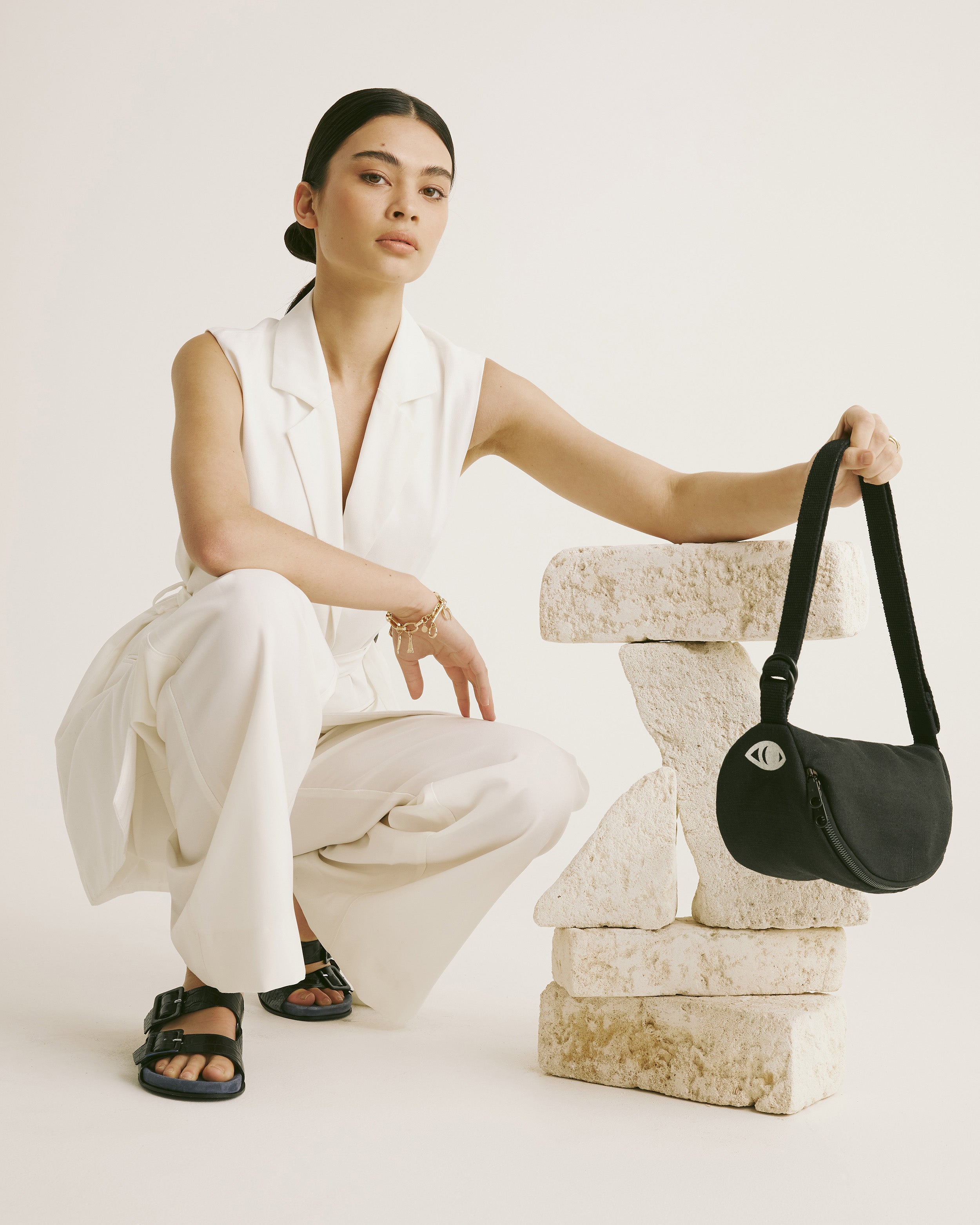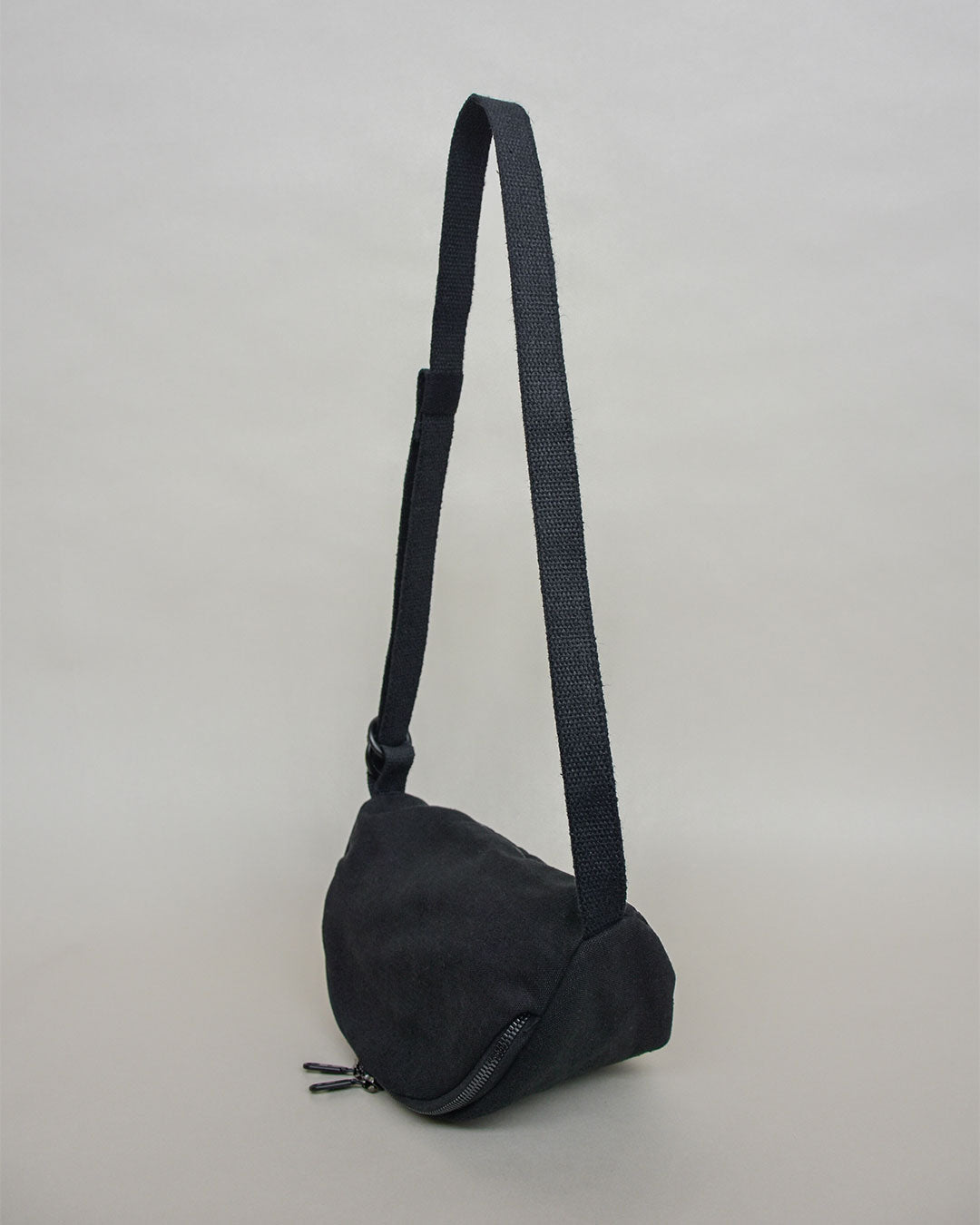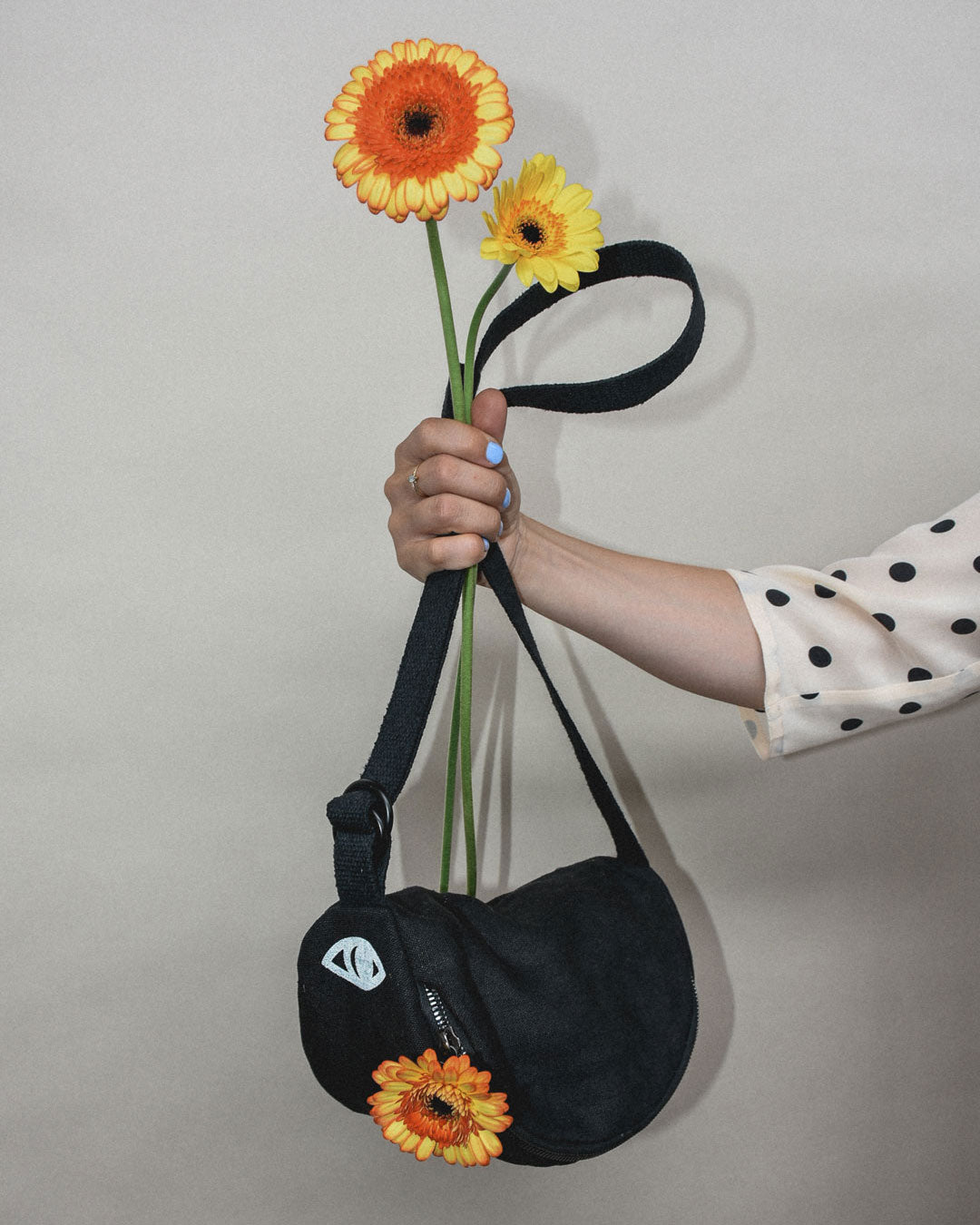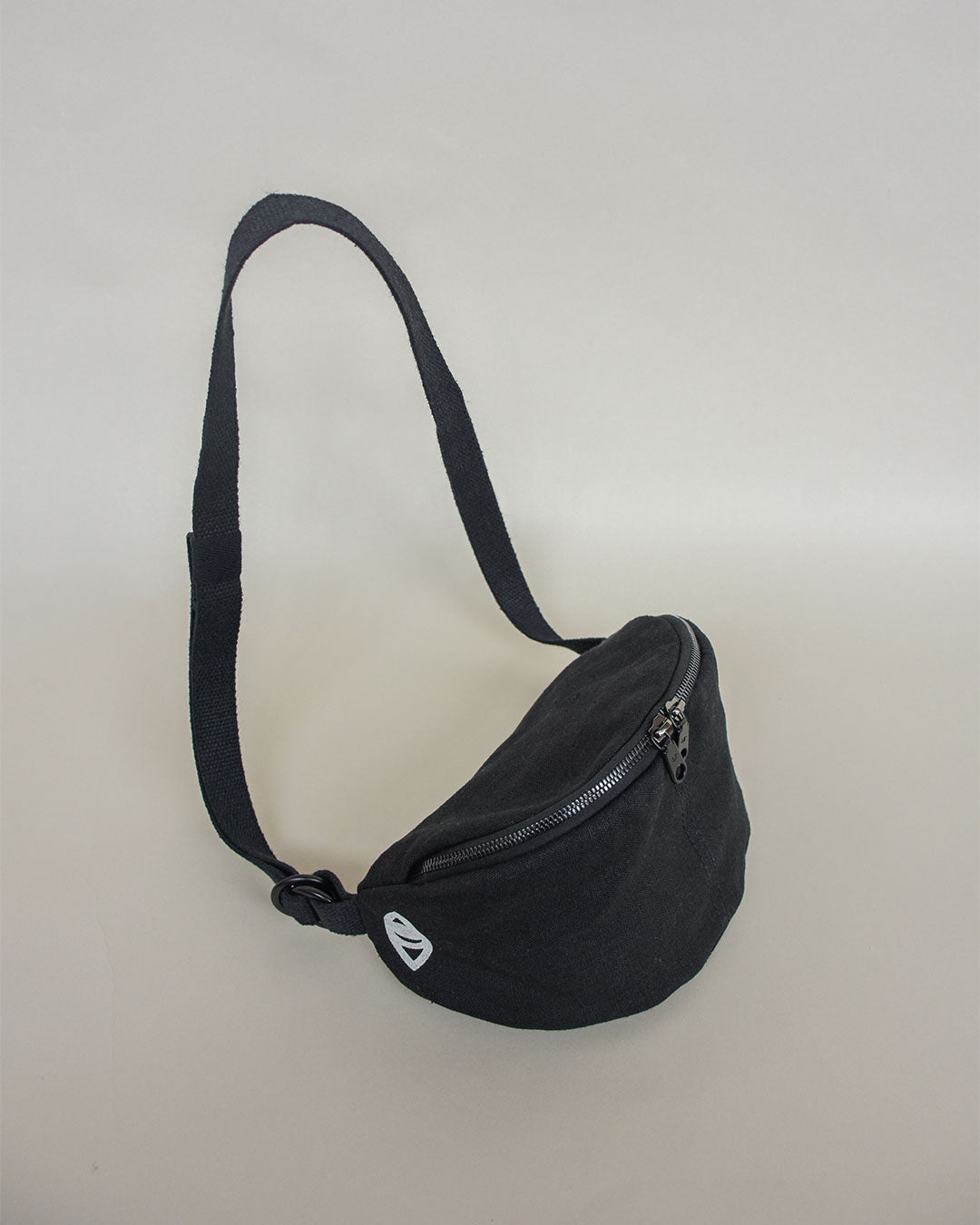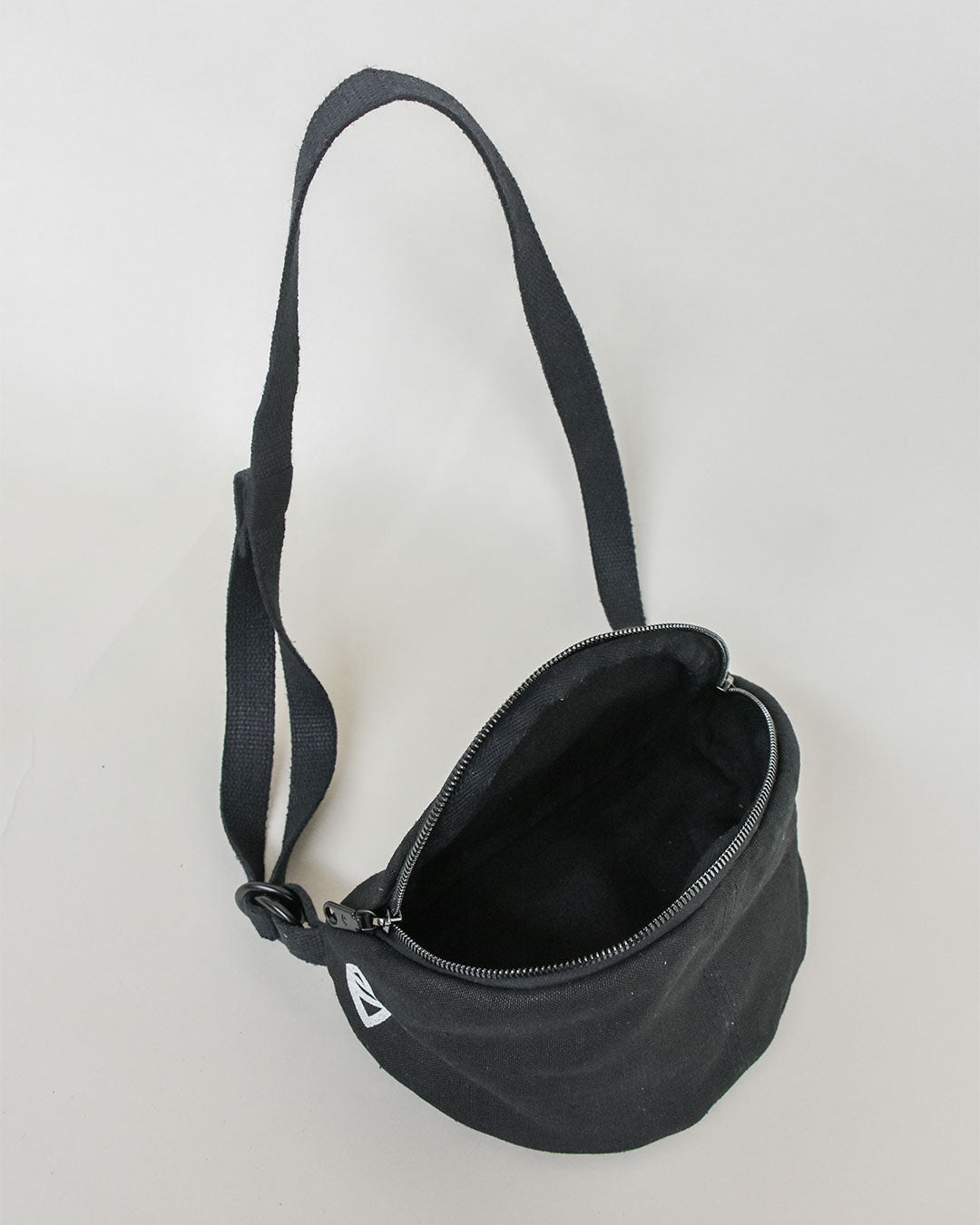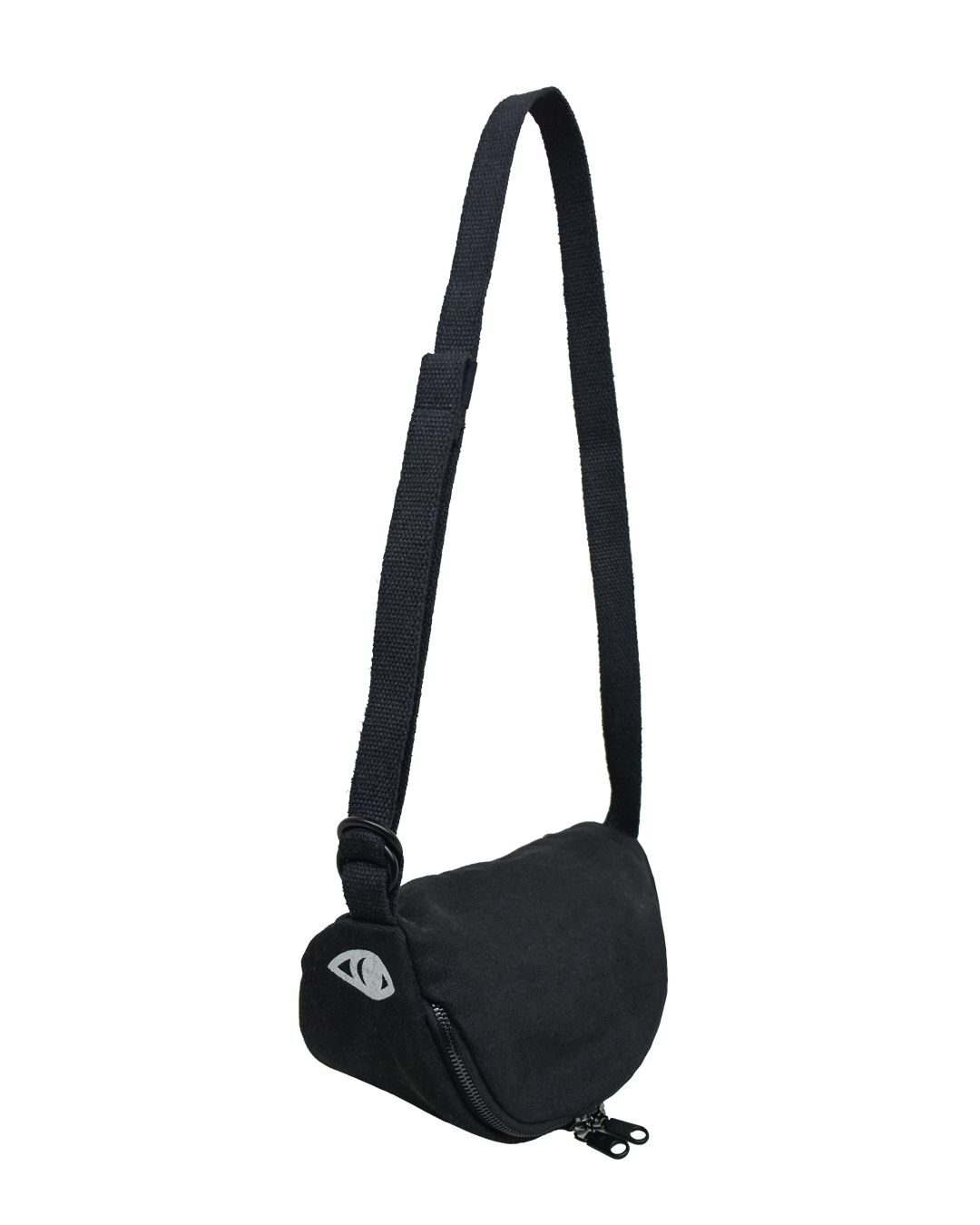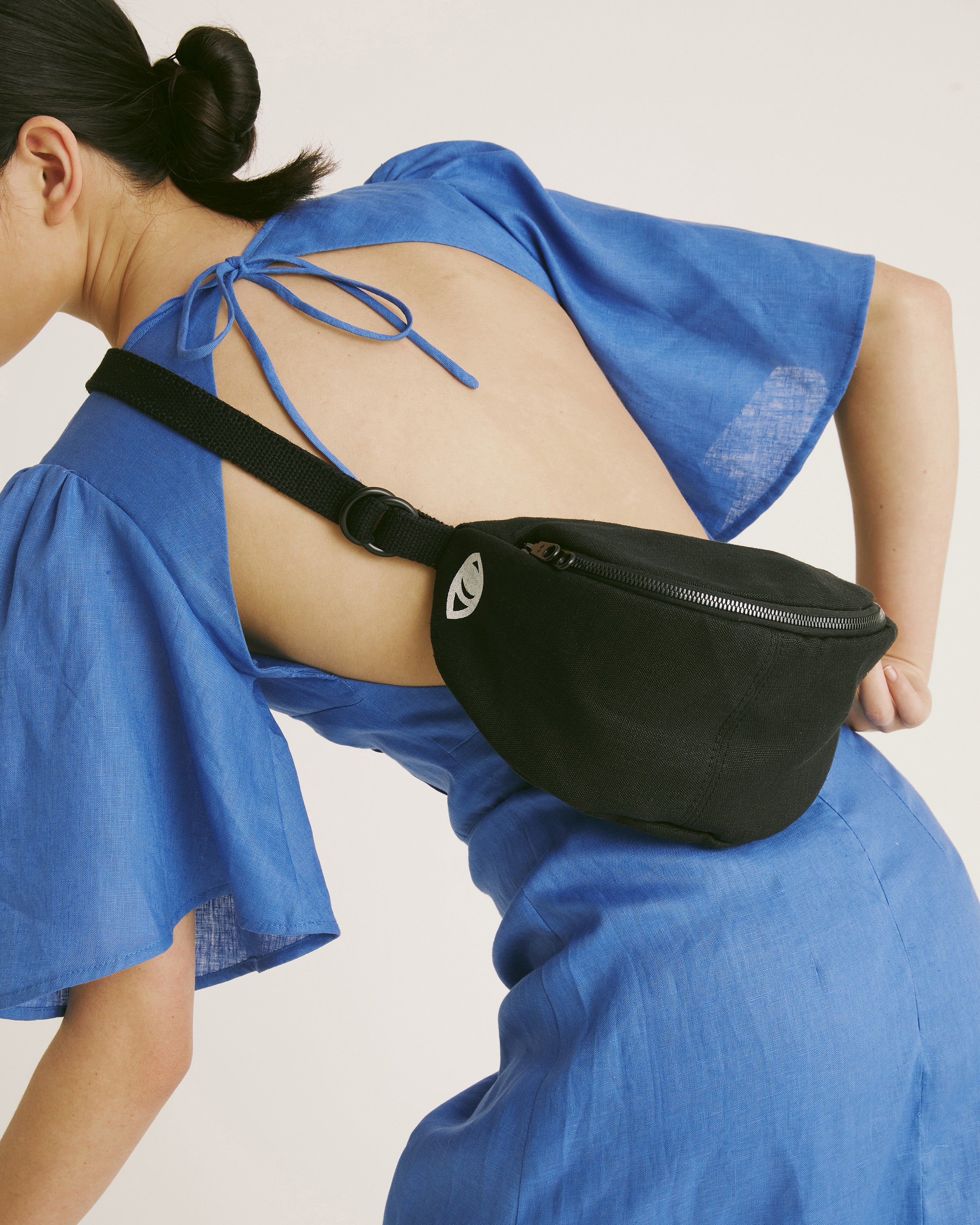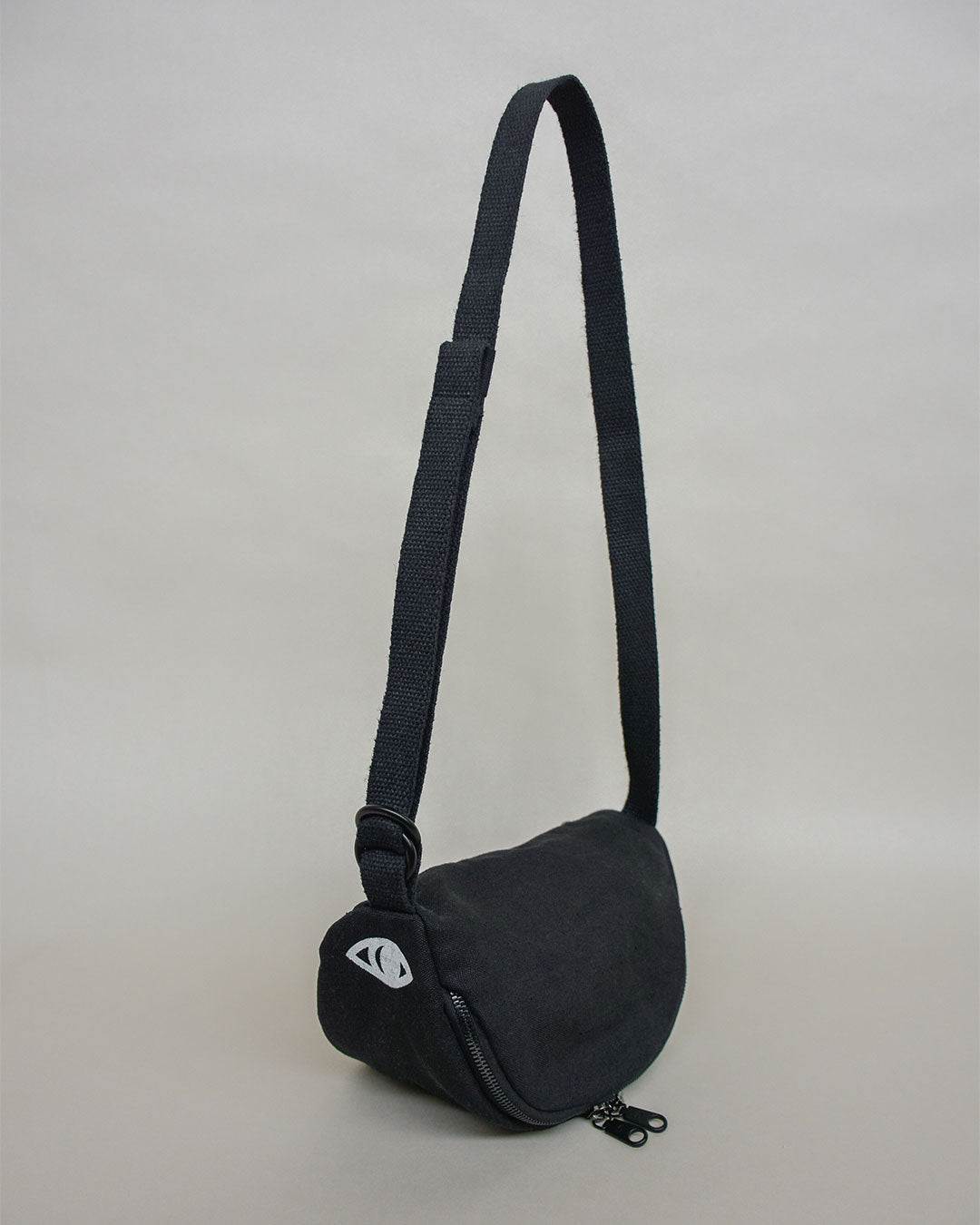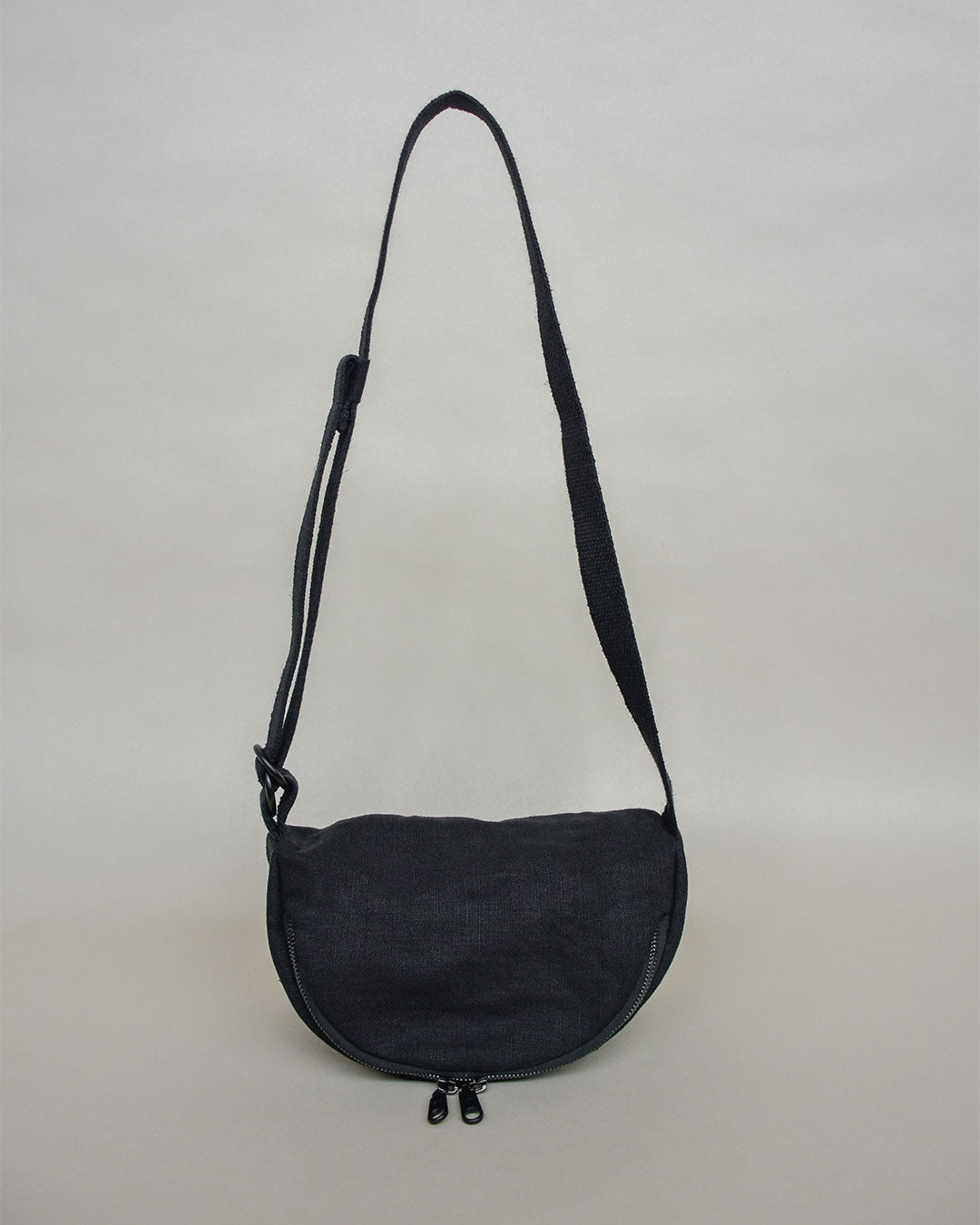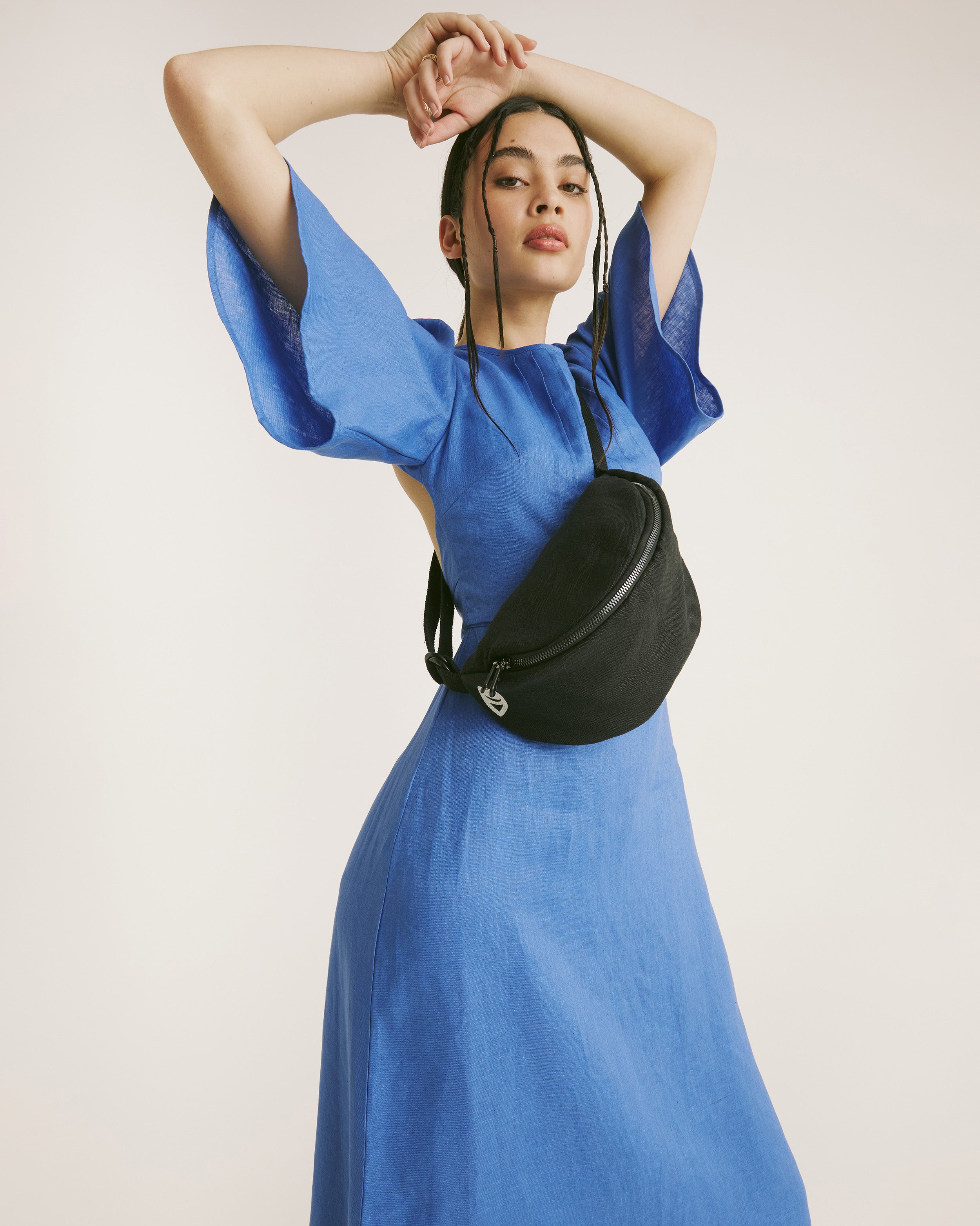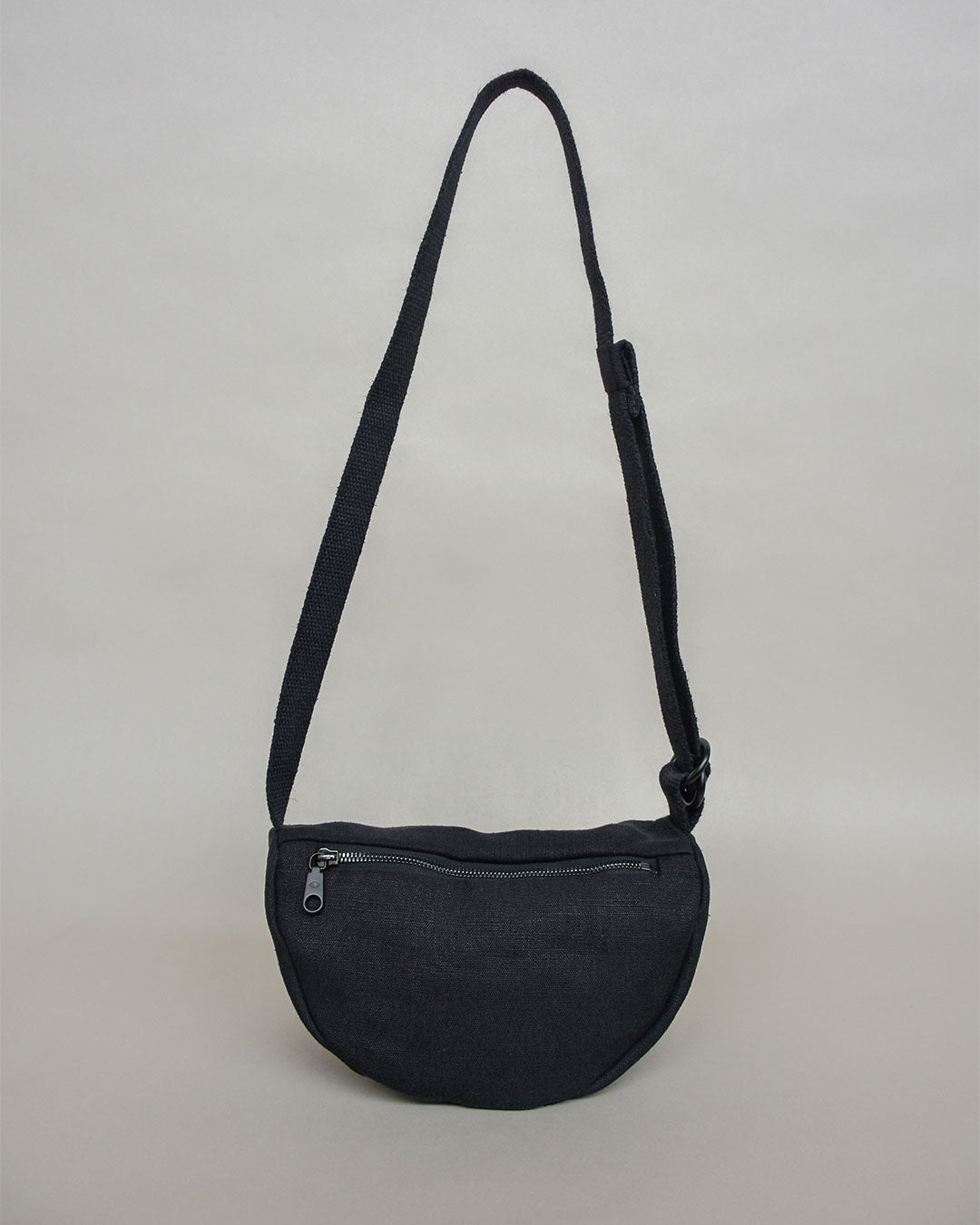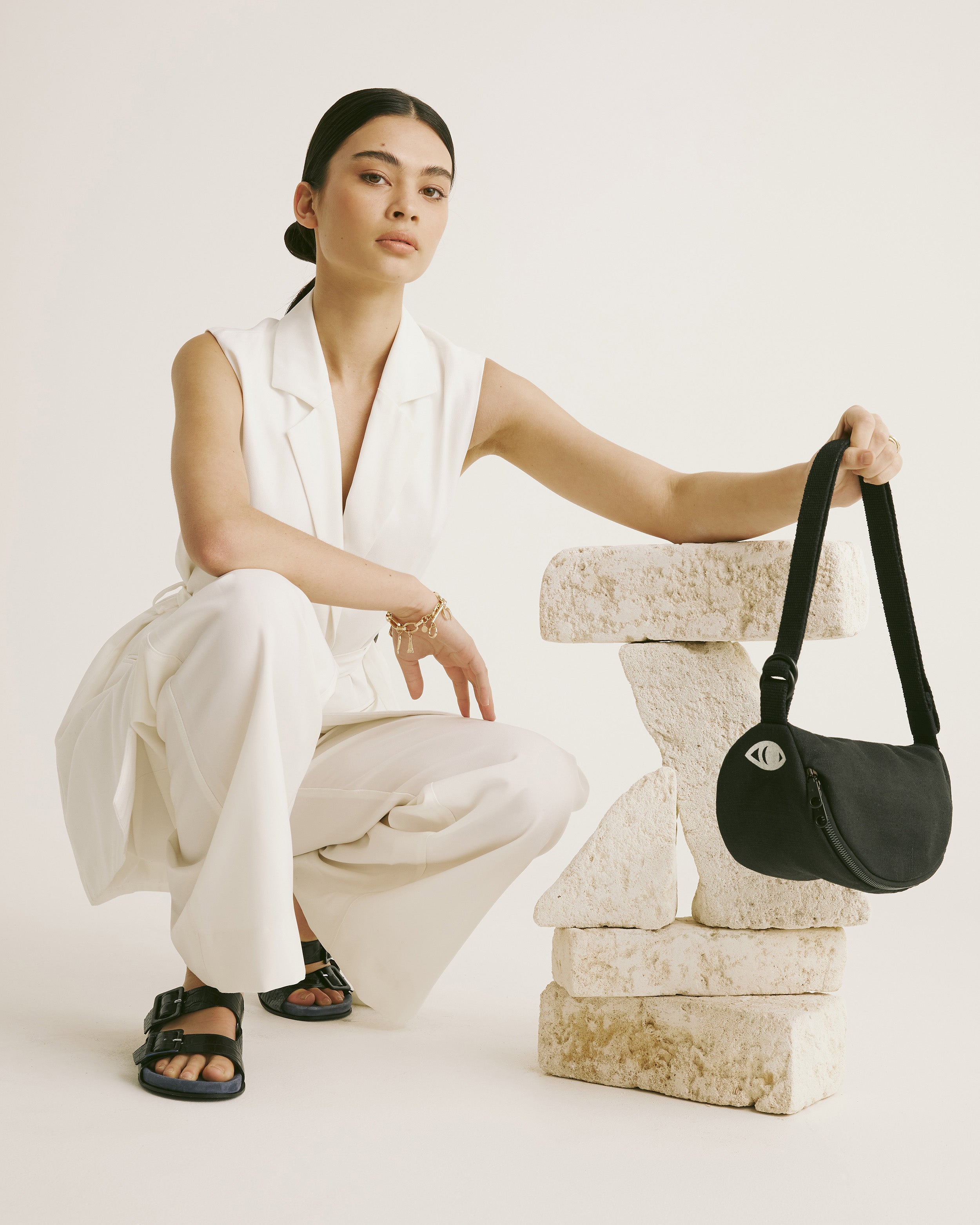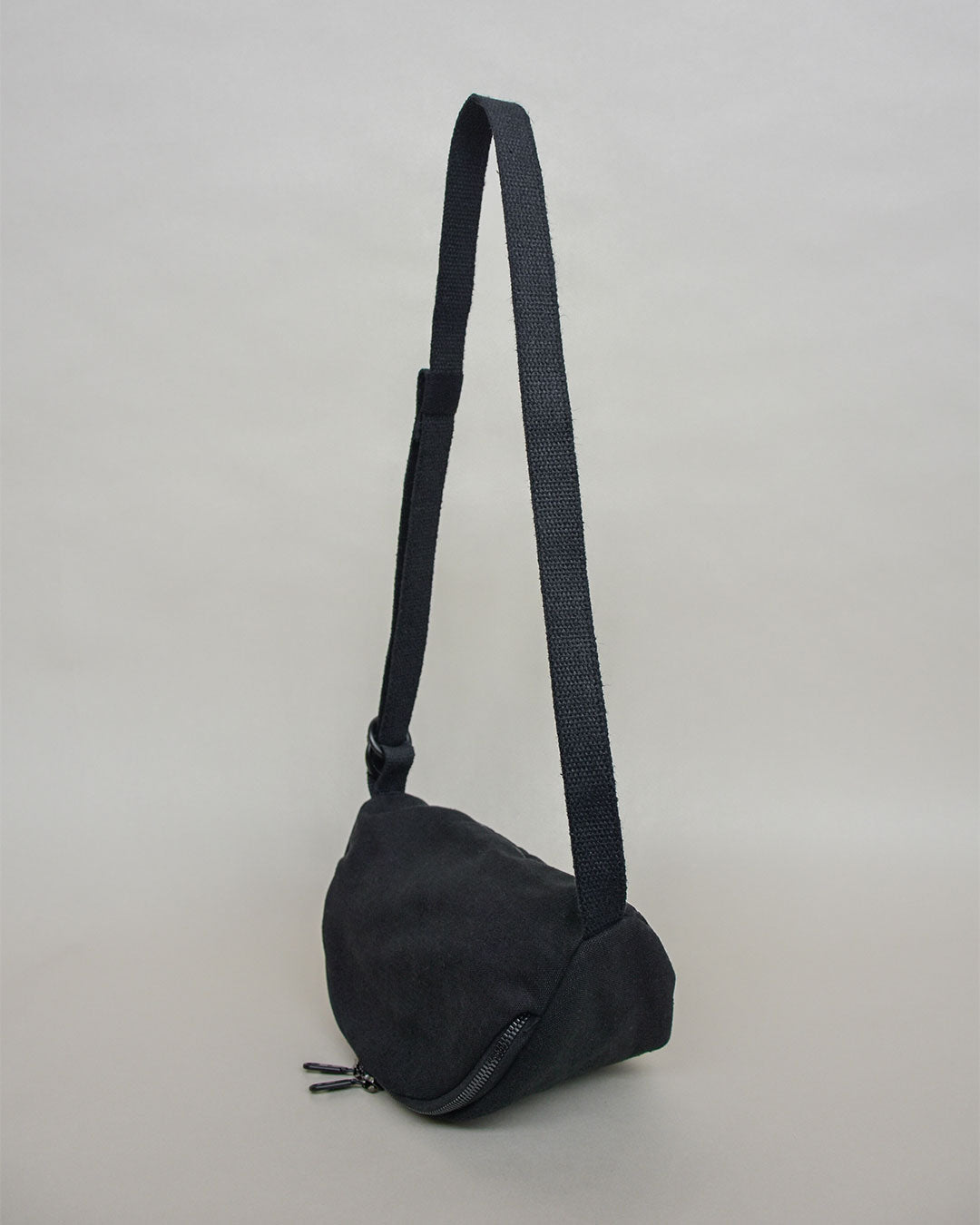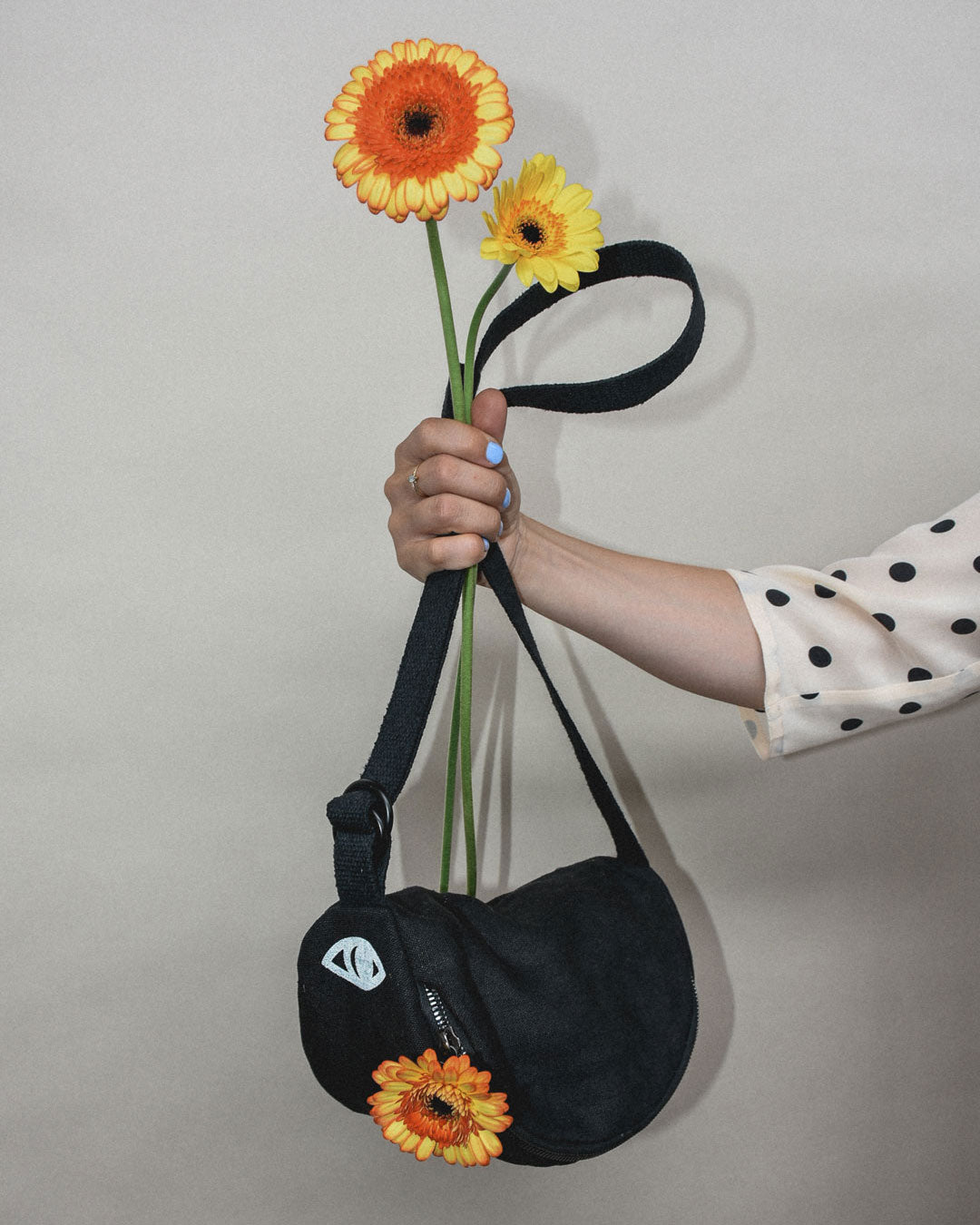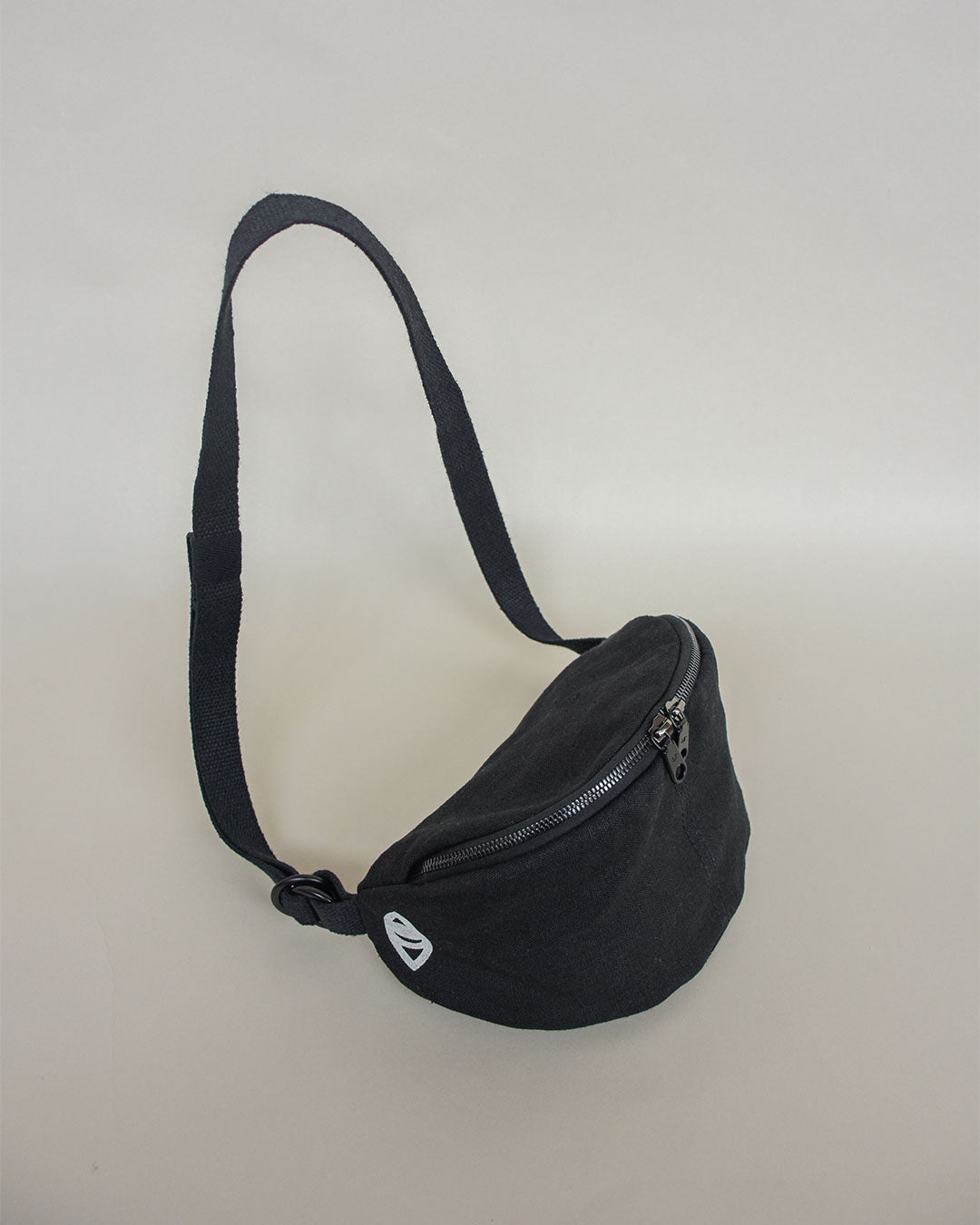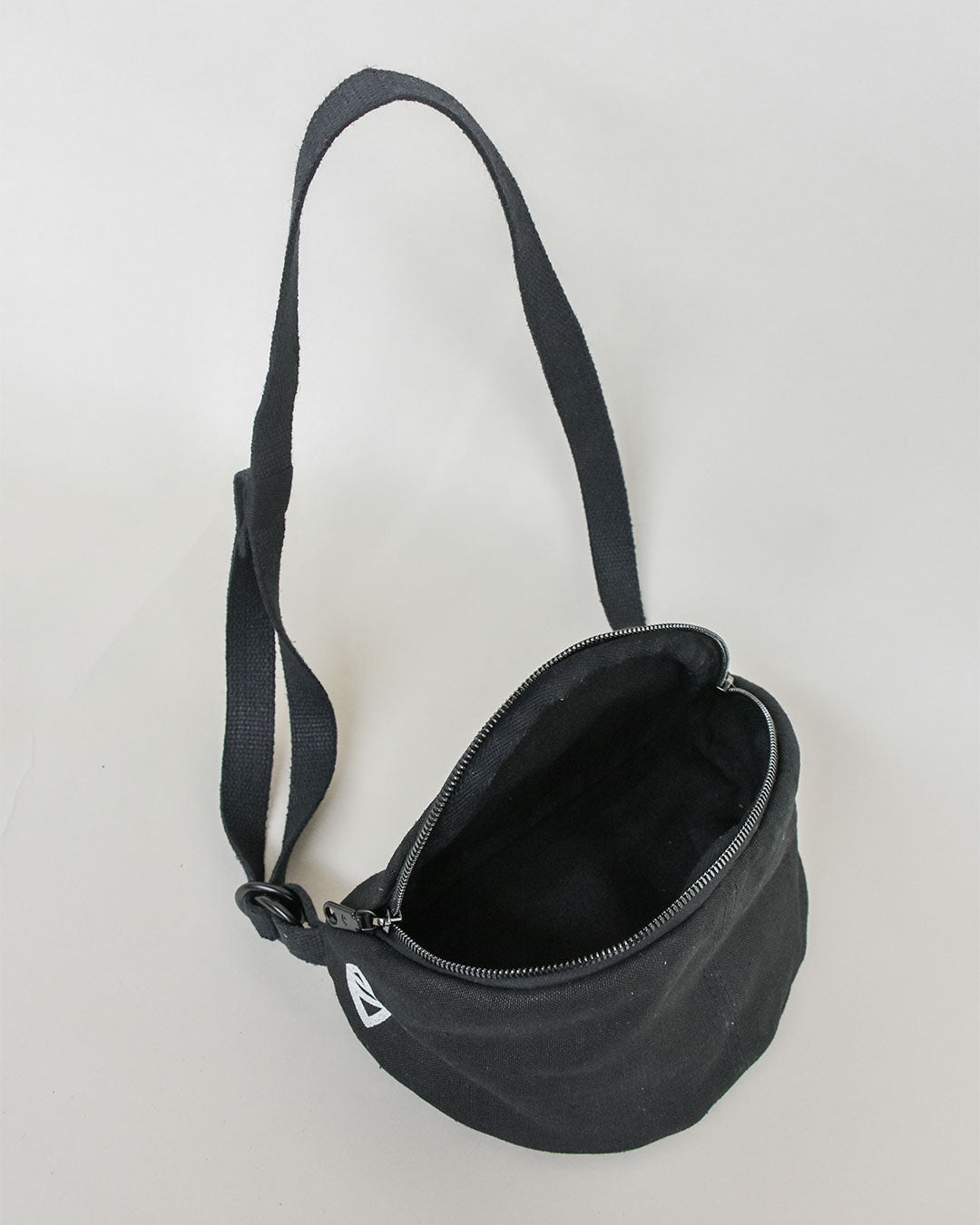 soft crescent moon bag / night
Meet your forever wardrobe staple. We've reimagined our signature crescent moon shape in a soft cross-body silhouette. Designed to hold everything you need for breezing through your daily motions effortlessly. Crafted in a night coloured hemp canvas, you'll want this little cutie to be by your side at every moment!
comfortable & stylish
The Soft Crescent Moon Bag stylishly compliments the comfort & loungewear that we have all come to love during lockdown. Pair with your favourite lounge suit & mules to dress up, or wear with your jersey separates & kicks for a more casual look.
- Natural simétrie eye screen printed in Melbourne with earth-friendly dyes
- Heavy weight organic hemp canvas body & lining
- Adjustable hemp strap
- Wear long across the body or wear short around your waist
- Matte black zinc alloy hardware
- Back zip pocket for your keys, phone, card wallet
- Two-way zip entry into the main compartment
- Designed in Melbourne and handcrafted in Ballarat, Australia
Size: L25cm x H15cm x D15cm 
Made to order delivery is up to 4 weeks, or if in stock then ready to ship delivery is in 3-6 business days in AU. Find out more.
Are you ordering this as a gift? Let us know any personal messages you would like us to handwrite in the checkout notes.
Perfect travel bag
This is my new forever bag for travel - deceptively roomy with two zipped compartments, it's perfect for carrying all your essentials with style. It literally matches every outfit I have and doesn't feel bulky even when I have crammed it full of stuff. Can't wait to use it again every single day of my upcoming Europe trip.
LOVE!
Adore my new bag, I get heaps of compliments when I use it. Fits heaps in it, perfect for travelling :)
the bee's knees!
This is my favourite grab and go bag for walking the dog, grabbing a coffee and being out and about. It's large enough for all my essentials without being too bulky. It's super versatile while remaining minimalist and sleek, it feels well made, durable with quality zippers. I would definitely recommend this bag to anyone who wants to look like a boss while carrying house keys, wallet and phone (with room to spare!).
my go-to everyday bag
Honestly wish I had gotten this bag sooner! I use it every single day, it's the perfect grab and go bag and I can just leave everything that I need in it so I don't lose things or forget things. It's so well made, I love the thickness of the fabric and also the adjustable strap feature. Highly recommend this bag to anyone who wants a easy everyday bag that also looks super cute paired with a slightly more elevated look :)
The perfect little bag
I am constantly surprised by how ROOMY this bag is. I can fit everything I need for my day inside and sometimes even a sneaky package of tofu!
It's the perfect style and colour to match every outfit in my wardrobe. The bag is made so beautifully and is perfect for everyday use.
Its become a firm favourite. Thank you for this beautiful creation Simetrie <3
thanks so much for leaving your feedback jenna, i'm so glad you're enjoying this bag as your everyday staple :)
~ simone