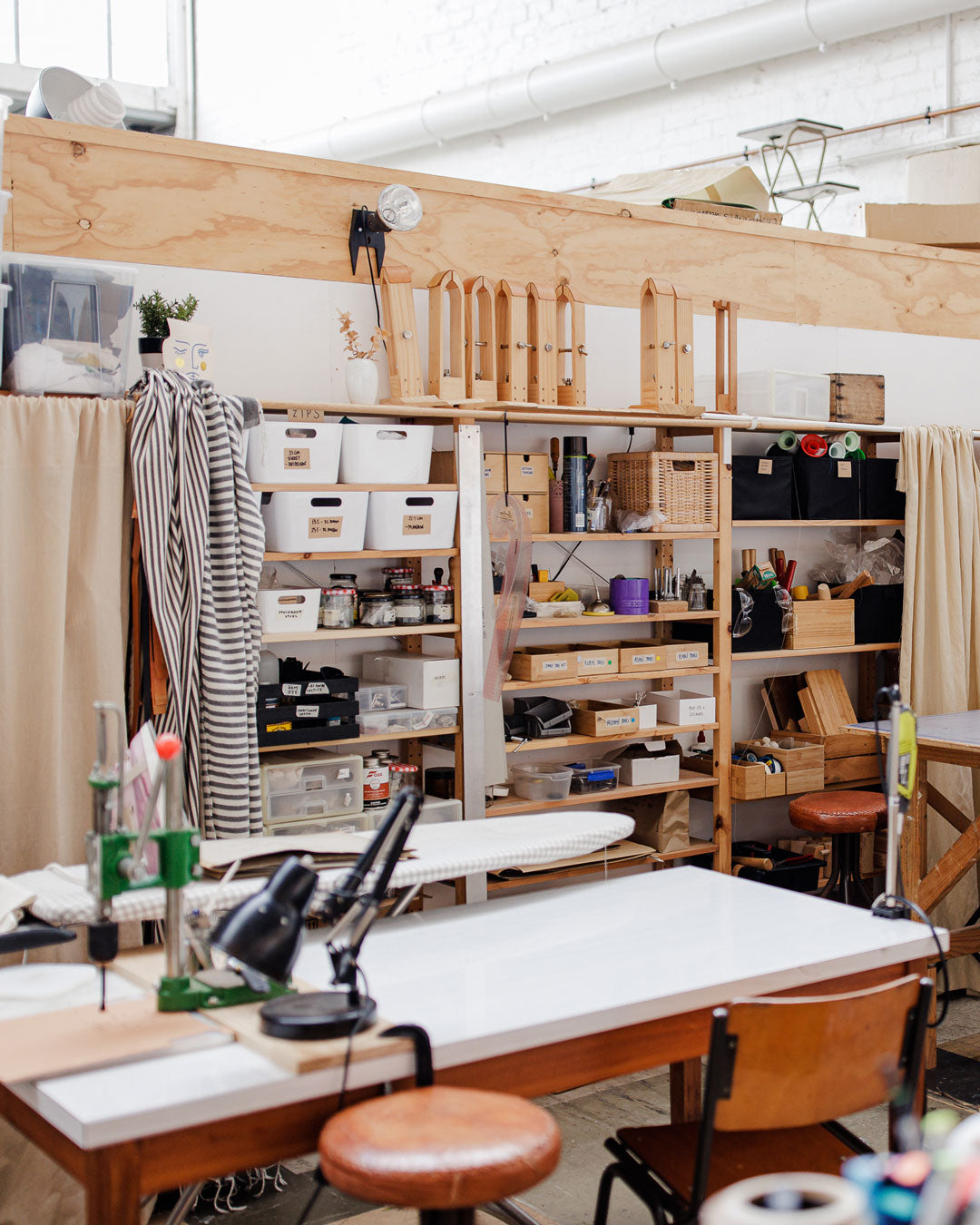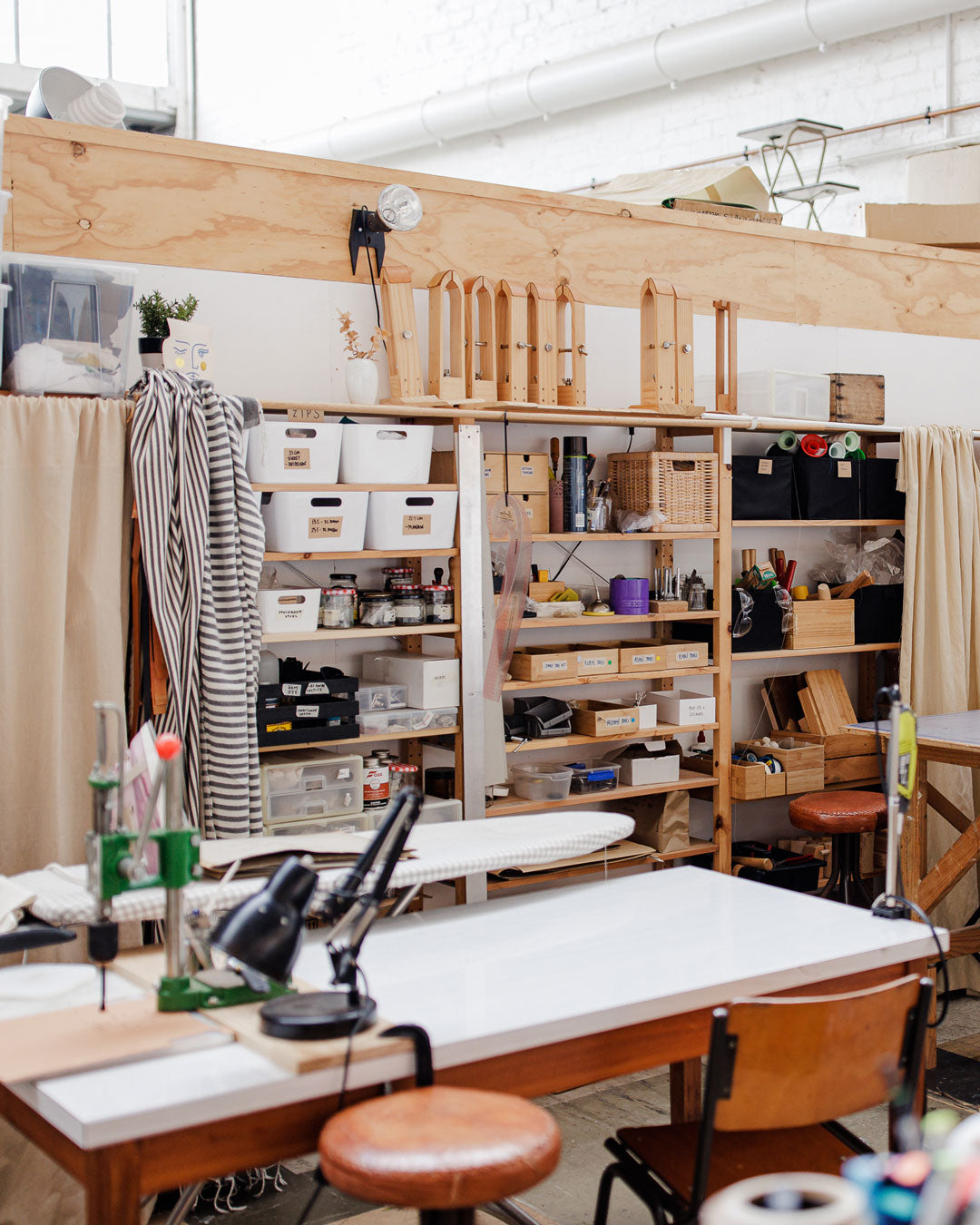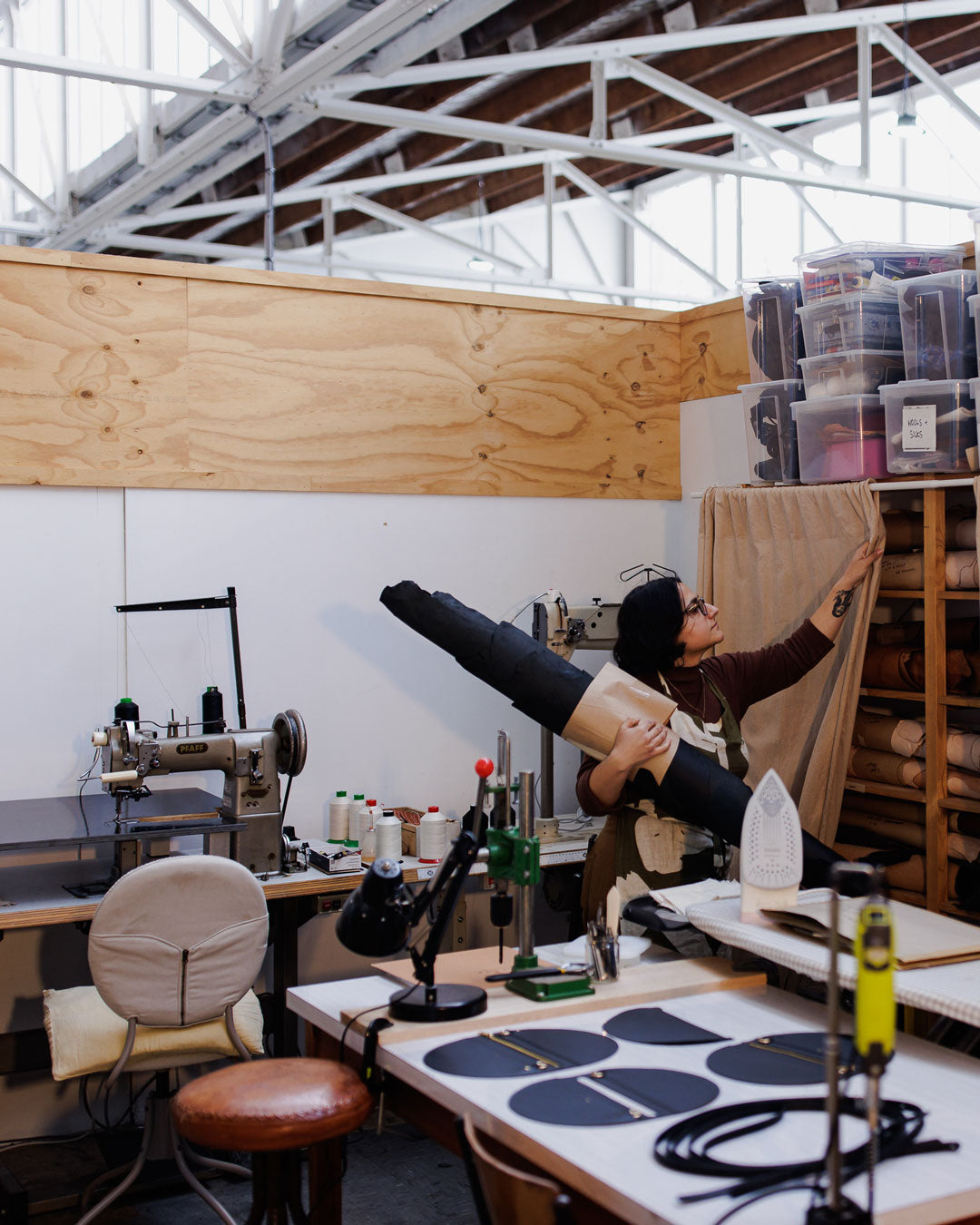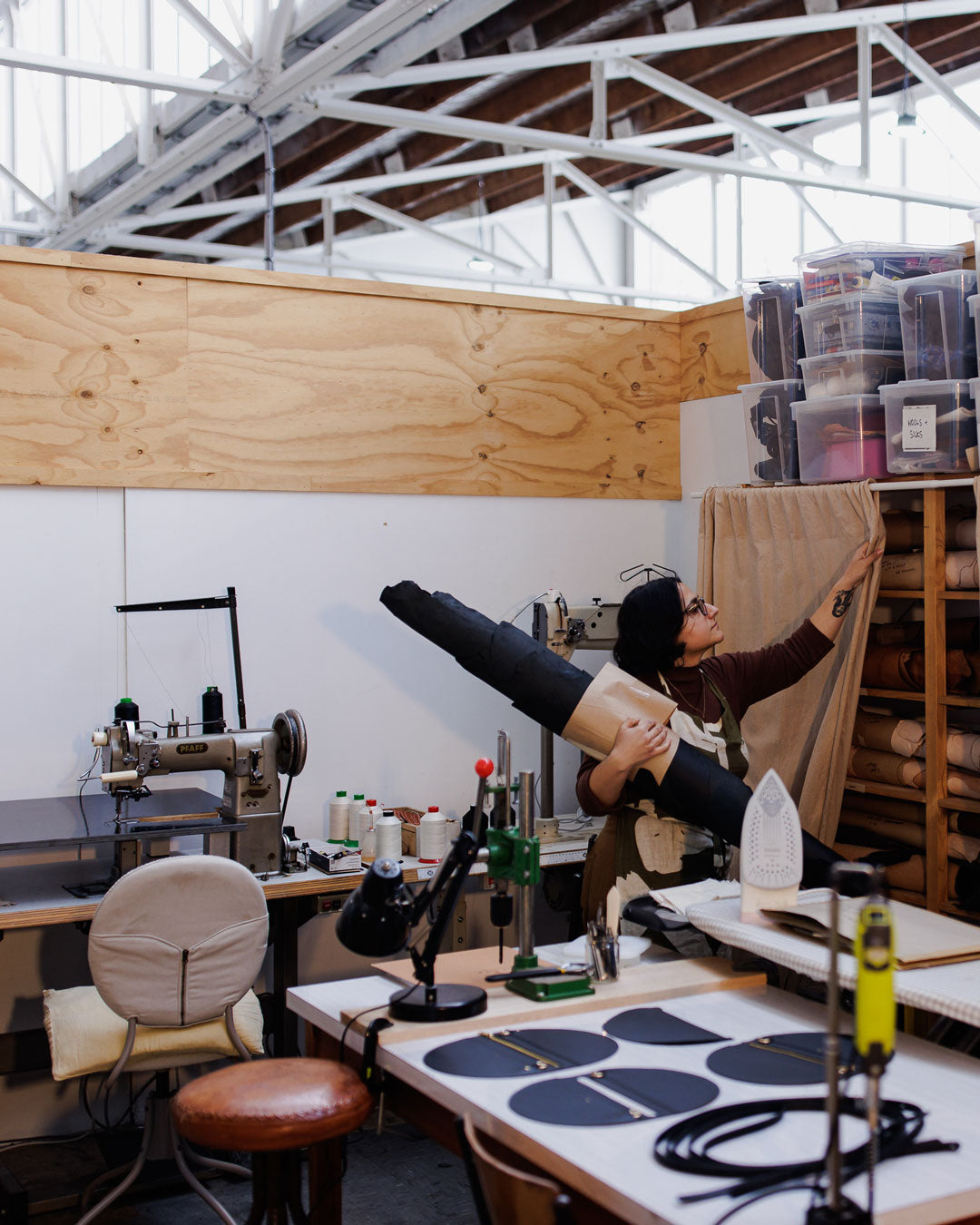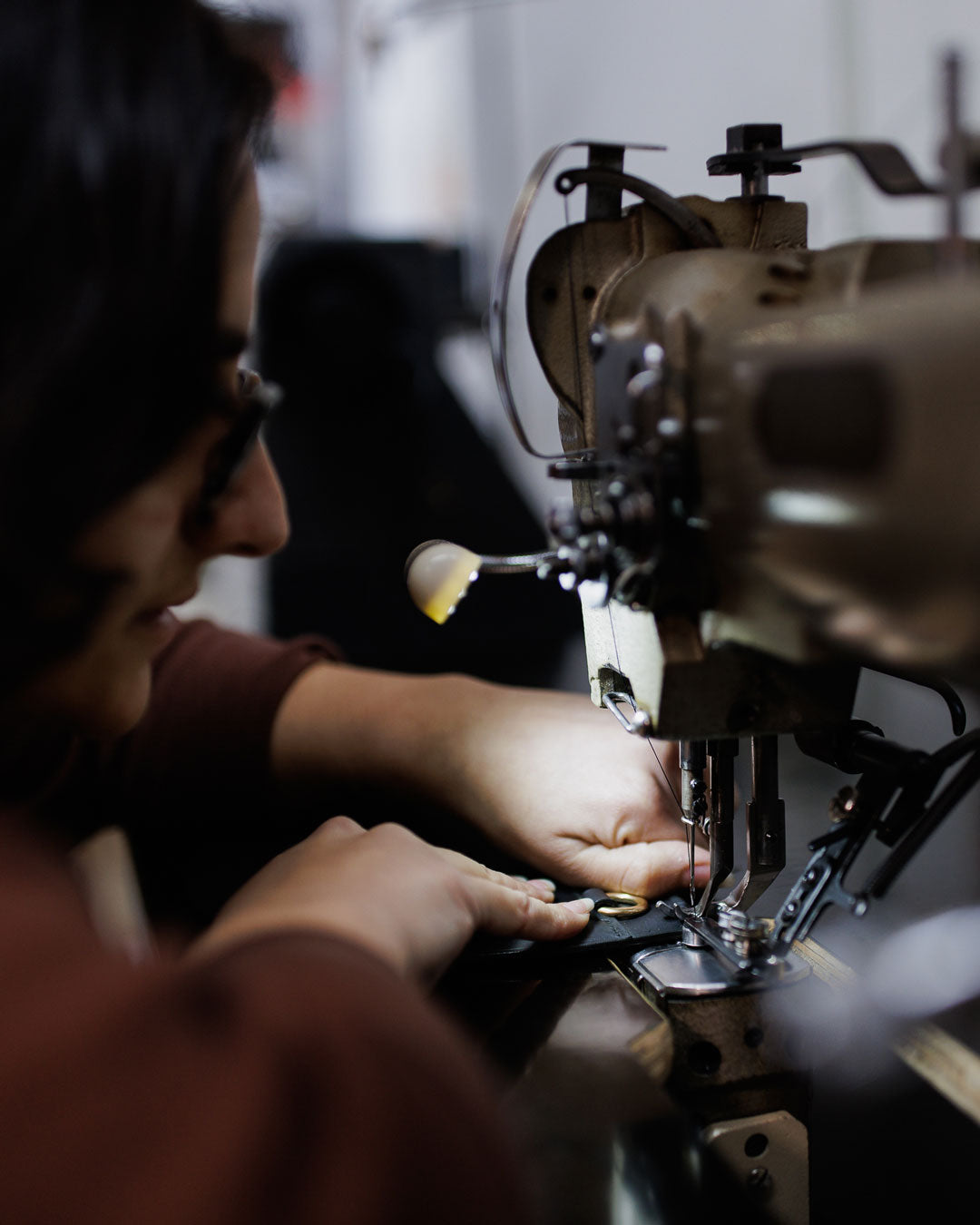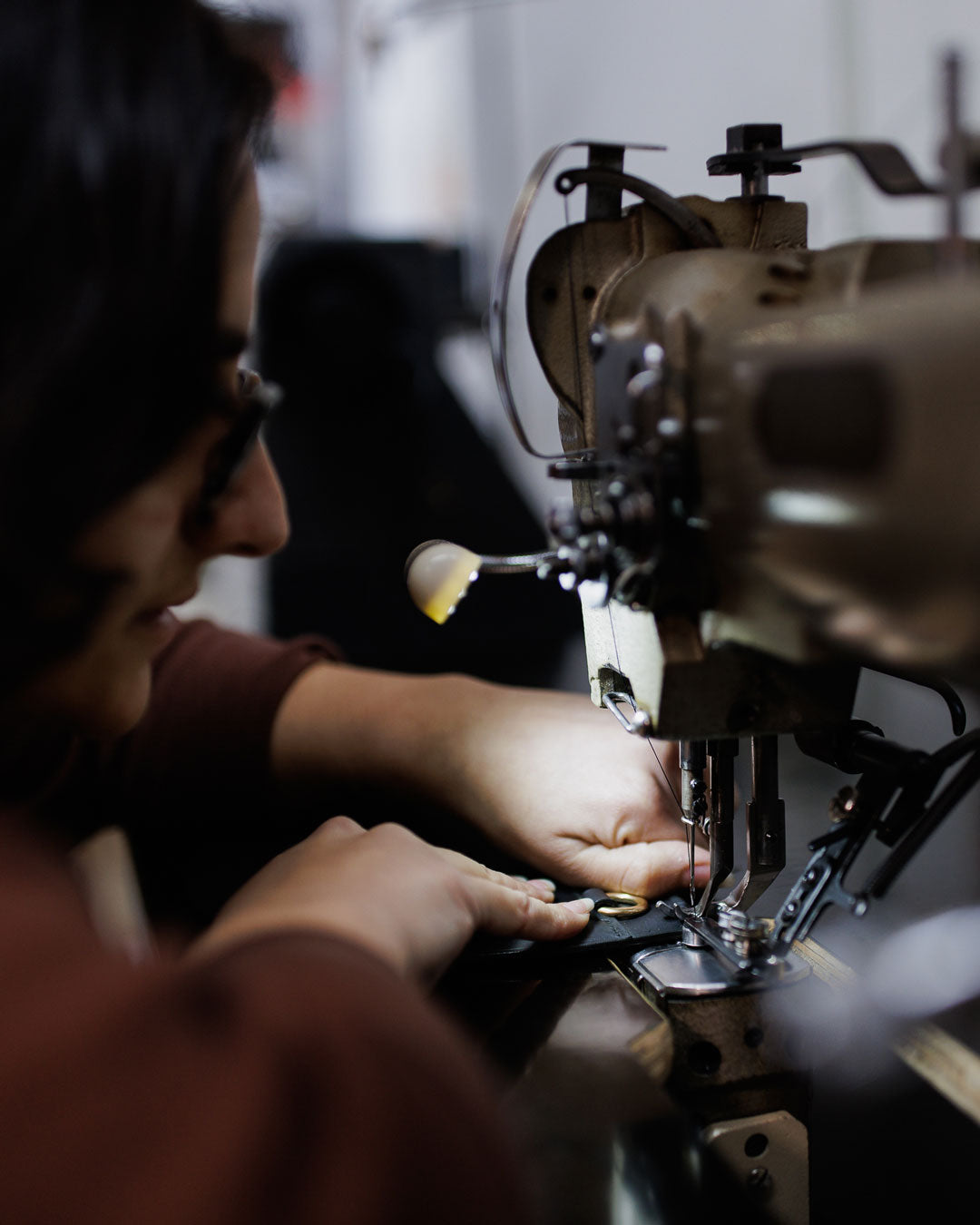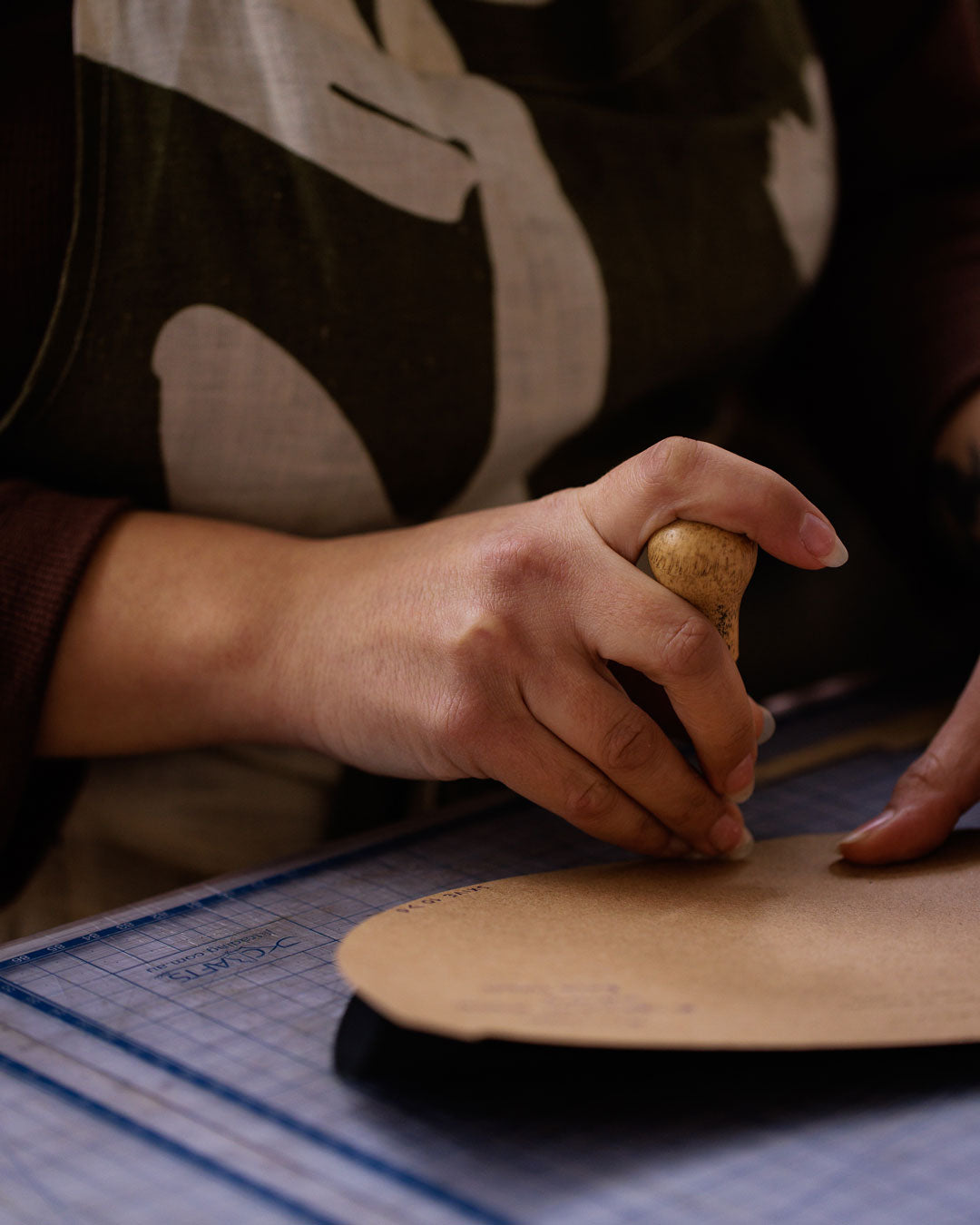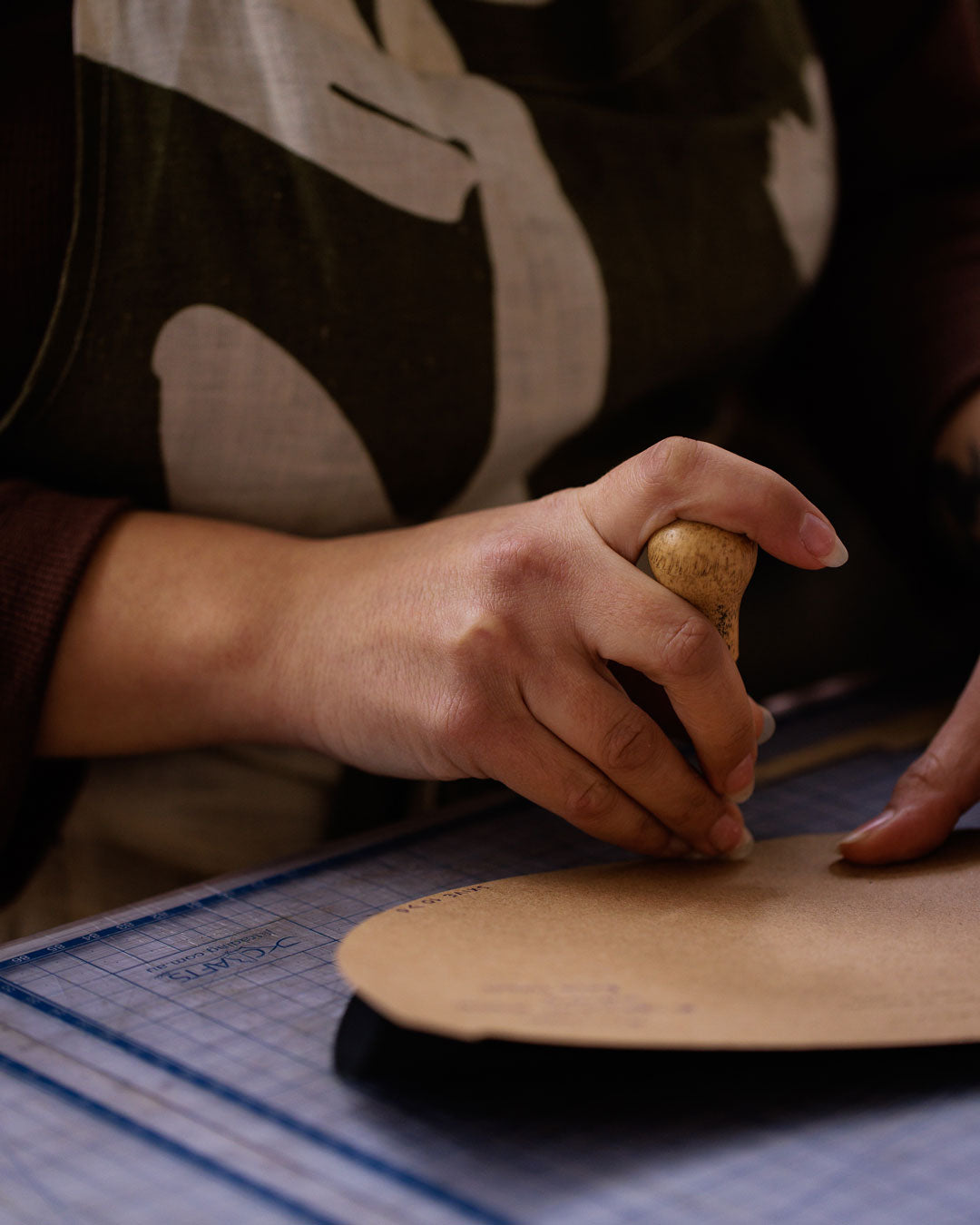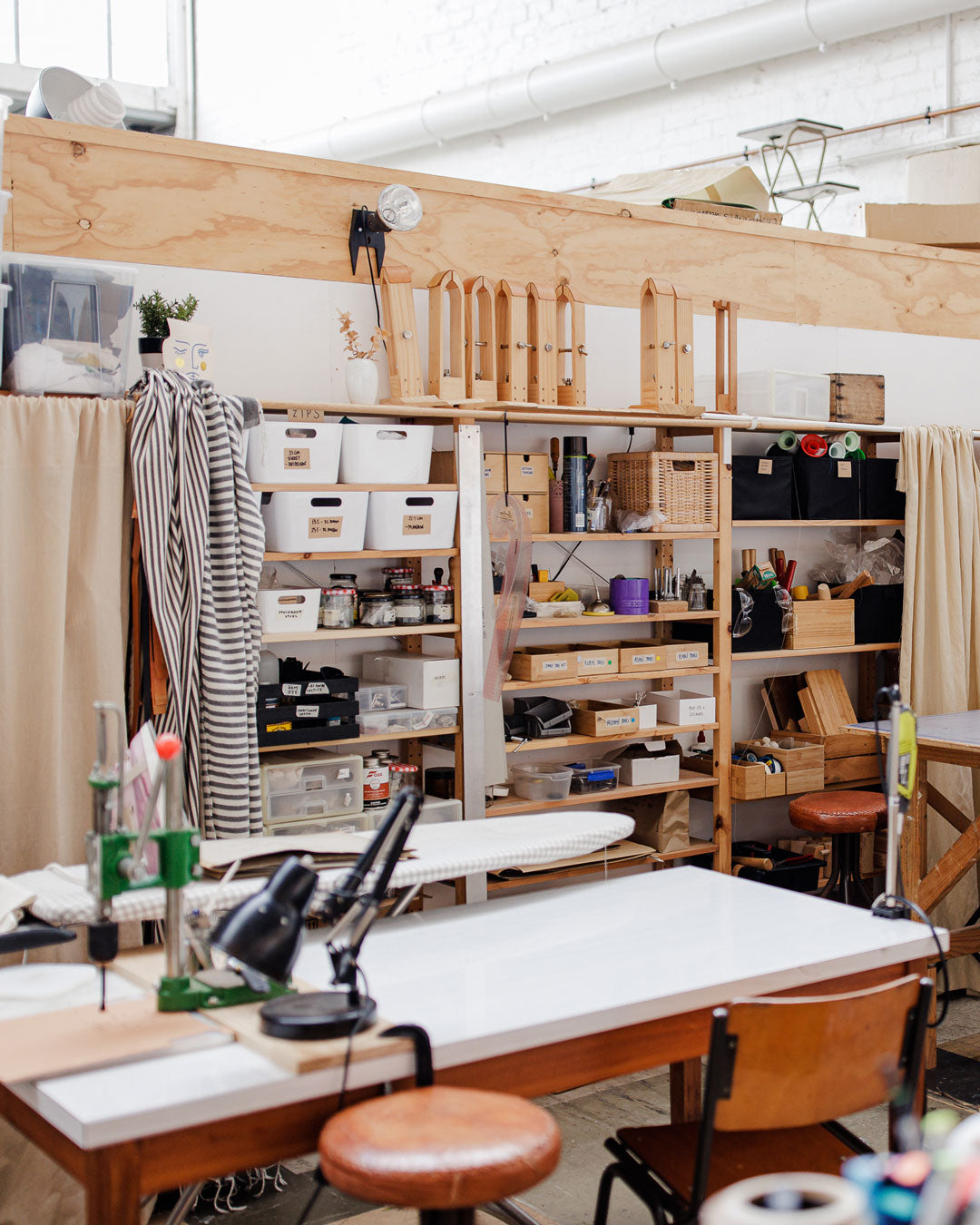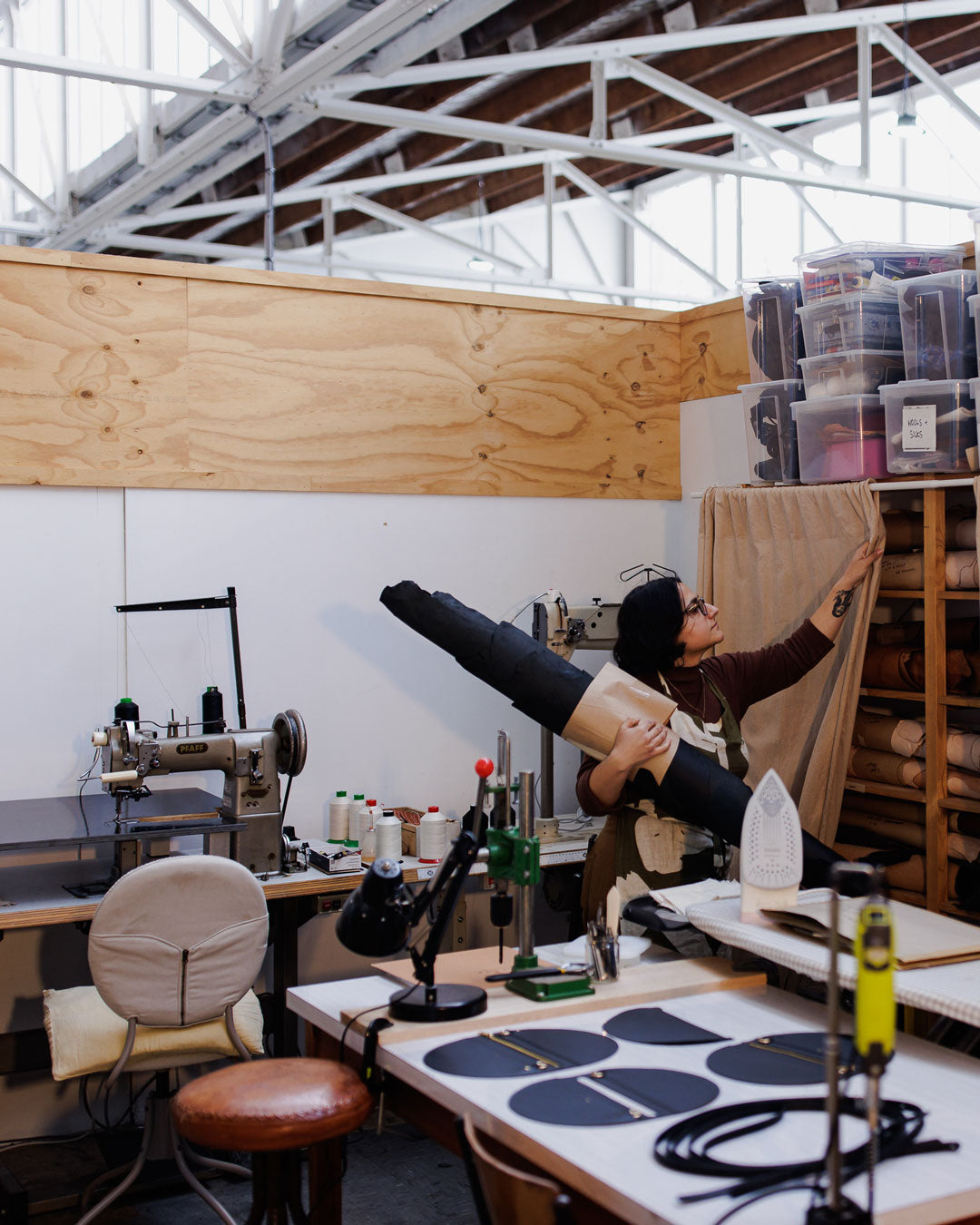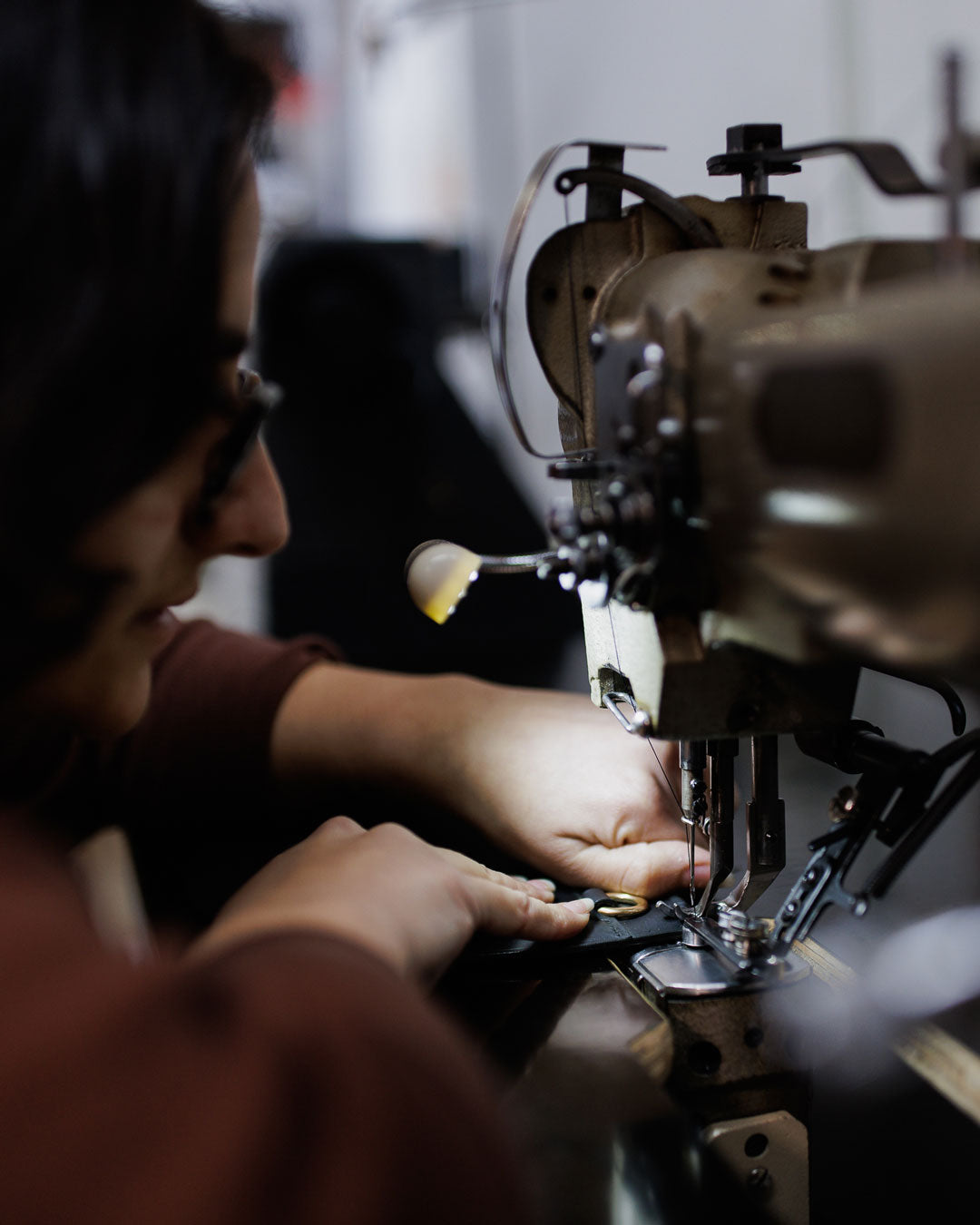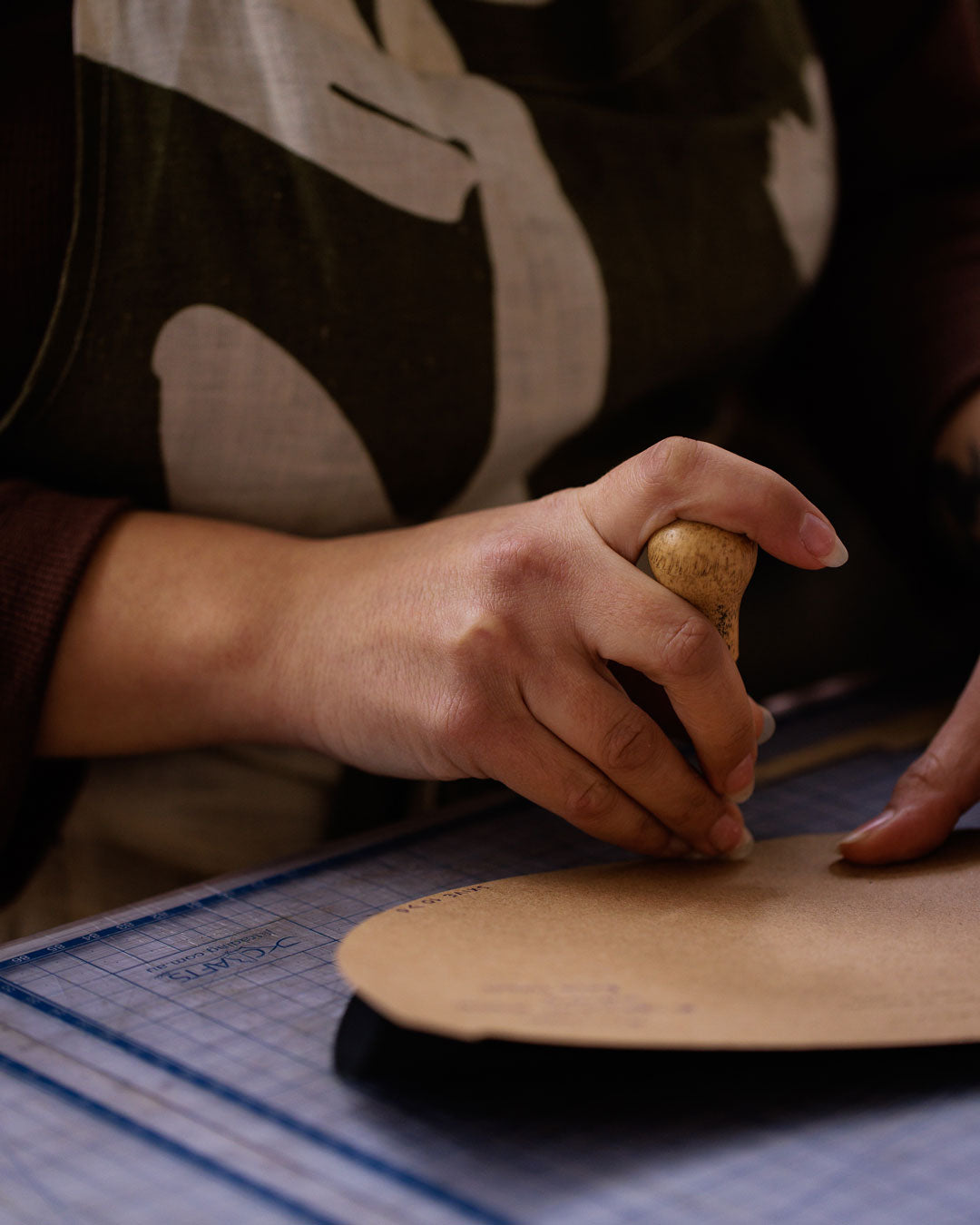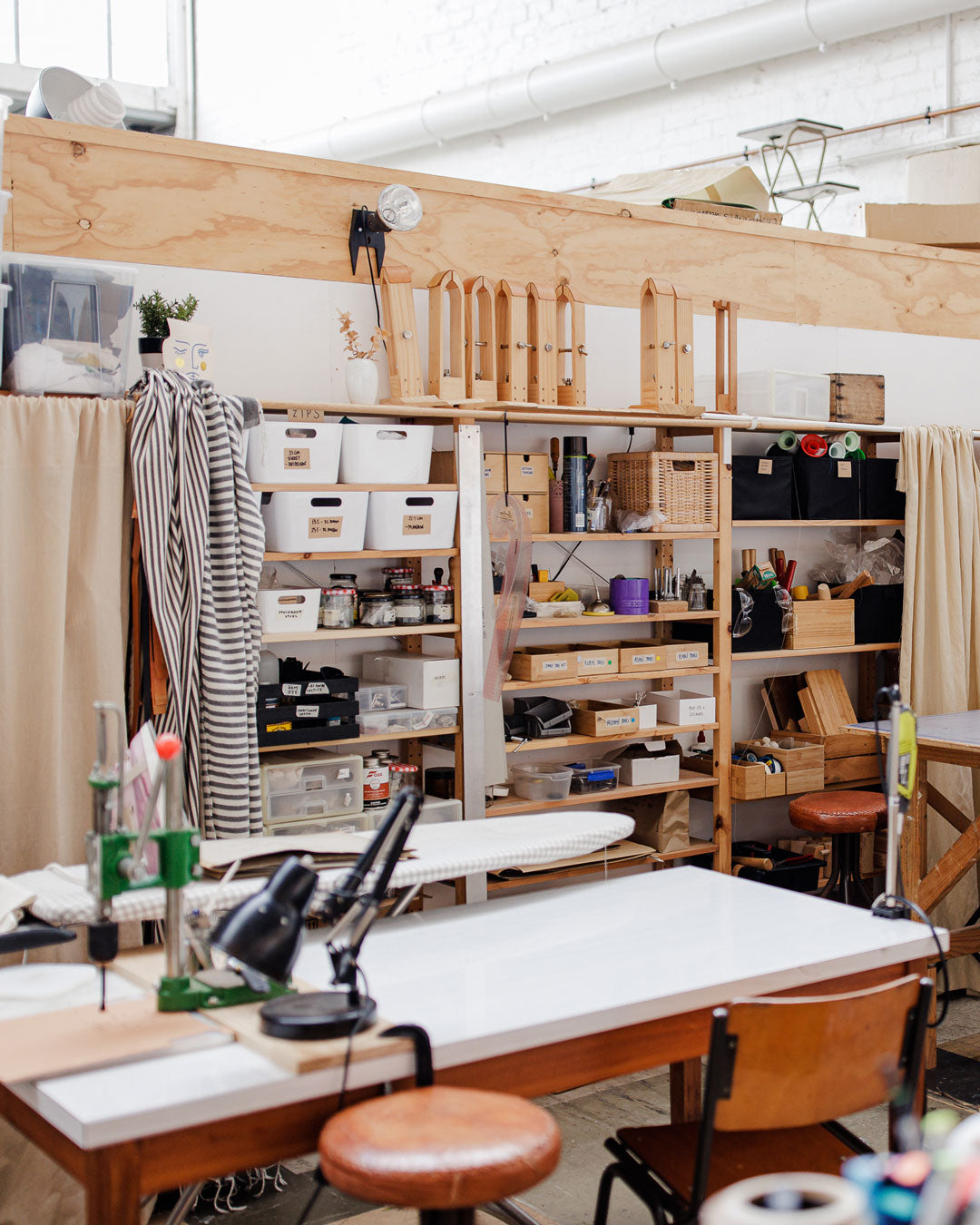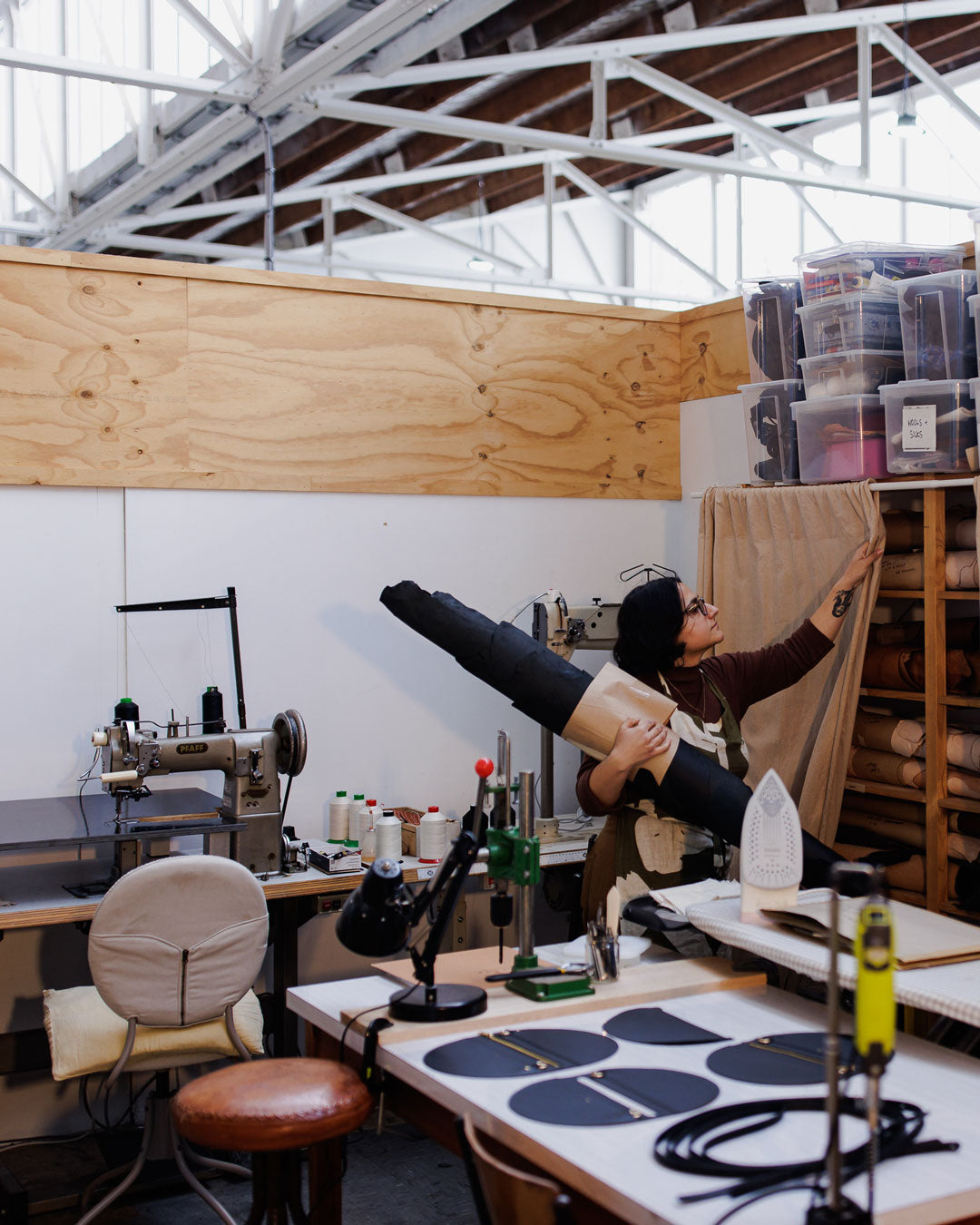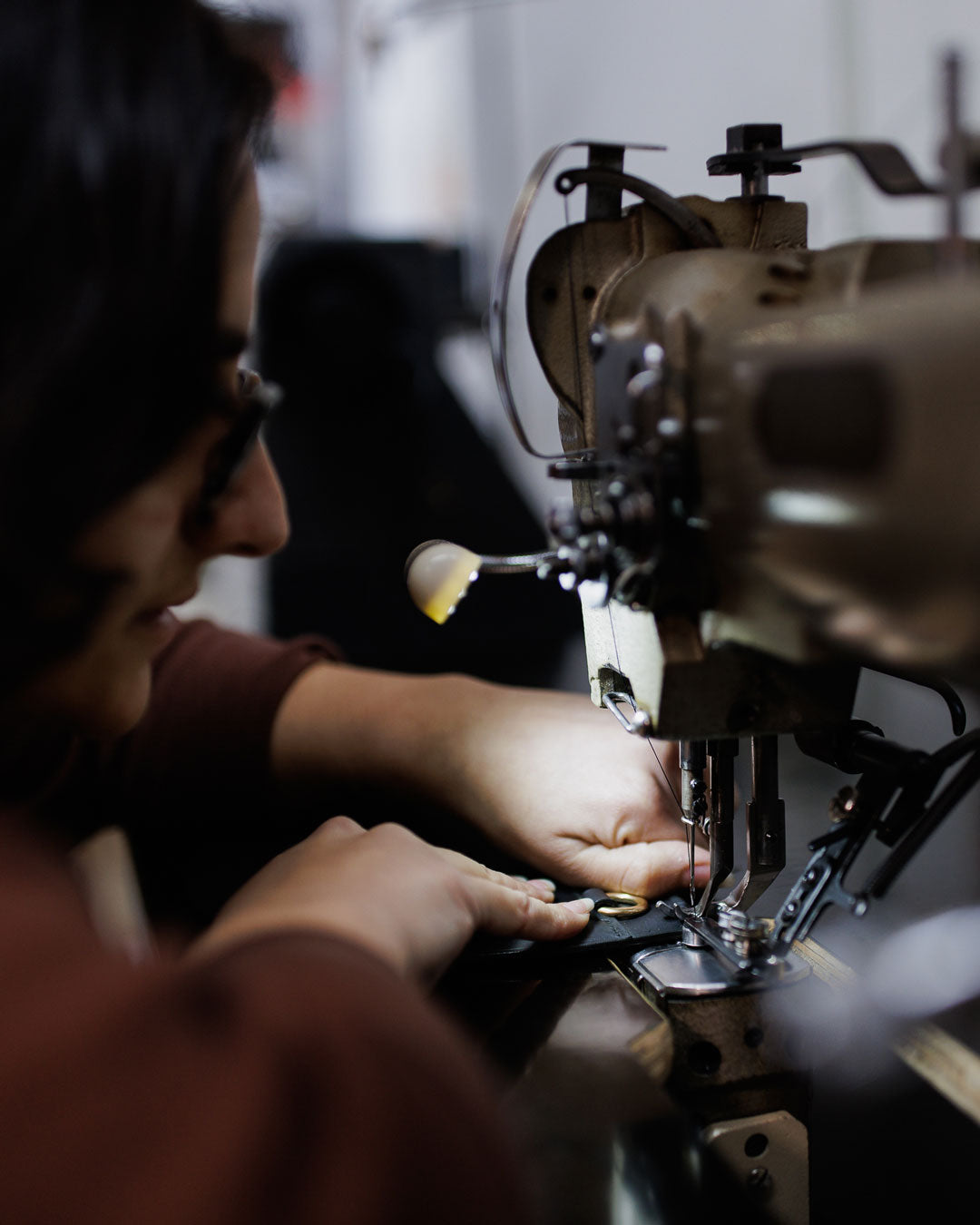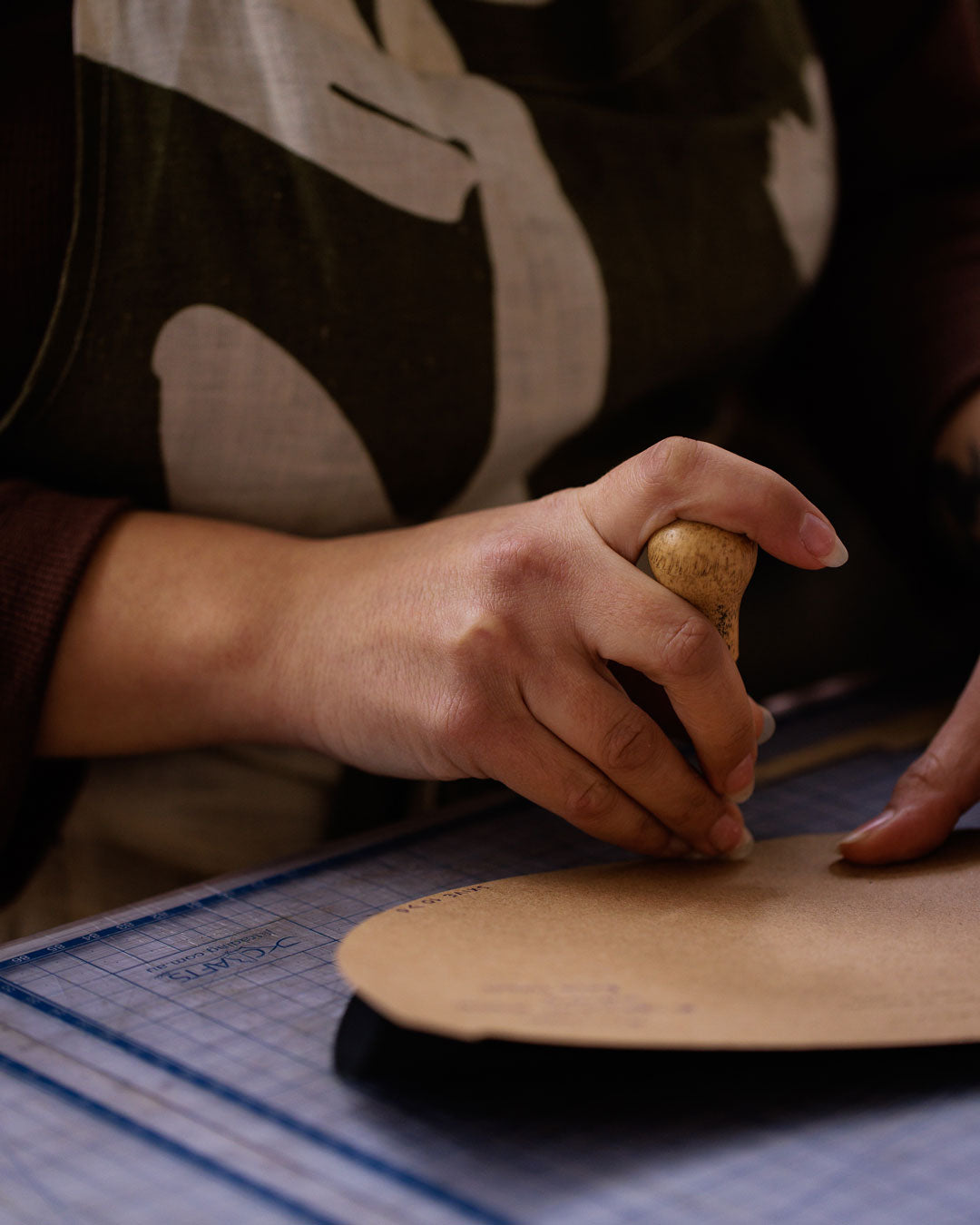 private in-studio workshop
are you interested in learning leathercraft or bag making but want a more tailored learning experience? 
Simone offers bespoke learning 1:1 workshop sessions in her Brunswick studio. you can bring your own leather materials and work with simétrie's tools and machines to make something uniquely yours, made by you. learn anything from patternmaking, hand sewing or machine sewing, edge finishing, inserting zips, tab and pockets, special techniques and so much more. the experience is entirely tailored to you.
1:1 sessions also make the perfect gift for someone creative who might want to take their craft practice that little bit further.
each session runs for 4-hours that can be scheduled at an agreeable time during business hours Mon-Fri once purchased.
get in touch with Simone to schedule your preferred dates and a bit of information about what you would like to learn. depending on your current skill level and what you're wanting to learn, you may want to book in multiple sessions.