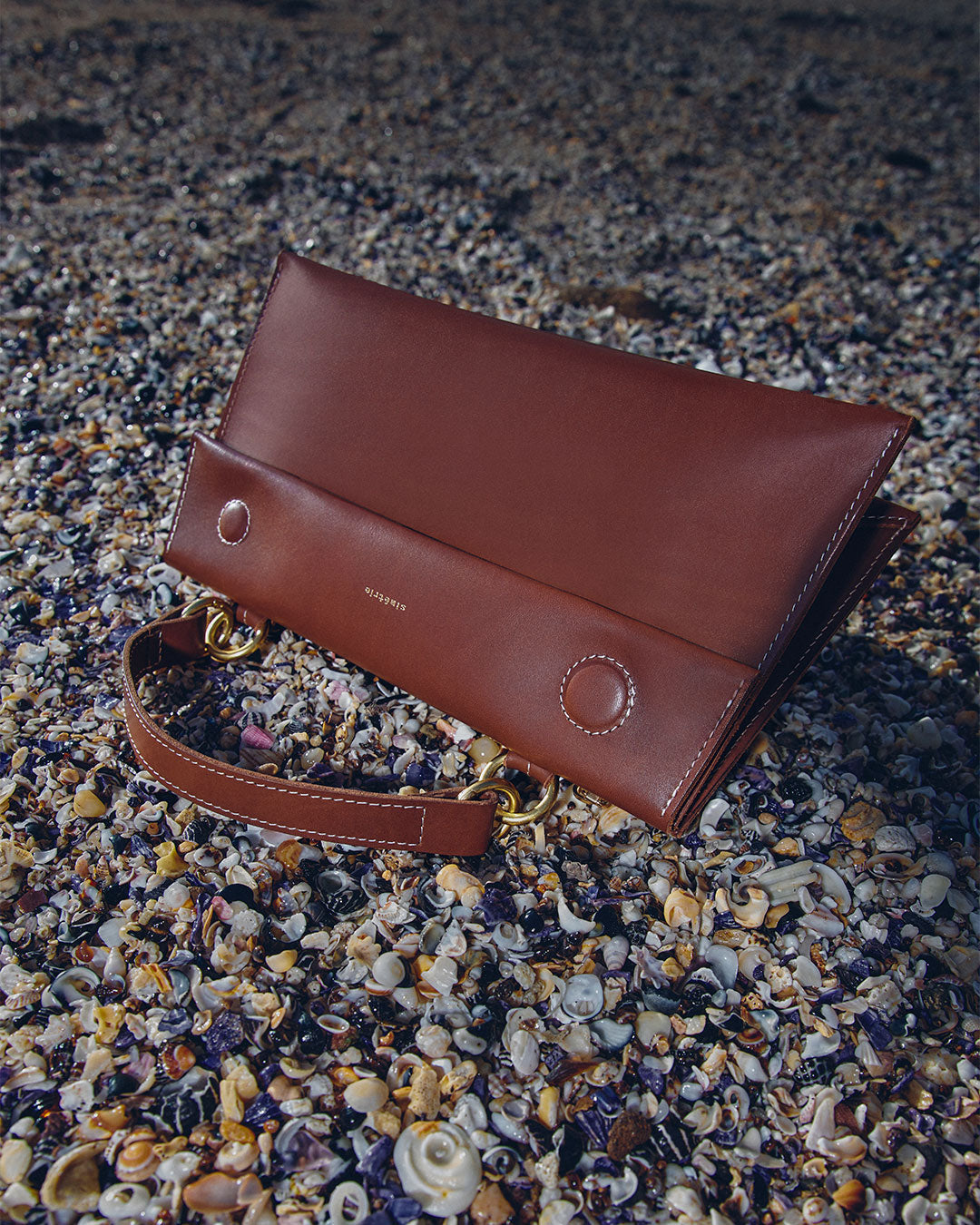 bovine leather care
Our Australian bovine leather is a high quality combination tanned leather. Combination tanning is firstly chrome tanned, which gives the leather durability, then it is finished with the vegetable tanning process to give a more natural look to the final leather. Combination tanning aims to give the best of both methods, resulting in an easy care leather that retains a natural look. The coating on this leather is a mixture of waxes, proteins and pigments.
Keep it moisturised with a bees wax or balm, and store it in the dust bag included when not in use. Always test any new care product on an inconspicuous part of the bag in the case it marks the leather.
Read up more on the leather care products we recommend and how to use them here.
You may notice stretch marks, blemishes or scars on the leather - all this adds to the natural character of our handmade goods.
kangaroo leather care
We promise to use high quality kangaroo leather, but like our own skin, leather needs to be treated with care. Our leather bags need special care and a protective coating with good quality leather wax or balm. It's important to always test leather care products in a concealed location first.
We do not recommend using a leather protector spray, as these products work best on chromium based leathers only and our kangaroo leather goods are vegetable tanned. 
We've already applied a water based varnish on the surface of our leather to help with mild protection against colour change from the sun, natural oils from human skin, and general staining. This is a fine coating that varies between batches, & does not make the leather impenetrable. Any inks, heavy oils [or unfortunate spill at the dinner table] will stain. On natural coloured leather, rain can leave water stains too.
To prevent from such staining, we recommend you protect the leather surface in advance by obtaining & applying a quality leather care product before taking your goods out & about.
Read up more on the leather care products we recommend and how to use them here.
Please remember to store your leather goods in the dust bag included when not in use to limit any unnecessary exposure to the sun.
Natural leather in particular will darken over time, this is natural and considered a beautiful characteristic of this natural product. Here is an image of two natural vegetable tanned kangaroo medium crescent moon bags. One is newly crafted, and one is after one year of many outings, love & stories to tell.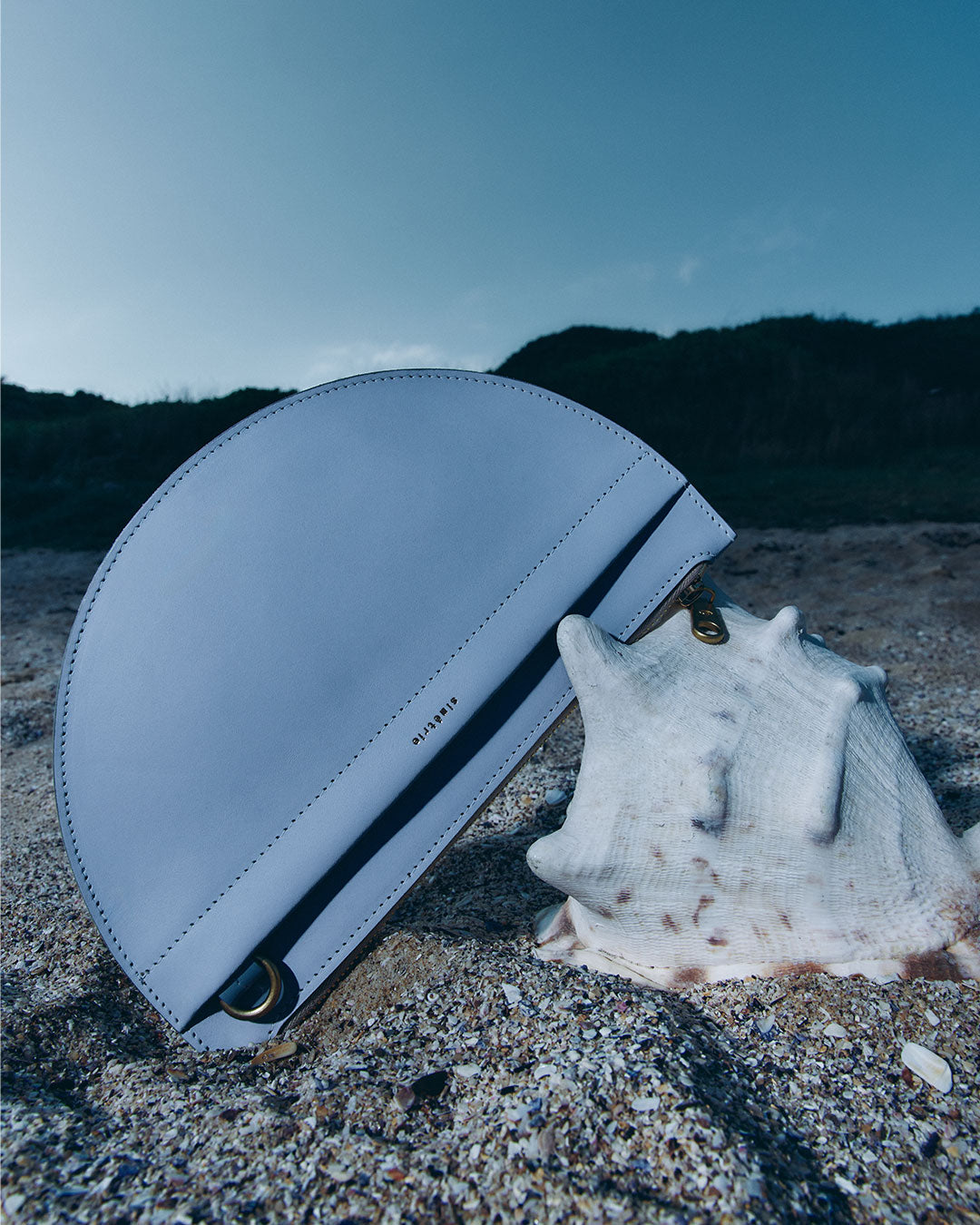 leather and the environment
The kangaroo leather we use is vegetable tanned and harvested from necessary wildlife management – as opposed to farm-bred animals – so you might notice some slight blemishes. Vegetable tanned means the kangaroo hide was processed with plant based ingredients instead of chemicals, resulting in a more eco-friendly product. The leather colour may also darken over time due to the vegetable tanning process. Natural marks/blemishes and darkening of the colour over time are both characteristics that are 100% normal and part of the handmade good's beautiful and natural aesthetic. We source our kangaroo leather hides from three Australian tanneries, Austanners in Victoria, Birdsall in Sydney, and Packer Leather in Queensland.
The bovine leather we use is sourced from Australian reared cattle, which is a co-product of the meat industry. Our creative work creates demand for a product that would otherwise go to waste. This in turn supports Australian agricultural, cattle and food producers. All of which are industries that are the lifeblood of our regional and rural communities.
Our bovine leather has been ordered from Packer Leather, who is certified with non - profit Leather Working Group, the number one globally recognised brand representing responsible leather sourcing to the fashion industry. Wastewater is properly treated onsite so no process waste liquors end up in our country's waterways.
As our production is all made in Australia, and our leather materials are Australian too, our carbon footprint is so much less than if our products were made overseas, with offshore materials. So when you order a simétrie bag, not only are you supporting up to 200 + Australian jobs within our supply chain, you are also reducing your carbon footprint.
Leather is one of the oldest materials humans have been using, and can last decades [and even centuries] if looked after properly. In a fast fashion landscape, we aim to create shapes that are slow, that will be coveted for as long as the materials will last, making them heirlooms to be well loved, cared for, repaired and passed on.
hemp canvas care
We use a heavy hemp canvas in our collections, as it is another superior natural fibre. Hemp is grown organically [no need for pesticides], it is strong, UV resistant & responds well to every day use.
If you happen to get a spill on your hemp bag, you should try to spot clean first, and then try hand washing the area in cold water if further washing is required. Do not machine wash & limit the amount of rubbing on the print when wet. The less you wash your hemp products, the longer the life span of the print & the material, so keep this in mind. You can iron the bag on a high heat once dry to smooth out any unwanted creases.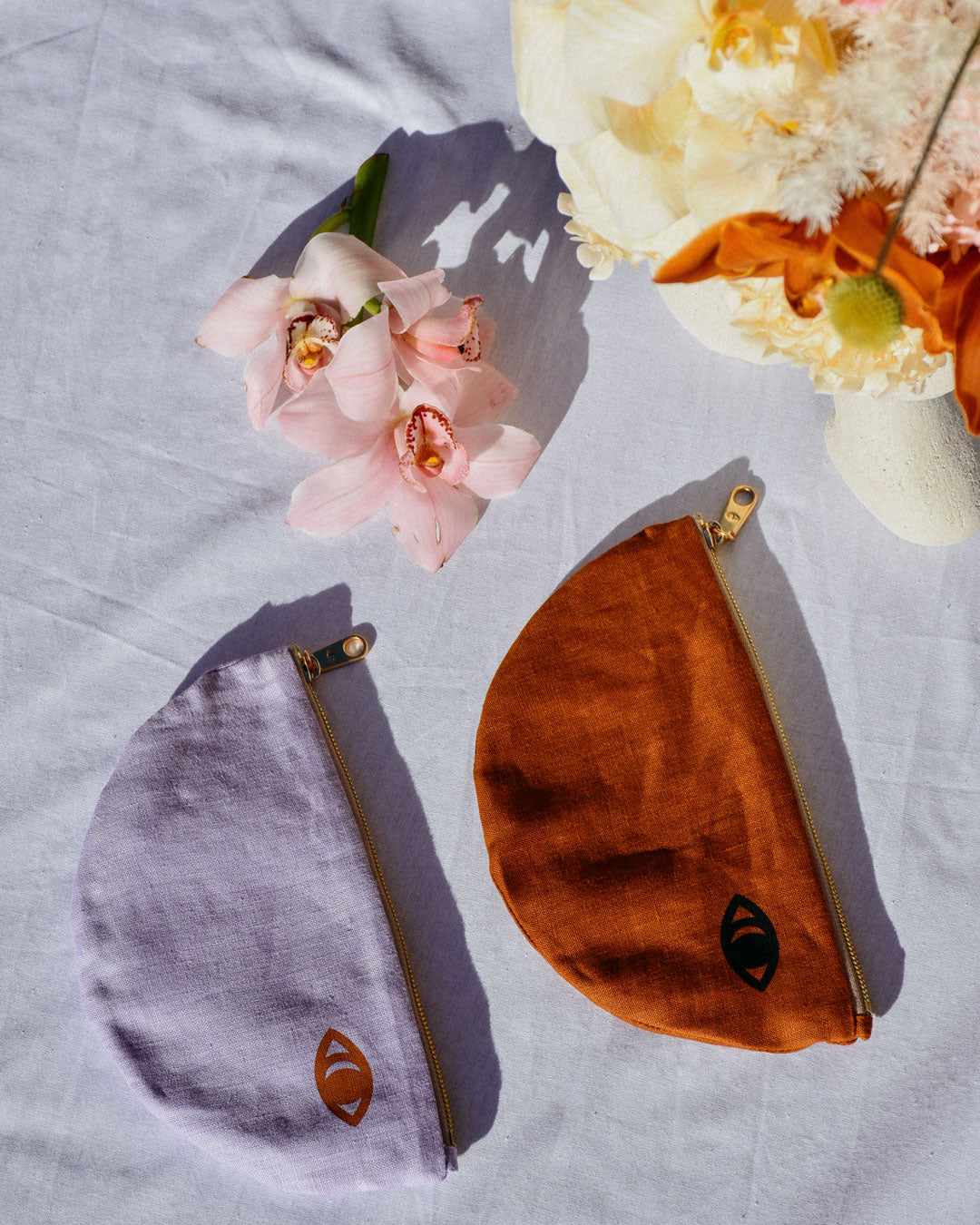 linen canvas care
Linen is another eco-fibre we love as it wears in really beautifully. The fabric on will soften more & more as you use it & gain that beautiful wrinkled linen look we all know & love.
Spot clean first, otherwise a gentle machine wash with cold water & a mild detergent to remove any marks or stains. Do not rub the print to keep it looking good for as long as possible too. An iron on high heat will remove the wrinkles if that's what you prefer.