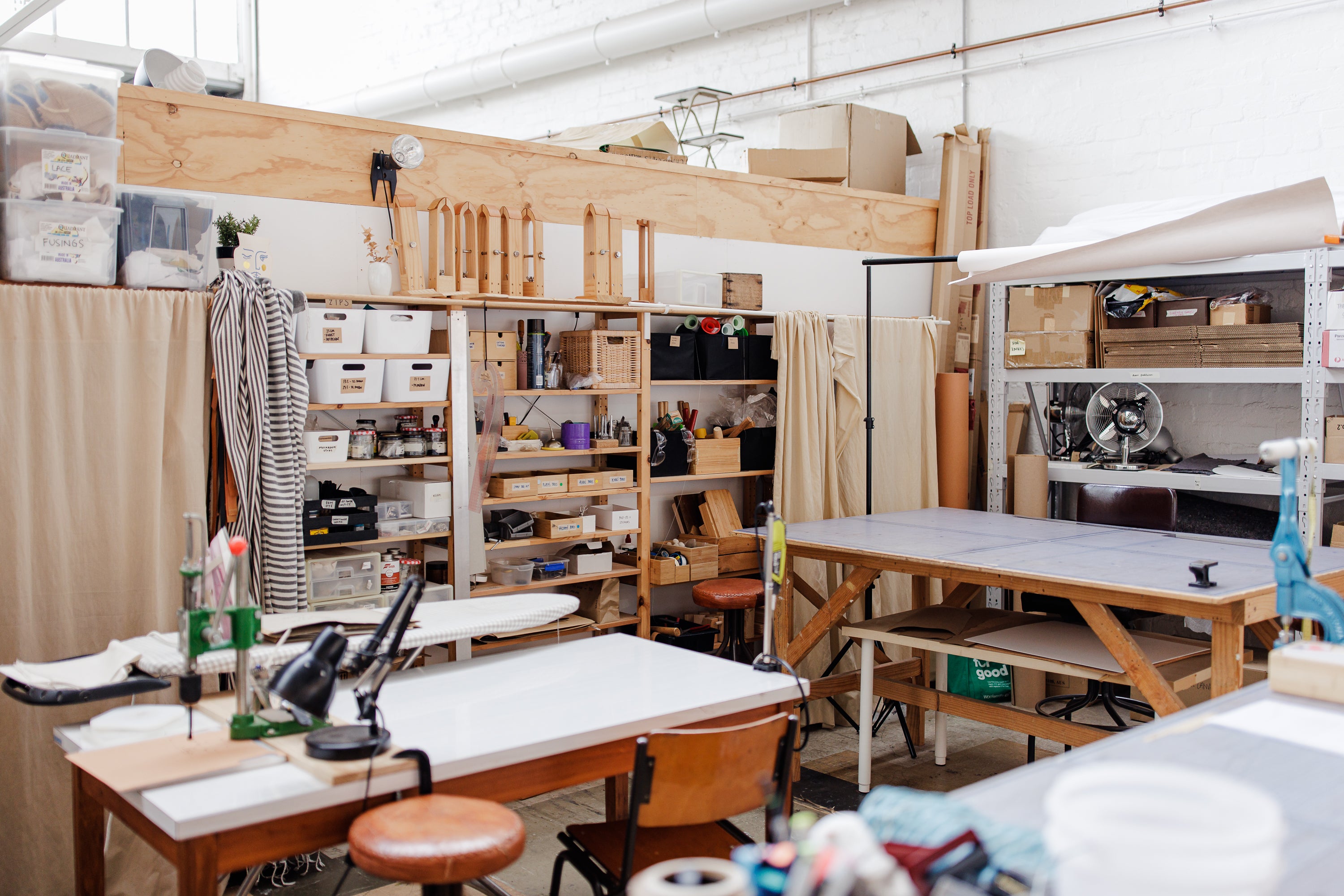 our bespoke services
at simétrie our values of community, creativity, sustainability & meaningful work are powering the reasons why we continue to create our collections and seek ways we can contribute to create systematic change within our industry by partnering with other businesses. at its heart, simétrie was founded on values of female employment opportunities, quality style and design and production practices that are kind to the planet [more on how simétrie's collections are made and fit into the circular economy here]. as such, we are continuously working to pioneer efforts towards keeping our rich history of leatherwork skills, with updated sustainability practices, alive here in Australia.
we have identified a need, especially in these post-COVID times, where businesses that share our values want to back locally produced goods. local manufacturing for luxury leather goods was something we couldn't find in the inception, [you can read more about the reasons manufacturing has been offshored and local traditional crafts are on the decline here] of simétrie which is why we took this responsibility in-house and put the task in the capable hands of our all-female, artisan team.
we are always looking for new opportunities to partner with like minded brands and businesses and are extending our capabilities to be able to officially produce goods for you with our small scale manufacturing services. in joining simétrie, you'll be supporting craftswomanship, ethical and eco-minded style and the preservation of a rich history of artisan work. 
if you're a business seeking to produce Australian made bags & accessories, we want to work with you.
please see a list of our services below.
for more information about how we work you can reference our introduction guide below.
design
need help with bringing a bag or small good concept to life? Simone has 10+ years experience in bag & soft good design with a wide range of technical skill, material expertise & industry reputation to turn your idea into a product you & your customers will love. the design phase includes ideation from your concept to final sketch with specification (optional) so you can begin prototyping.
whether you're a new, small or established brand looking for design and development services, Simone can work with you on any scale.
see Simone's design portfolio here.
prototype
our team can develop patterns & prototype your design based on your specifications or the design we've created for you. you can supply your own materials or work with us to source the perfect materials for the project.
production
we are extending our services to produce small-scale production for other brands. produce Australian made & ethical bags & accessories with our in-house production team in our Brunswick atelier.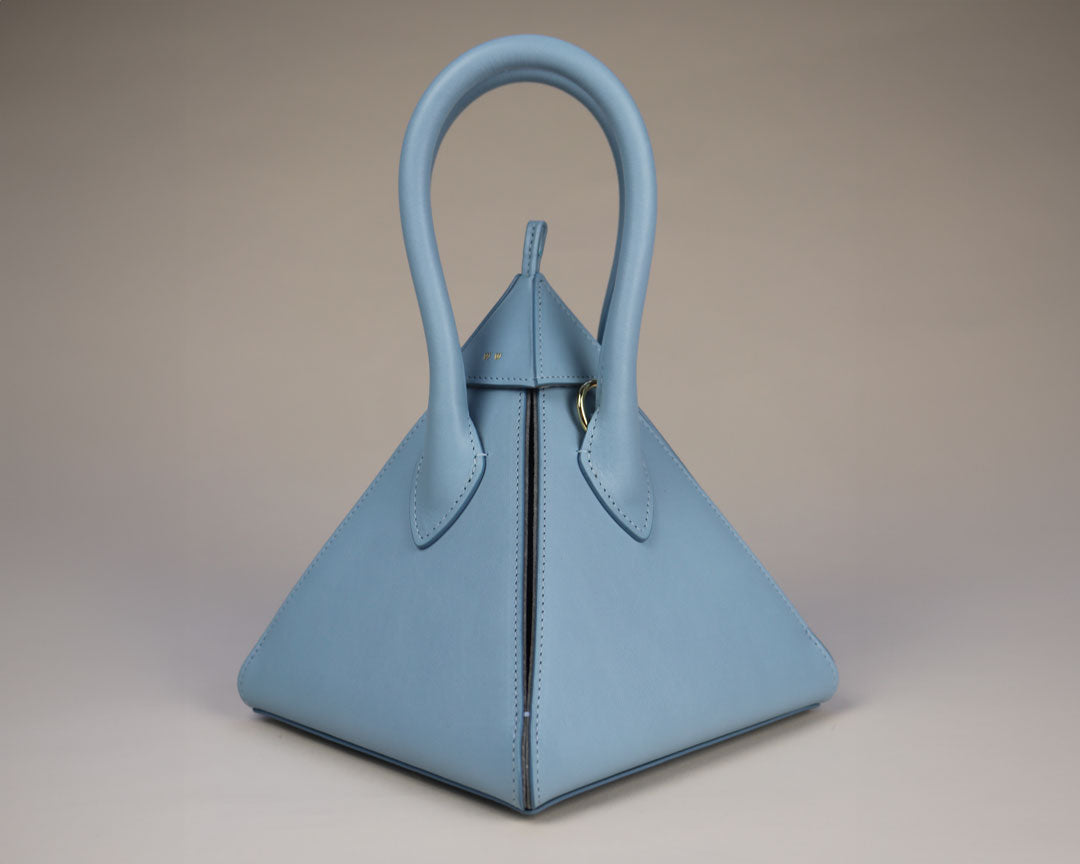 one of a kind
are you looking for a unique bag design that you can't find anywhere else, or looking for a truly personal gift for someone special? turn your unique concept or bespoke bag / wallet design into a real-life creation.
testimonials
"I found Simone (founder of simétrie) through a quick google search for custom bags produced in Australia. I found the simétrie website offered exactly what I was after, and was drawn to her bespoke services enquiry form where I could confidently communicate exactly what my ideas were.
As a fashion designer, I was in need of a bags and leather goods craftsperson to complement my clothing designs, as I am aware that the fields are two different areas of expertise. Having my designs made in Australia is very important to me and my brand.
Simone was very helpful and thorough in her communication, making interstate collaboration as easy as possible. I was impressed with the craftsmanship and luxury finishes of the product we worked on.
I have complete trust in Simone to produce new designs for me; if you are investing in high-quality handmade products, seek out and support Simone at simétrie."
~ Donovan Darling
"We're a small Melbourne accessories label. When we needed a bag design, which we knew involved some complexity. Simone was recommended through the Melbourne design networks as a talented and professional product developer and maker with her years of experience working with established brands.
We went to Simone with an initial design concept. Simone created digital patterns and physical samples with notes and suggestions for any required alterations. Simone provided quotes for production including any MOQ. The local industry (in Australia) can be difficult to navigate with sourcing certain techniques and materials, but through her global industry contacts, Simone assisted with designing and ordering custom, quality components including metal hardware.
Simone was great to work with, she was very insightful with her knowledge and expertise and is a great communicator, super friendly and helpful with every step. The final products were beautifully made and high quality. Simone was able to efficiently execute our vision within our budget and timeline.
We would absolutely highly recommend Simone to any brand or individual for any bespoke project. She is a true artisan with exemplary attention to detail."
~ Three Litres
"I found Simone via Google search. I was searching for leather makers and designers and simétrie kept coming up. So I reached out.
I was looking for a designer to develop my technical designs in order to launch LOM Australia.
Working with Simone was super-efficient. She's very talented and personable. I love everything simétrie stands for in terms of locally-made, female founded, artisan craft and expertise.
I love the final designs I got from Simone.
I would 100% recommend Simone and simétrie and I have recommended and mentioned Simone many times already and will continue to do so."
~ Life On Mars
"A bag that accompanies you on your travels becomes exactly that, a companion. So when my old travelling companion of the past fifteen years sadly deteriorated to the point of no return I scoured everywhere I could think of for a suitable replacement.

But no matter where I looked, there was just nothing available that could take its place. All available options fell short somewhere.

Then I came across simétrie, and thought if they had a manufacturing facility in Melbourne, maybe they could re-create my old bag, with a few modifications to make it exactly what I wanted. I had tried a few manufacturers but no-one was interested in a one-off.

On contacting simétrie I really expected another polite rejection, but I was surprised and delighted to get a positive and enthusiastic response.

Simone threw herself into the specification, design and manufacturing process with enthusiasm, and eye for detail and quality of both material and work-woman-ship.

I thoroughly enjoyed the process of working with Simone, who taught me a lot about materials and manufacturing in the process.

I would thoroughly recommend a bespoke approach - its a great luxury to have exactly what you want, and made in beautiful Brunswick."

~ Steve Anderson
get in touch
if you're interested in any of the above services, please fill in our short question form below to let us know about your project to see if we're the right partner to bring your ideas to life. our team will get in touch with you within a few business days to let you know the next steps.