leather tool kit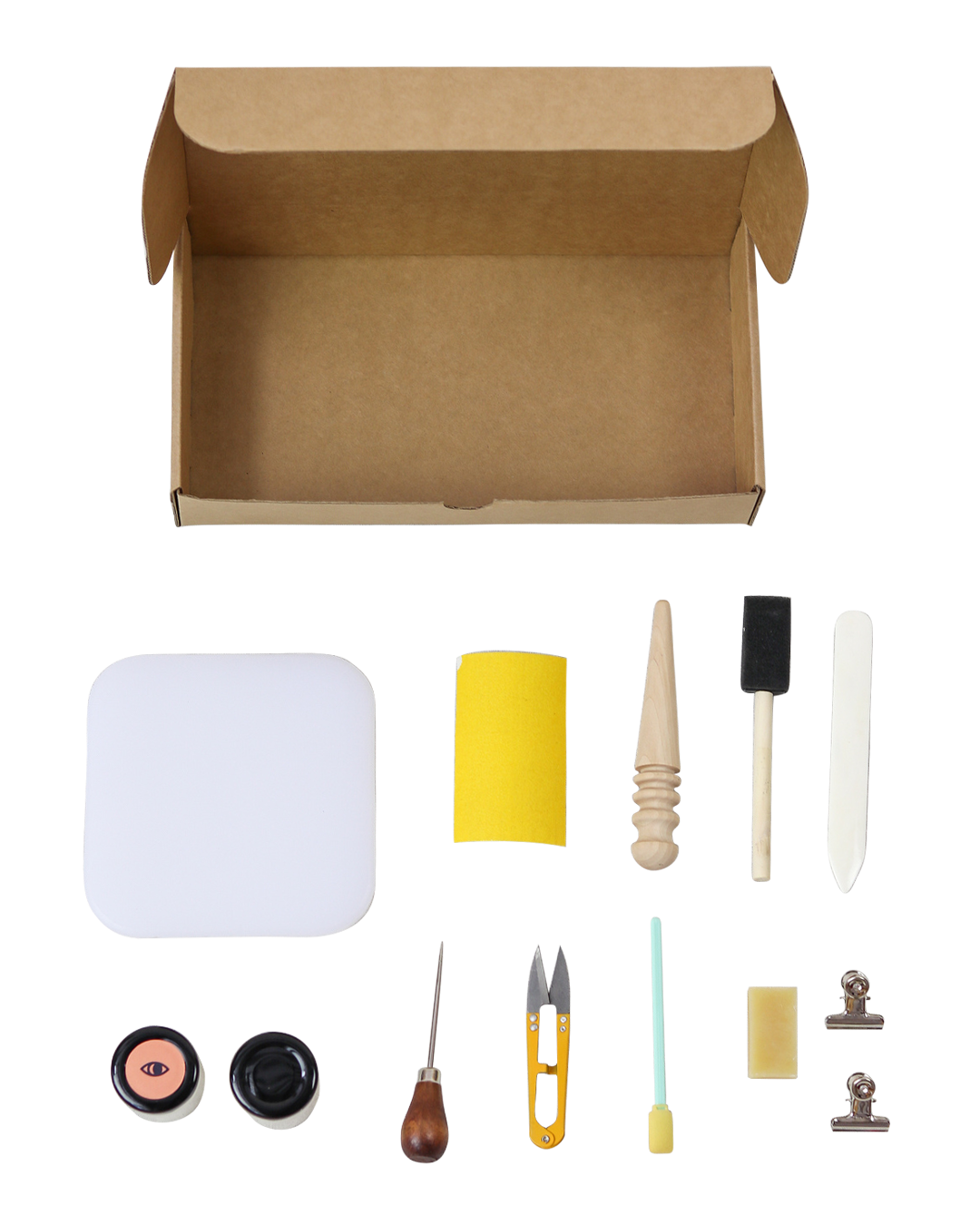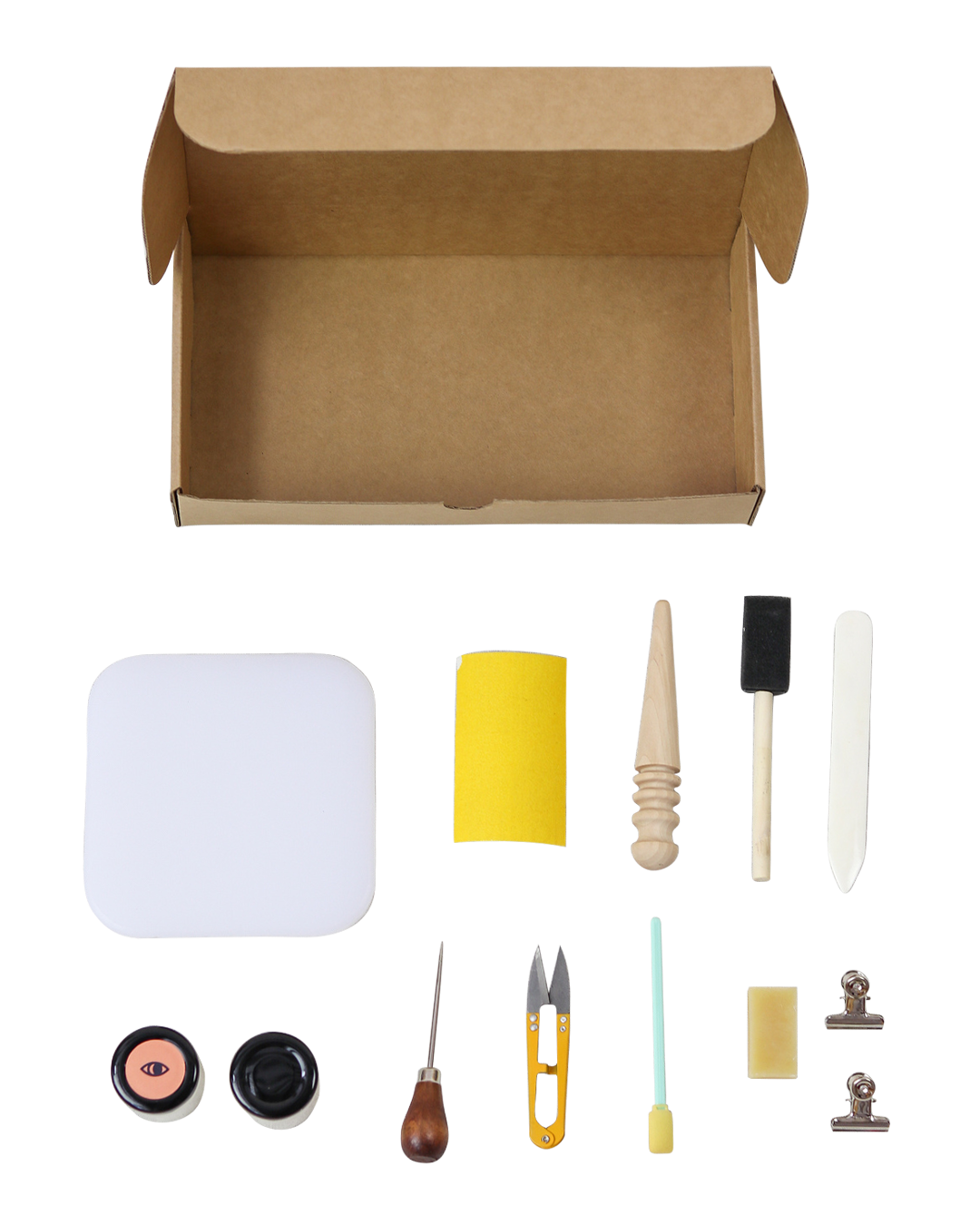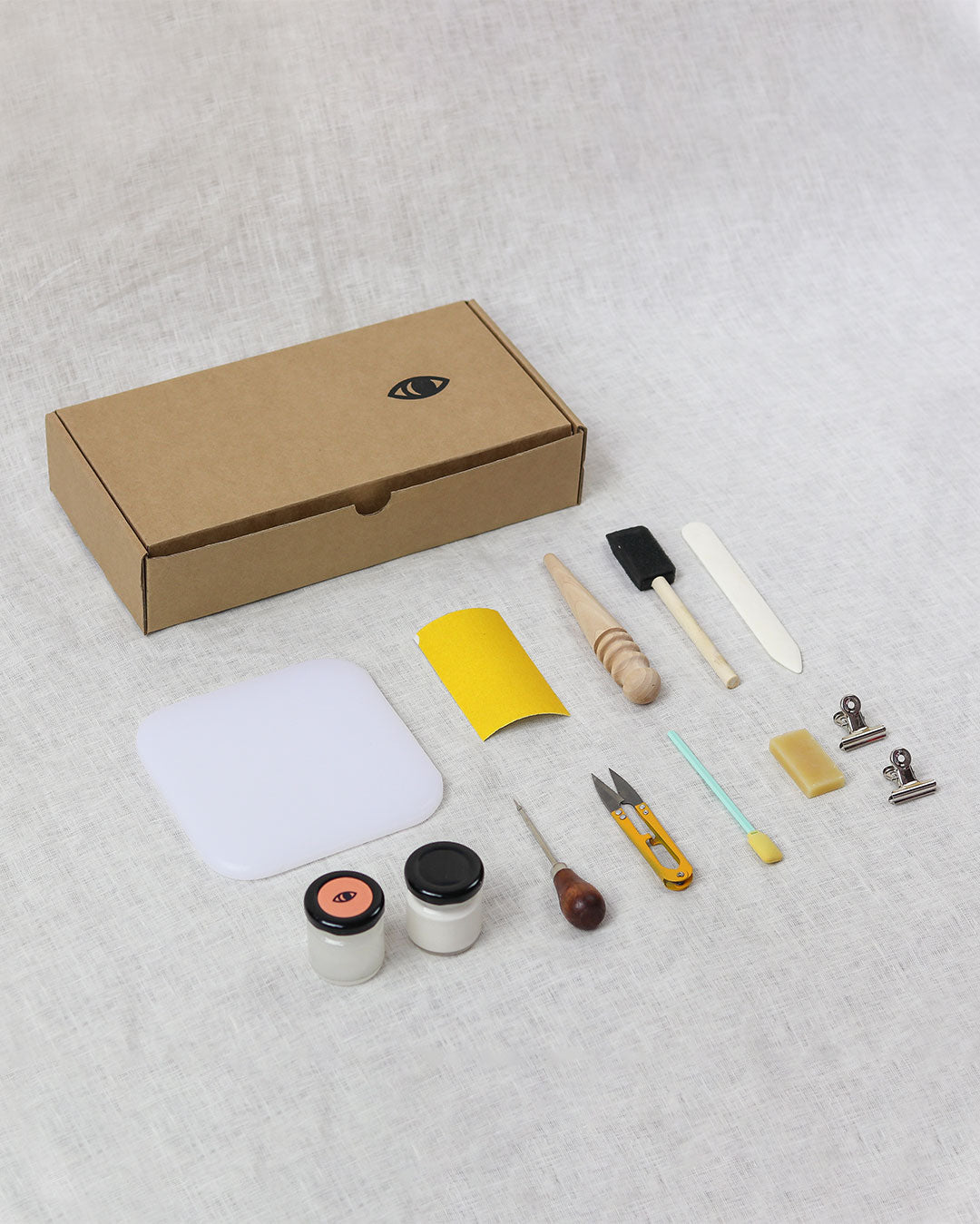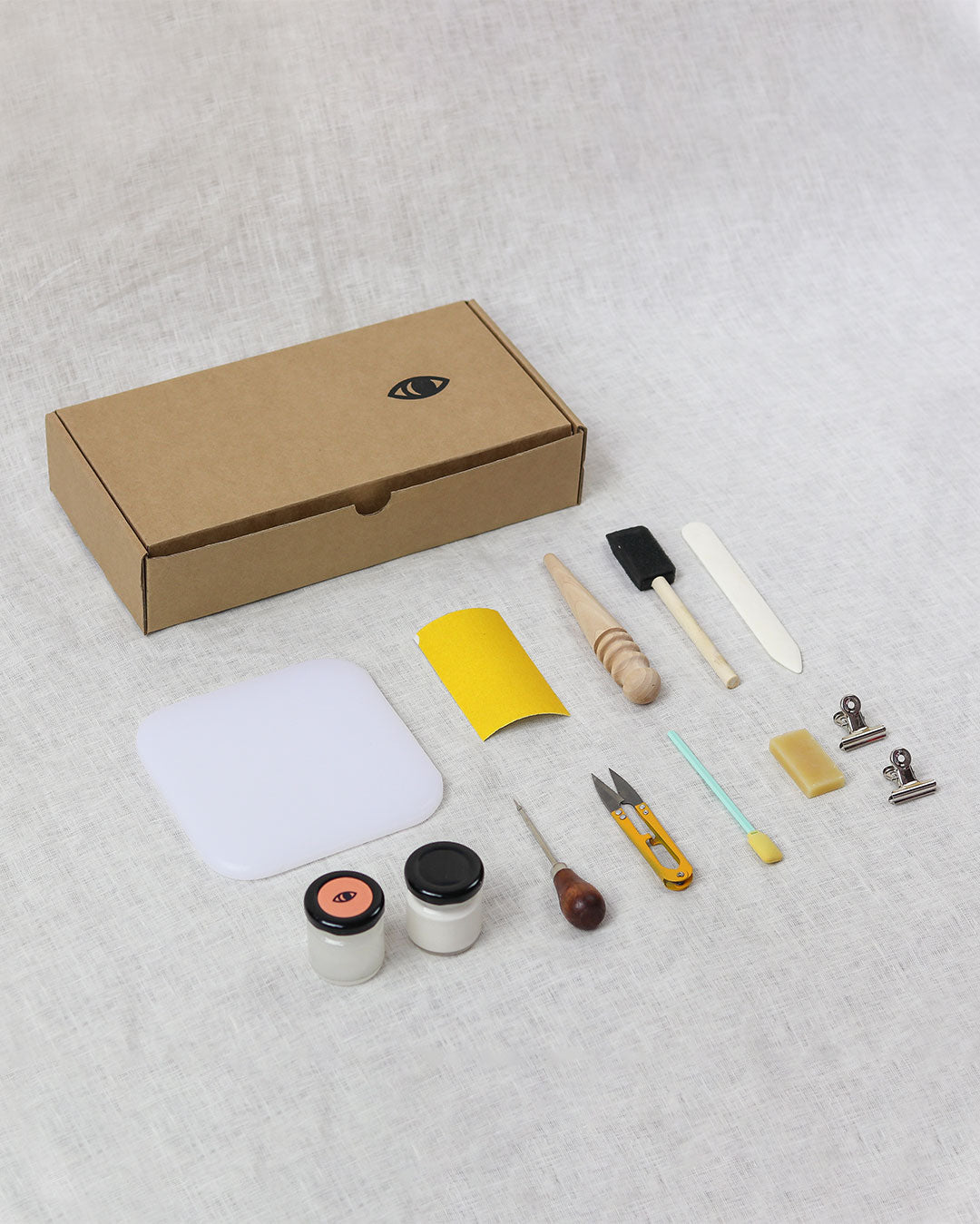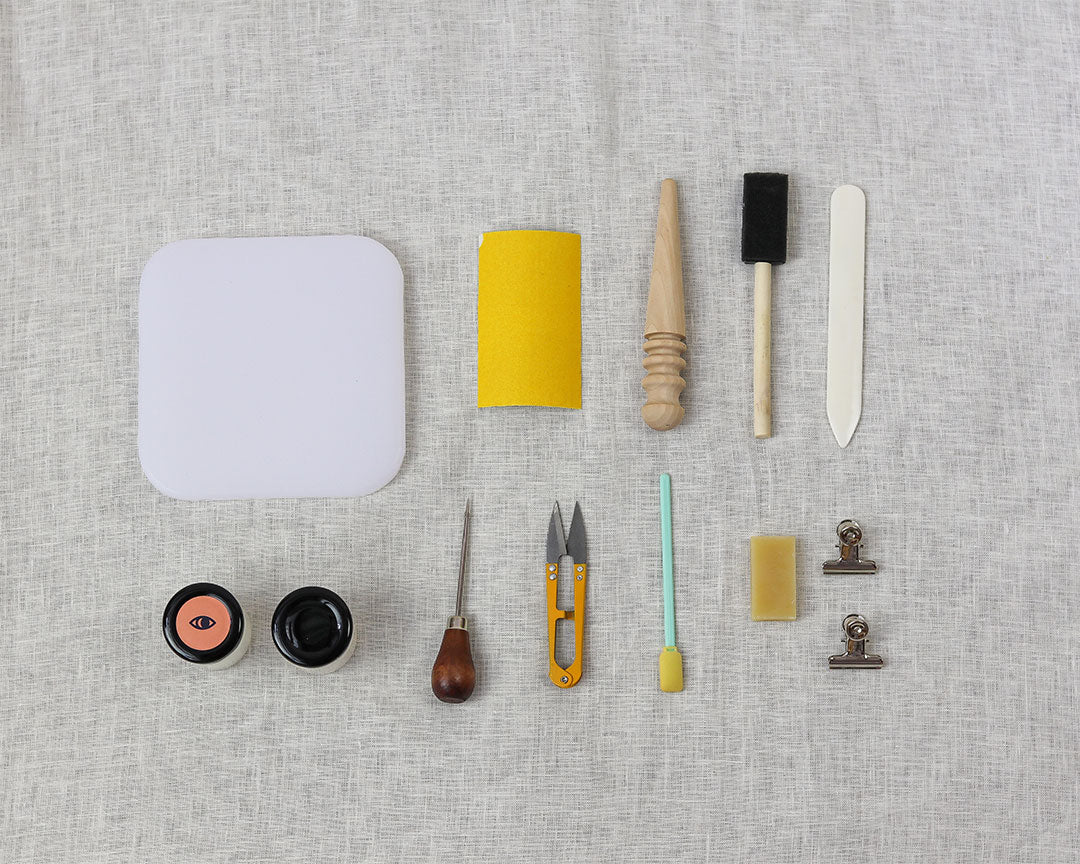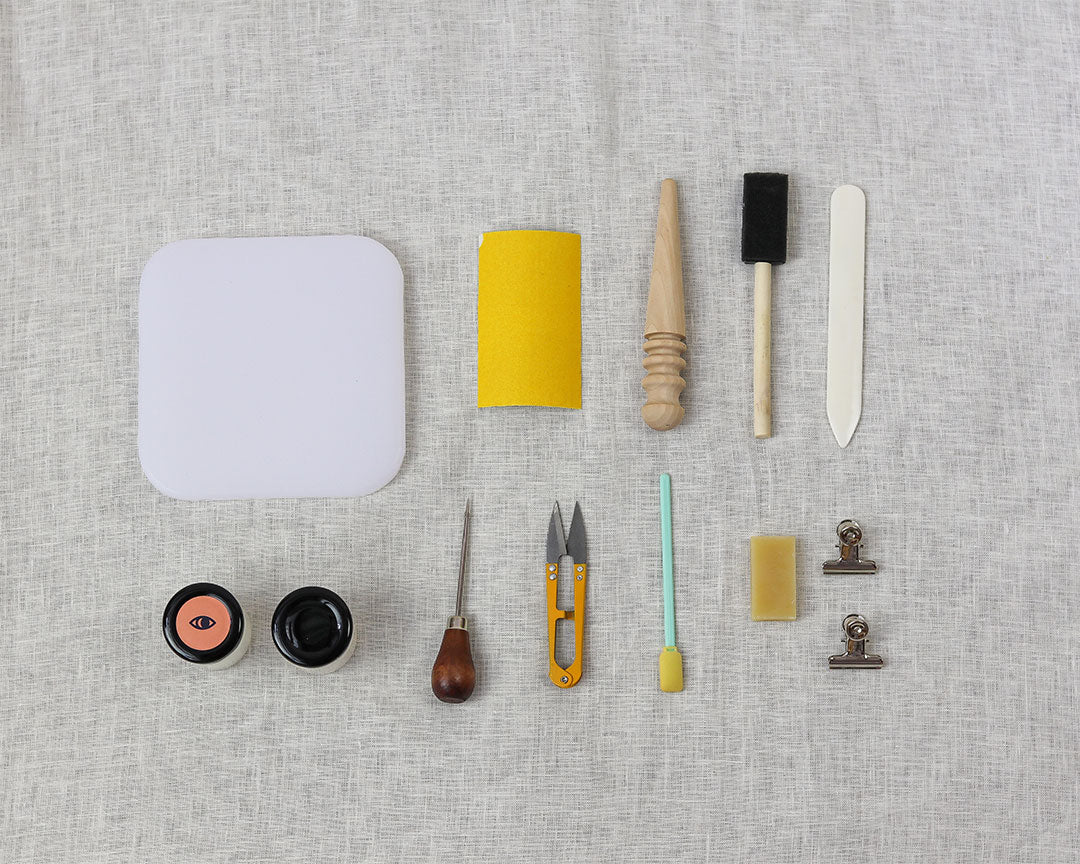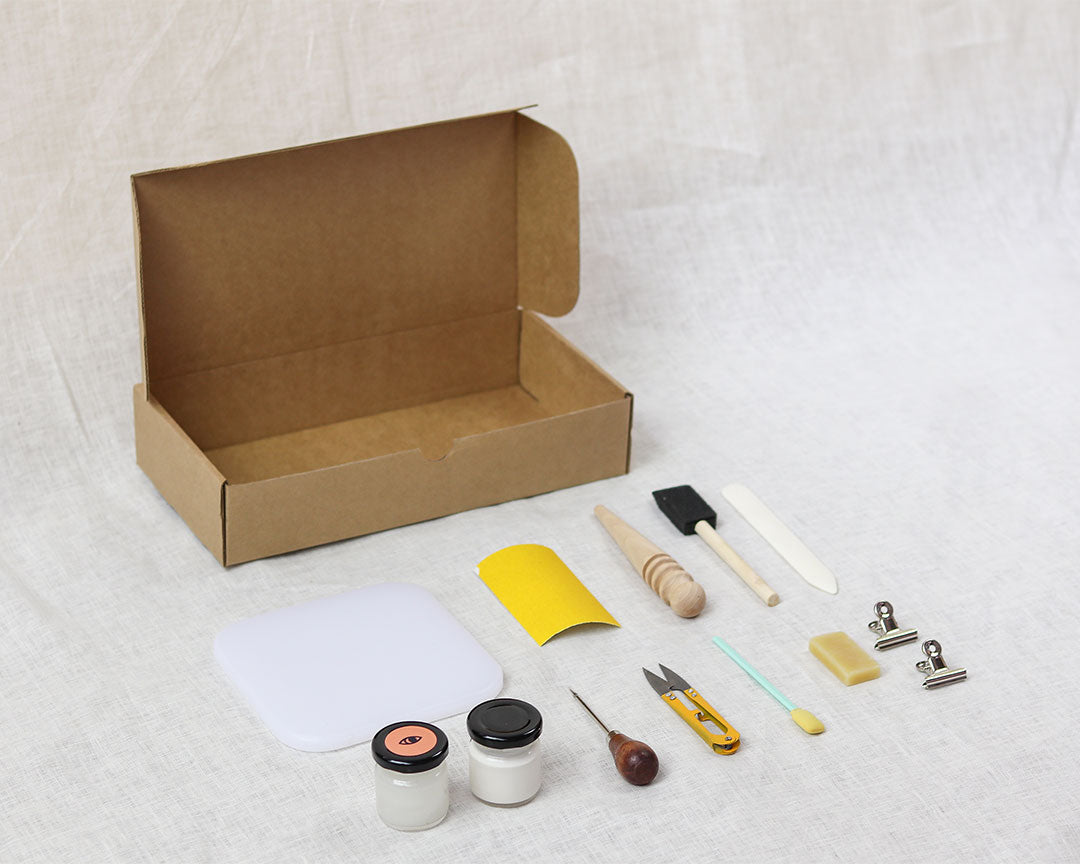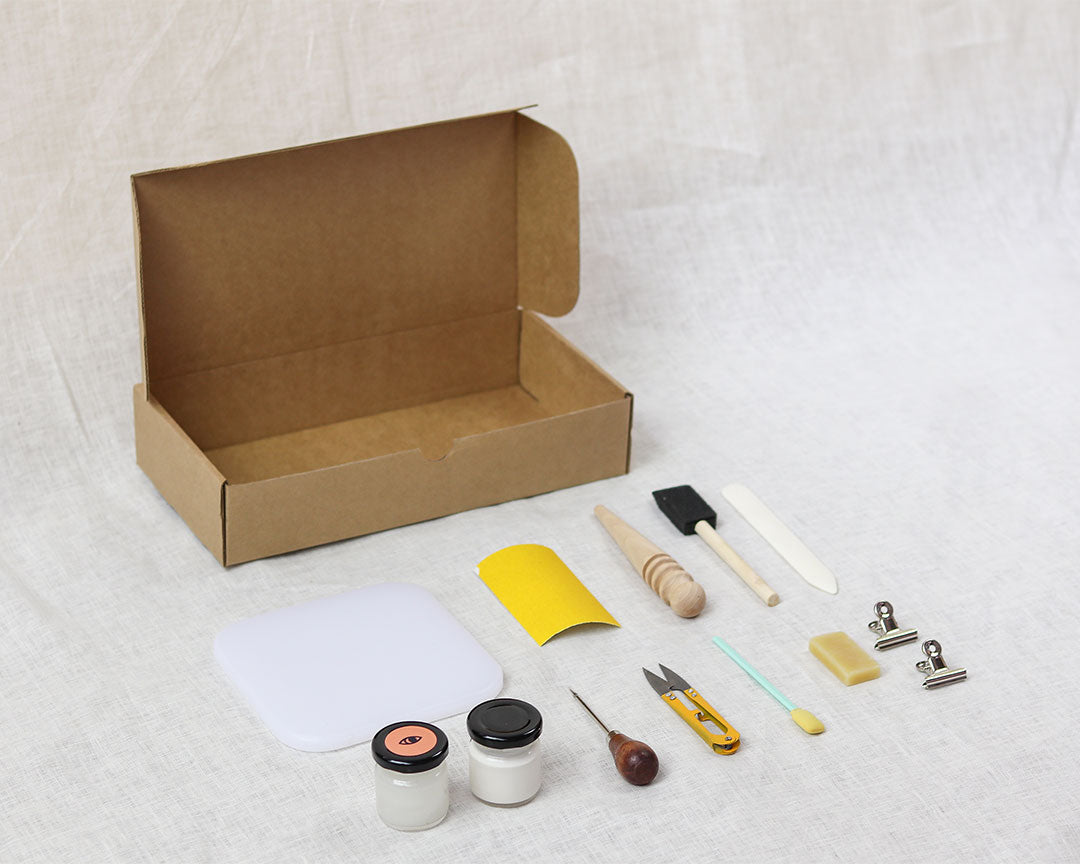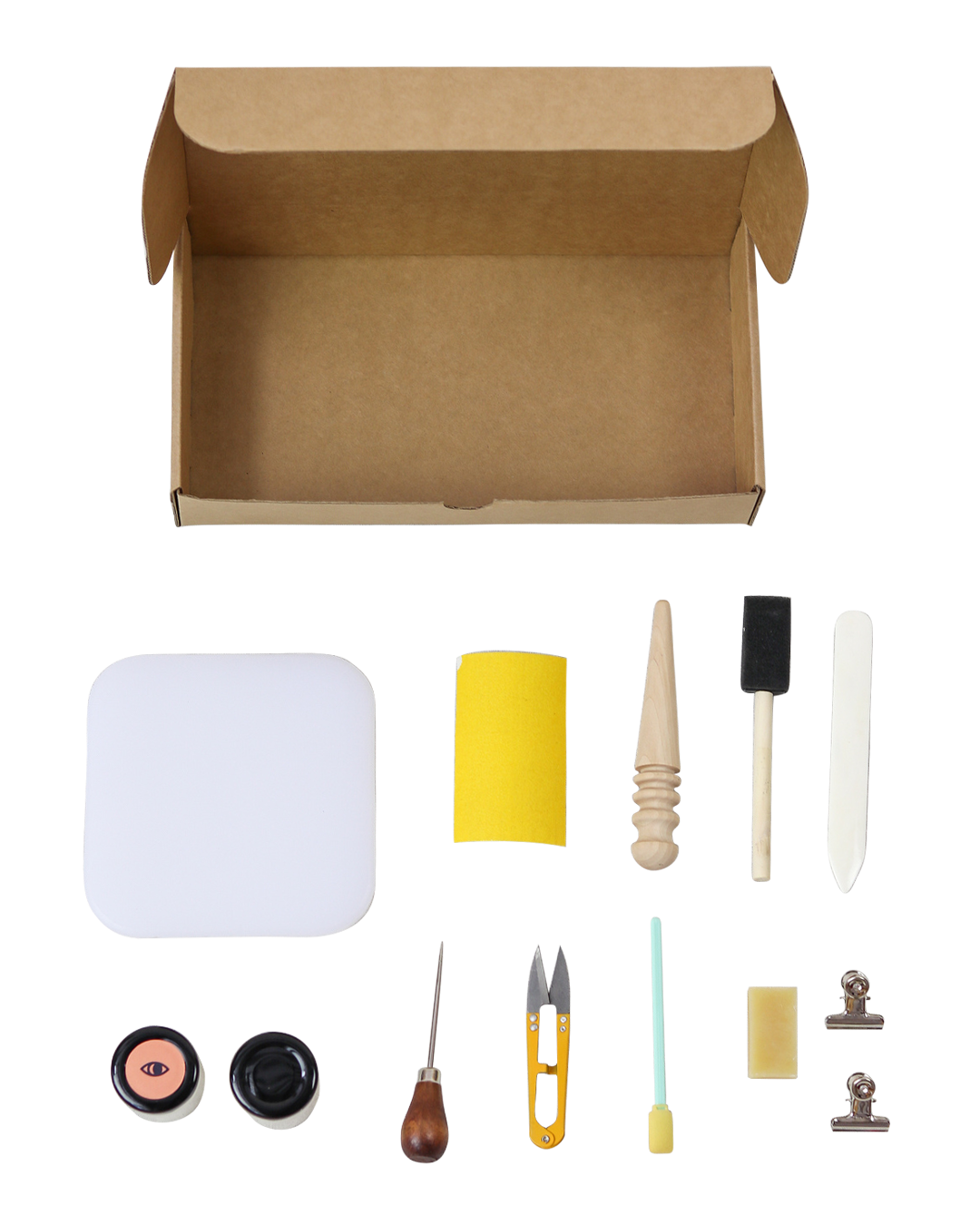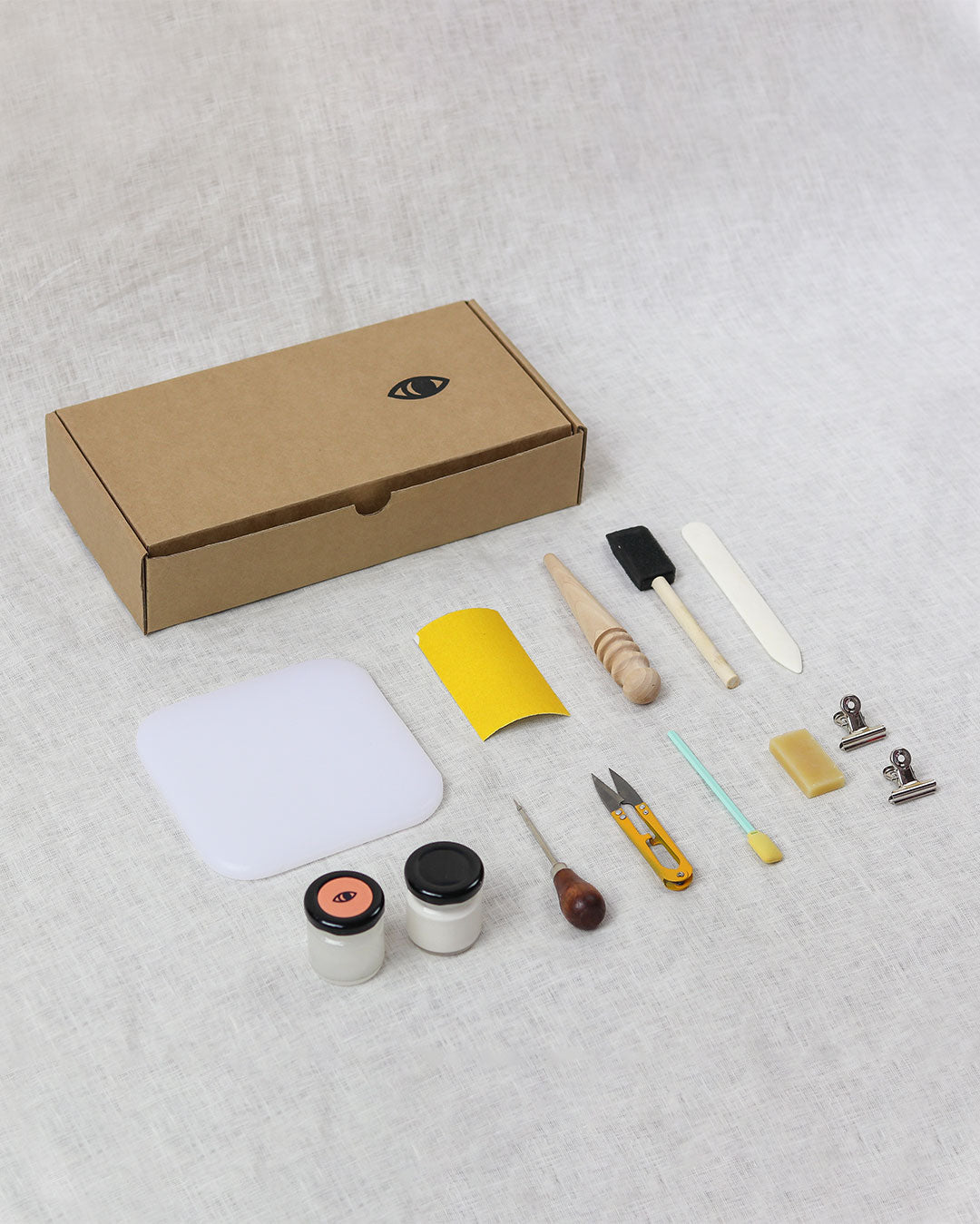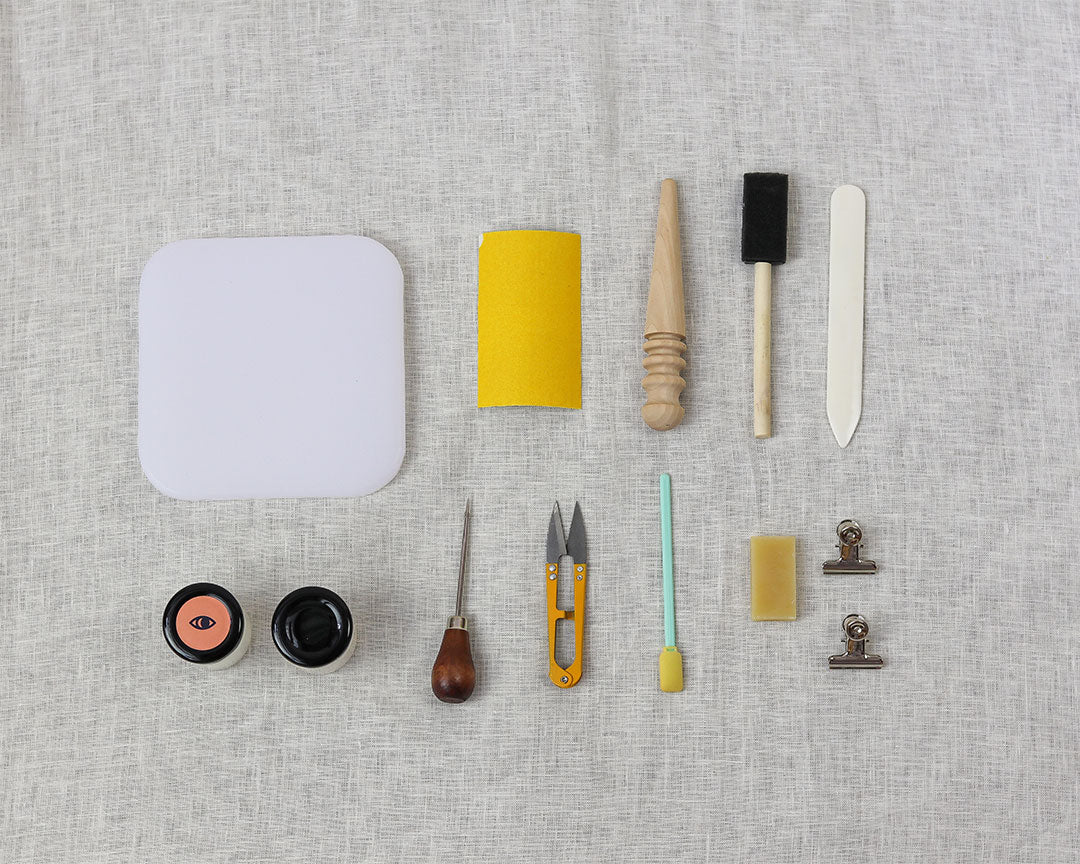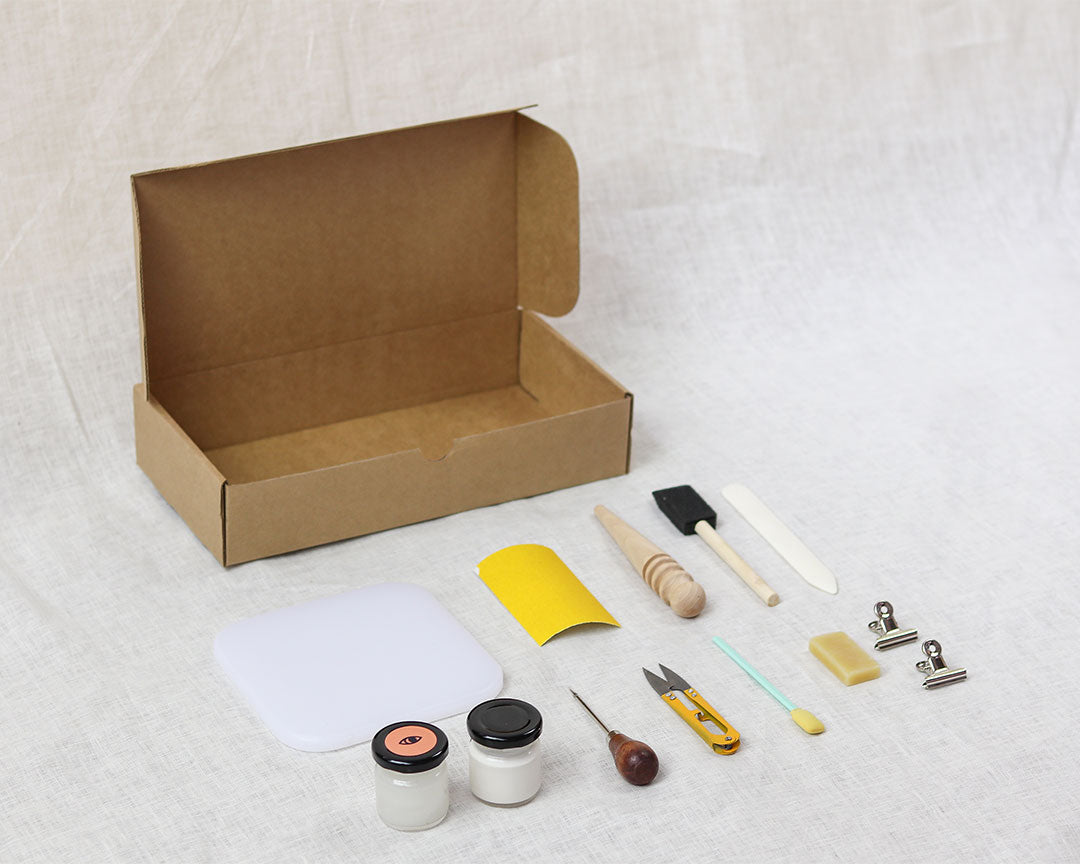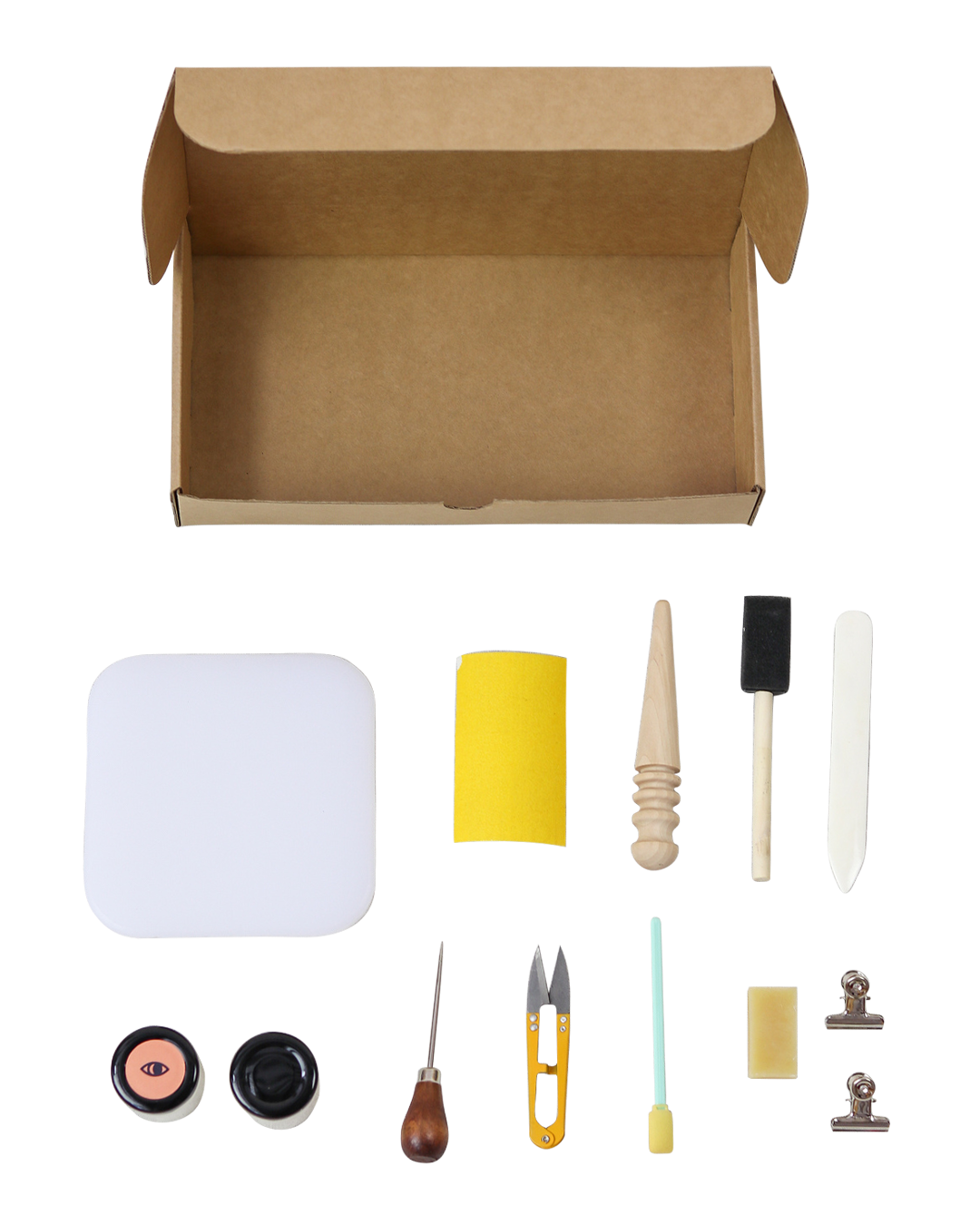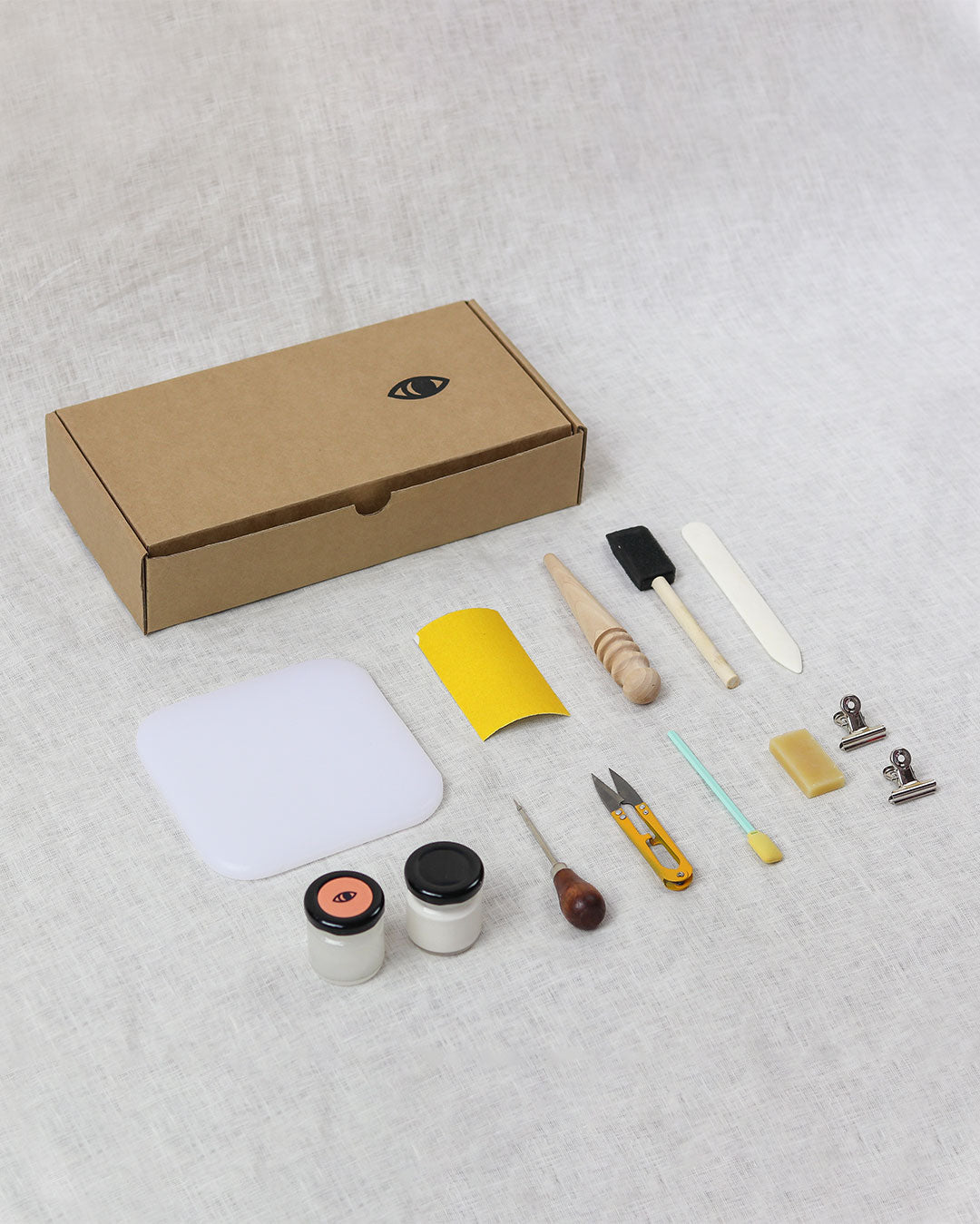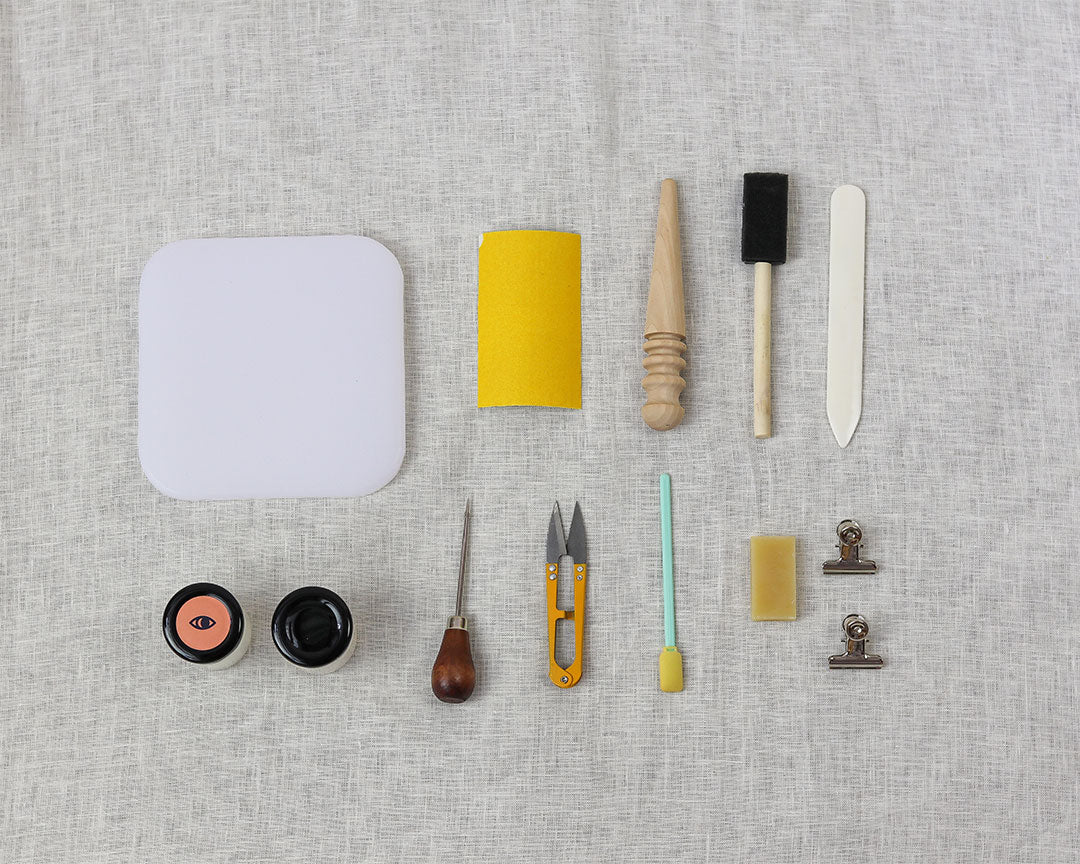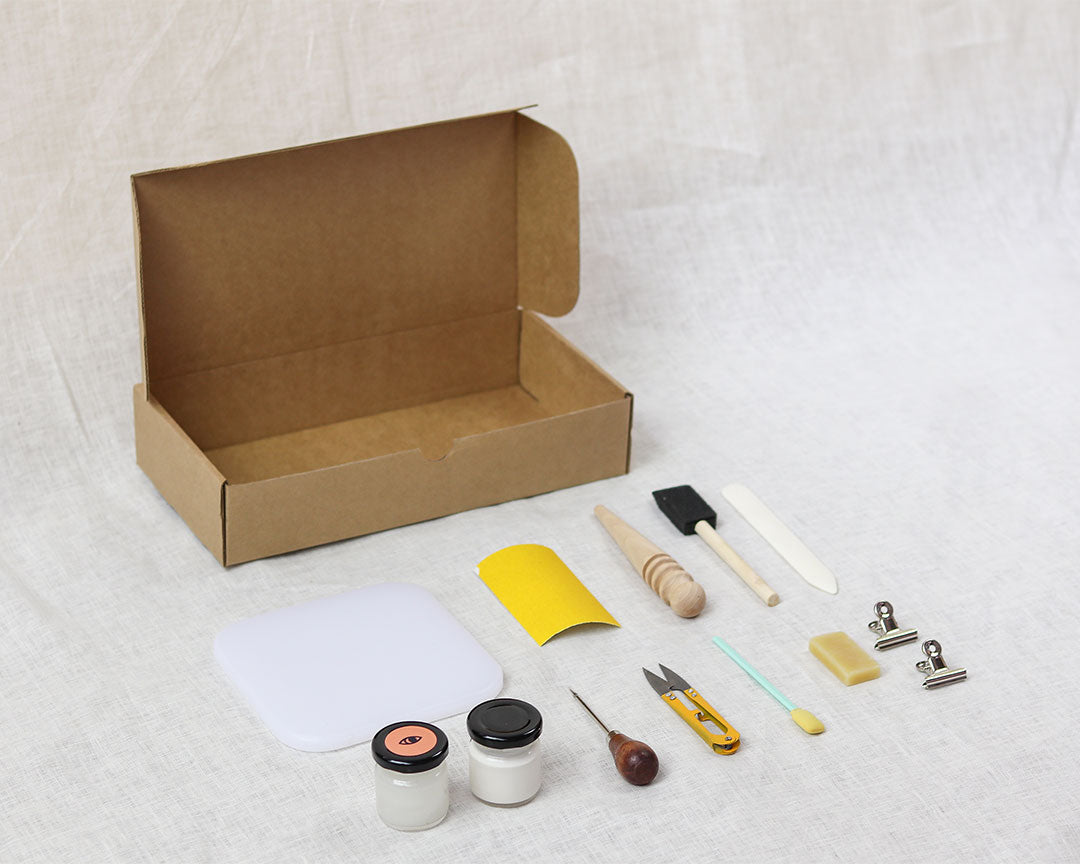 all the tools you need
As part of our new Made From Home project series, this is your basic tool kit. All tools provided are exactly what you need to make our Made From Home Leather Kit projects, are also reusable to continue your love affair with leathercraft once you complete your first project.
All items from our tool kits are sourced from Australian suppliers except for the glue, and the gum. 
what you will get

- Bees wax cube
- Awl
- Water based contact glue 30ml
- Gum tragacanth 30ml
- Edge burnisher
- Poly board 15cm x 15cm
- Thread snipper
- Sponge applicator
- Foam brush 25mm
- Clips x 2
- Bone Folder
- Sandpaper
Made from home leather kits are made-to-order in batches. Find out more.
Read our returns policy on Leather Tool Kits here.
Brilliant resource
This is such an asset to anyone's kit. I have made a few leather bags and shoes before, so I have a small kit at home. Some of the items in this kit I didn't have and they are a huge asset to my stash. They are great quality. The gum and the glue are brilliant!
Do yourself a favor and get it!